INFOGRAPHIC: A Year of Sustainability at Clarivate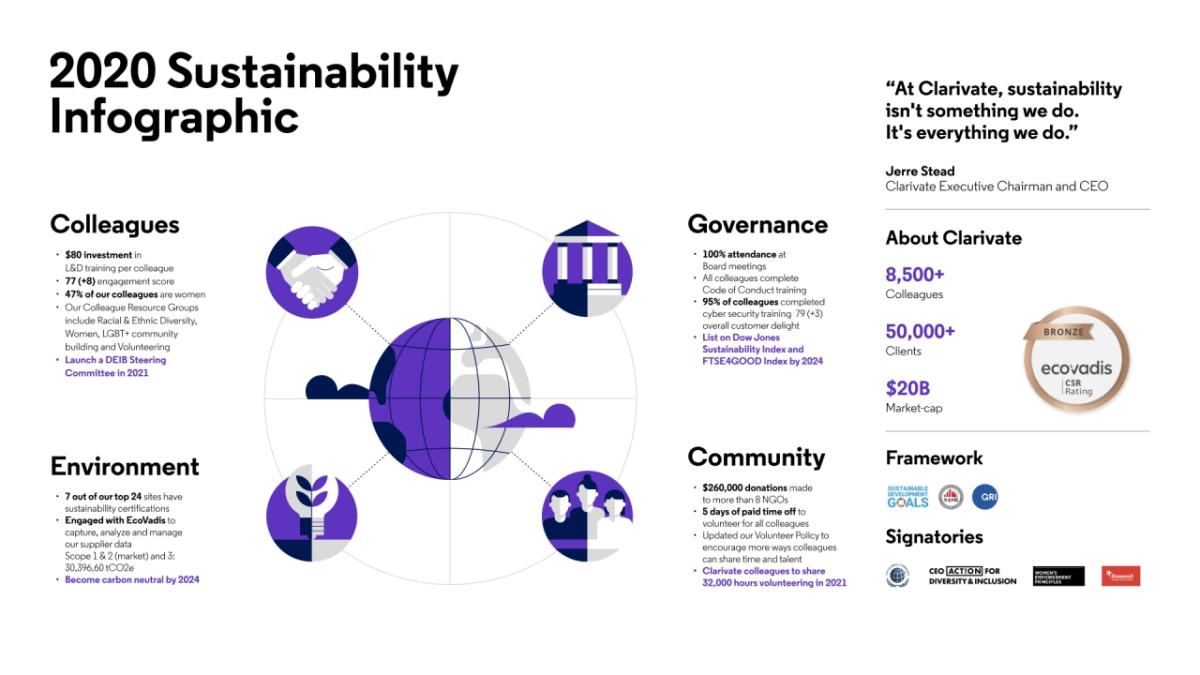 Sustainability is at the core of our virtuous circle at Clarivate.
We've rewired our business so that growth is not only a centralized, driving force for sustainability – it's also a competitive advantage. We're creating an interconnected, shared purpose that guides the decisions and actions of our leadership and colleagues worldwide – so our collective focus is on growth for the greater good.