INFOGRAPHIC: Ahead of Schedule, Schneider Electric Celebrates the Accomplishment of 2017 Target at COP23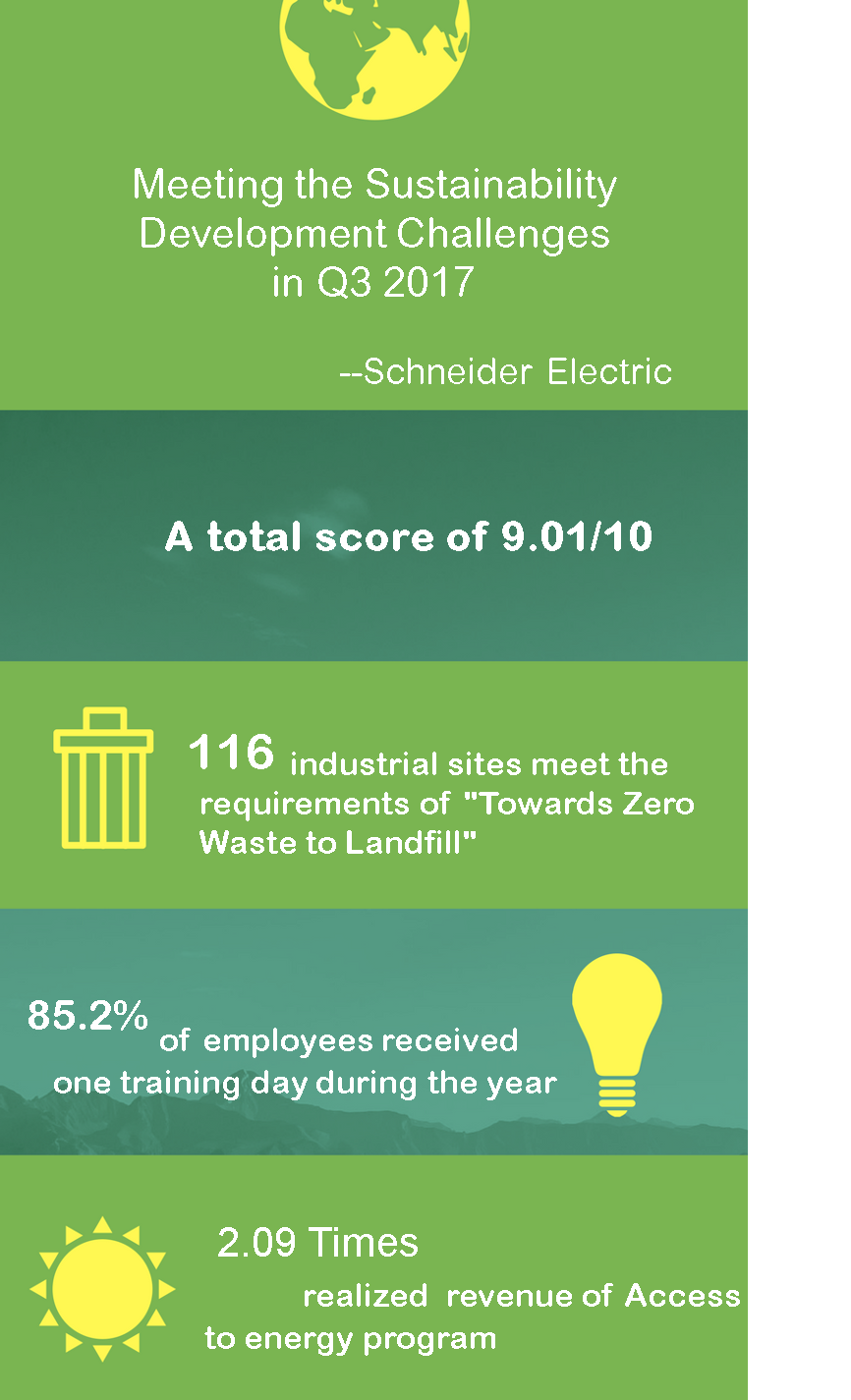 To mark COP23, Schneider Electric, the leader in digital transformation of energy management and automation, is re-enforcing its aim to become carbon neutral by 2030.
In 2015, at COP21 in Paris, Schneider Electric announced 10 Commitments for Sustainability. The commitments were aligned with the Planet & Society Barometer and contribute to the UN Sustainable Development Goals. These commitments supported the company's objectives to make its plants and sites carbon neutral by 2030, and to build a coherent industry ecosystem encompassing both suppliers and clients.
In Q3 2017, Schneider Electric achieved a score of 9.01/10 on its Planet & Society barometer.
What is the Planet & Society barometer?
Our Planet & Society barometer provides a measured and visible scorecard of company-wide commitments to meeting sustainability challenges. It presents the Group sustainability objectives for 3 years and the quarterly results of the key performance indicators.
Learn more about barometer's scoring here.
Grades:
Reaching a total score of 9.01/10 at the end of September 2017, Schneider Electric exceeds its barometer target of 8.63/10 for the quarter. The barometer's score having reached 8.48/10 at the end of December 2016, its 2017 target has been restated at 9/10 instead of 8/10 initially.
Our non-financial results for the Q3 2017 are available on our site: www.schneider-electric.com/sri
Check our Strategy & Sustainability Highlights 2016-2017: https://sdreport.schneider-electric.com/en/