Indonesia and Japan Committed to Realizing Low-Carbon Development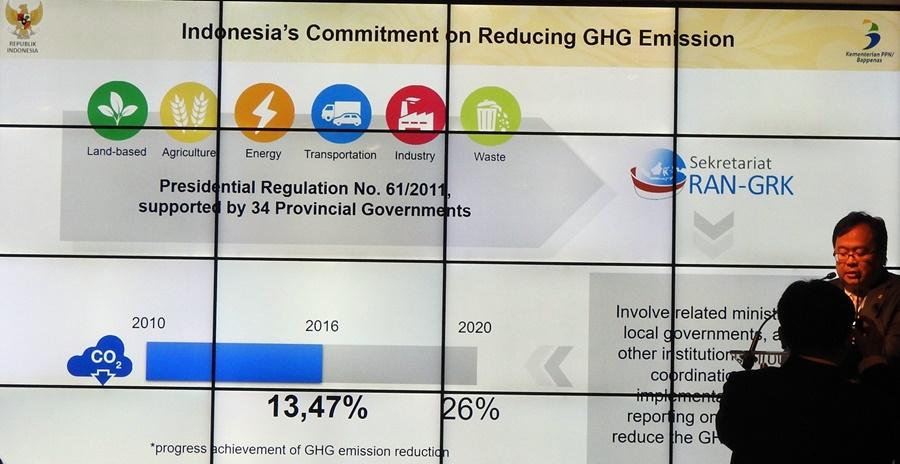 At the recent climate-change conference in Bonn, Germany, ministers of the environment for both nations reiterated their commitment to create sustainable economic growth and low-carbon development.
Bambang Brodjonegoro, minister for national development planning in Indonesia, speaking at a session on Indonesia's Low-Carbon Development Plan: Steps Towards its Implementation, held in the  Indonesia Pavilion at the Twenty-third Conference of Parties to the United Nations Framework Convention on Climate Change (COP 23) in Bonn, Germany, 15 November 2017, promoted the importance of sustainable development to meet current needs without compromising future generations. At the same session, the minister of the environment of the Government of Japan, Masaharu Nakagawa, welcomed Indonesia's plan to realize low-carbon development and reiterated Japan's commitment to help Indonesia achieve its goals.
'Since 2010, the Government of Indonesia has coordinated with sectorial ministries, local governments and others in the implementation and reporting of the greenhouse-gas action plan to reduce emissions', said Brodjonegoro. 'Reduction of greenhouse gases in Indonesia reached 10.6 percent in 2016 and is expected to reach 13.47 percent in 2017 if the forestry sector is included'.
To put it another way, Indonesia has succeeded in reducing its national emissions intensity (greenhouse-gas emissions per economic output unit) from 681.16 tonnes of carbon-dioxide equivalent per billion rupiah (≈ USD 74,000) in 2010 to 512.08 t CO2e/billion rupiah in 2016.