Inclusion: SAIC is Embracing Differences
Inclusion: SAIC is Embracing Differences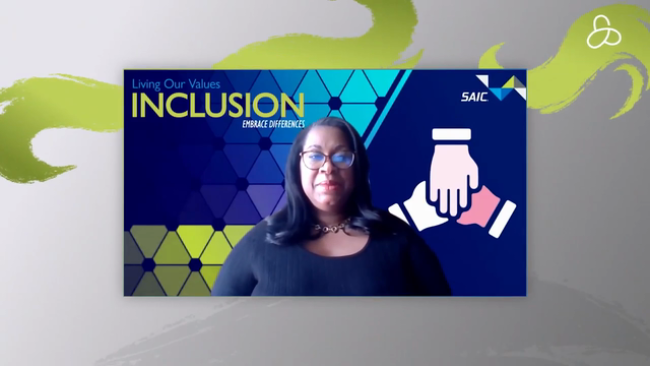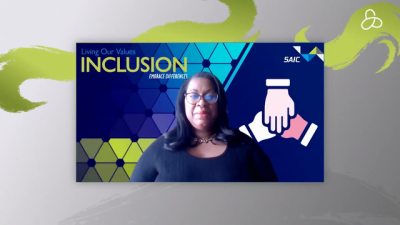 Friday, August 27, 2021 - 3:40pm
At SAIC, creating an inclusive workplace is a strategic business priority. We understand that diverse teams and inclusive culture will drive innovation and lead to better outcomes.
Part of our strength at SAIC comes from our diversity and willingness to embrace our differences in pursuit of a common mission. Our value of inclusion encourages each of us to respect and honor the contributions of all of our people. Through the spirit of inclusion, we actively create "voice equity" by seeking diverse perspectives in all interactions with colleagues and customers and within our communities. In this short video, some of our colleagues share their thoughts on inclusion and why it is so important to our success.
Learn more at saic.com
About SAIC
SAIC® is a premier Fortune 500® technology integrator driving our nation's technology transformation. Our robust portfolio of offerings across the defense, space, civilian, and intelligence markets includes secure high-end solutions in engineering, digital, artificial intelligence, and mission solutions. Using our expertise and understanding of existing and emerging technologies, we integrate the best components from our own portfolio and our partner ecosystem to deliver innovative, effective, and efficient solutions that are critical to achieving our customers' missions.
We are more than 26,000 strong; driven by mission, united by purpose, and inspired by opportunities. Headquartered in Reston, Virginia, SAIC has pro forma annual revenues of approximately $7.1 billion.​​​​ For more information, visit saic.com. For ongoing news, please visit our newsroom.