Improved Corporate Data Is an Enabler for the SDGs
GRI engagements during the 2023 UN High-level Political Forum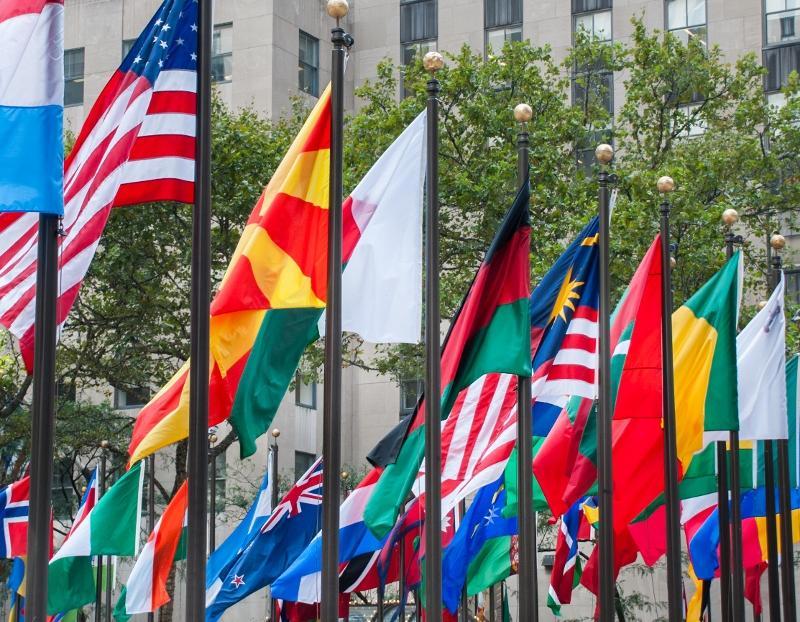 UN High Level Political Forum for Sustainable Development 2023
With the annual stock-take on the progress of the Sustainable Development Goals (SDGs) taking place in New York next month, GRI is supporting two side-events that will put the spotlight on the central role of sustainability reporting data in driving SDGs progress.
This year's High-level Political Forum (HLPF) on Sustainable Development takes place 10-19 July, under the theme 'Accelerating the recovery from COVID-19 and the full implementation of the 2030 Agenda.' It will see in-depth reviews on Goals 6: clean water and sanitation, Goal 7: affordable and clean energy, Goal 9: industry, innovation and infrastructure, Goal 11: sustainable cities and communities, and Goal 17: partnerships for the Goals.
Global Reporting Initiative (GRI) and partner organizations are hosting the following official HLPF side sessions, which will be available online, with free places open now for registration.
Enhancing policy for sustainable development through transparency (11 July, 14:00 CEST / 08:00 ET)
Given the critical role of private sector data in tracking progress on the implementation of the 2030 Agenda, this session will explore the growth in legislative initiatives to make sustainability data available, through both mandatory and voluntary disclosure requirements.
Data analysis from the expanded version of Carrots & Sticks will be shared – the world's most comprehensive ESG and sustainability policy database – with contributions from GRI alongside C&S partner organizations, Kings College London and University of Edinburgh.
Addressing the SDG environmental data gap for water through corporate sustainability disclosure (12 July, 14:00 CEST / 08:00 ET)
Co-hosted with CDP, this virtual event will set out why consistent and robust reporting by companies on their water use and impacts is central to tackling the global water and climate crises. Expert disclosure insights will be provided by CDP and GRI, with experiences in water reporting shared by Planet Tracker and Suntory Holdings.
The discussions will include:
The need to scale up water-related transparency and disclosures;
The role of quality private sector reporting in the fulfilment of SDG 6;
Best practice on how water disclosure data can raise ambition and drive change.
Peter Paul van de Wijs, GRI Chief of Policy, said:
"Whether through voluntary or mandatory disclosure, companies are increasingly expected to demonstrate transparency on a wide range of sustainability issues. High-quality and comparable reporting has a central role in assessing positive and negative impacts, sharpening attention on SDGs progress. 

With under seven years to go until the completion date for the internationally-agreed 2030 Agenda, it's clear that all stakeholders, including the private sector, need to work together to quicken momentum. As our events during HLPF will underline, achieving buy-in and increasing accountability from the private sector is essential."
The GRI Business Leadership Forum on Corporate Reporting as a Driver for the SDGs concluded at the end of 2022. Seven summary papers were published, to share learnings from the program.
GRI provides organizations with free resources and tools on how to integrate the SDGs into reporting – including a podcast series on business action in support of the Global Goals.
Global Reporting Initiative (GRI) is the independent, international organization that helps businesses and other organizations take responsibility for their impacts, by providing the global common language to report those impacts. The GRI Standards are the world's most widely used sustainability reporting standards, which are developed through a multi-stakeholder process and provided as a free public good.