I'll Be Home for Christmas
I'll Be Home for Christmas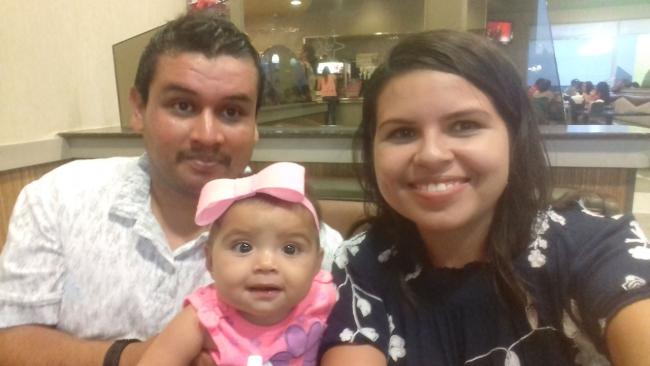 Wednesday, December 20, 2017 - 4:10pm
As Ingryt Pedroza watches holiday preparations unfold in Calgary, her mind can't help but wander between her home in Mexico and the incredible accomplishment she's about to achieve. 
Four months ago, Pedroza said goodbye to her husband and one-year-old daughter to pursue her long-time dream of studying abroad in preparation to become a top engineer in Mexico. She knew the road wouldn't be easy, but it was an opportunity she couldn't pass up.
But to study in Calgary, Pedroza had to break a paradigm for Mexican culture: leaving her husband and daughter instead of taking care of the family and depending on her partner as primary provider.
"Many women stop pursuing their professional dreams once they start a family, this was not my case," said Pedroza. "My husband comes from a very traditional household; however, I was able to convince him that this opportunity would make me a more competent professional and a stronger woman." 
After graduating with a degree in Chemical Engineering at the University of Altamira, in Tamaulipas, north region of Mexico, Pedroza spent ten months applying for scholarships to continue learning and developing new skills. This August, she was thrilled to learn she'd earned TransCanada's scholarship toward a semester of pipeline engineering in the University of Calgary.
The program interested her because the scope included not only pipeline construction, but also design, operation, quality control and maintenance learned from a faculty of experts with ample and diverse experience.
She Skypes with her family every day and admits it's been hard to see her daughter grow up through a video screen. She missed her first birthday and wasn't there for her husband when a dear family member passed away.
"Although it would be difficult at the beginning, in the long term I knew it would only bring benefits for the three of us and make me more capable of taking care of my loved ones."
While there have been some difficult moments for sure, Pedroza knows in a few years' time she will look back and be able to tell her daughter about the sacrifices made in support of a better life for the family and to fulfill her dream for further education.
"I had always wanted to study abroad and nothing was going to stop me," said Pedroza.
She returns to Mexico on December 23rd, just in time for Christmas, to reunite with her family, celebrate her accomplishment and continue her career as an engineer.
Since 2015, 50 students have benefited from this joint scholarship between TransCanada and local communities from Mexico. The opportunity involves overcoming new challenges and barriers such as the language and weather, but every applicant has had the same goal of becoming a better professional in the energy industry.