If You Missed the World Circular Economy Forum 2019 — the Elephant is Still in the Room
GRI Reflects on the Global Gathering in Helsinki Earlier this Month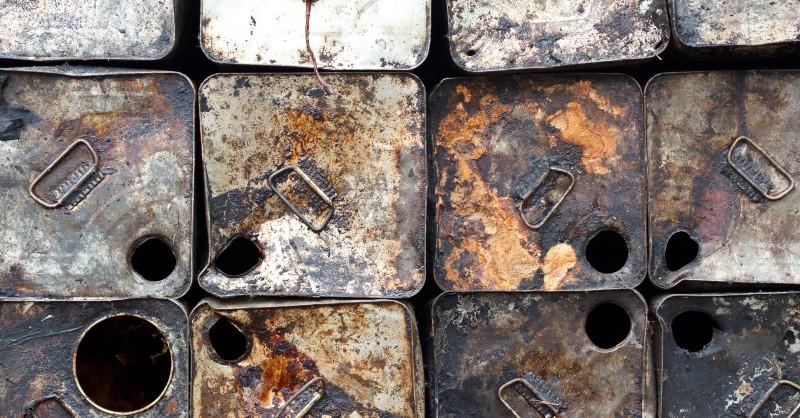 "The World Circular Economy Forum brought together more than 2,000 business leaders, policymakers and experts from around the world to present the best circular economy solutions", it states on its website. As such, it reflects the current state of affairs and the direction of the international community towards transitioning to a circular economy. There's really no better place to be if you crave a rich multi-stakeholder perspective on the topic in the short span of two days.
The Forums' key messages were 'scale it up', 'make it fair and inclusive', and 'EU lead the way'. There were other messages, which we've tipped toed around, but that present the leverage points and recommendations that could actually get us moving and help scale up the transition.
Internalize externalities
Crossing through all discussions was recognition that the "old system is bust". This is because it simply doesn't take into account the environmental costs or externalities that are inherent to everything we produce and consume. It is profitable for companies to sell twelve suits instead of the two that we really need, or to design products for obsolescence. There are still plenty of financial incentives and subsidies that artificially reduce the price of virgin resources leading to their overuse and making recirculation of secondary materials very difficult to achieve. The moment we start setting up cost structures that recognize the value of natural capital, such as taxing things we want less of (e.g., waste and emissions), subsidizing those that we want more of, leveraging public procurement, and being bold on pricing, our production systems will start to change.
Redefine our approach to value creation
It seems that the most difficult conversation to spin off centered on redefining value. At the moment, value is created through resources extraction and depletion, the success of which is measured through GDP. However, if one were to measure social well-being, that would throw us to the other side of the pendulum. As Janez Potočnik from the International Resource Panel said, "nobody likes the discussion about sufficiency because it's uncomfortable". But in the world of increasing consumption, resource efficiency is simply not going to contain us within the planetary boundaries.
A circular economy is one where we use fewer non-renewable resources and carefully manage renewable resources. In other words, it is one in which we align our actions and intentions with the commitments we've made for sustainable development when we adopted Agenda 21 way back in 1992 in Rio de Janeiro. Since then, we've not moved away from growth to prosperity, and are avoiding the conversation. As Jocelyn Blériot from the Ellen MacArthur Foundation put it, "circular economy principles cannot just be slotted in the current economy — we're not really making progress where the bulk of consumption is happening, that's why we need to touch the boundary conditions and open the discussion on the fundamentals".
That will require a massive collaboration and co-creation effort, bringing key stakeholders and decision makers around one table in a truly multi-stakeholder dialogue, thinking of the world we want to live in and understanding what stands in the way of achieving it, and setting up standards, metrics, and guidelines that will guide us in the right direction of the transition, fair and inclusive, and help us track progress.
End our obsession with deregulation
Another difficult one. As Stientje van Veldhoven, the Minister of the Environment in the Netherlands, said it in her opening speech, "no government is going to prohibit its citizens from fulfilling their material needs and wishes if they have the means to". In other words, political decisions sometimes make for difficult transitions. However, hard as it is to confront, but with current 2.7 Earths consumption patterns, we need some consumption floors and ceilings. If we are to scale things up, business needs clear and predictable policy that creates a level playing field for all — and that's the role of public officers.
At the same, for most countries that are yet to consume and enroll in the lifestyles and affluence we are lavished with in the developed world, strong policy presents an opportunity to design good regenerative systems from the beginning, instead of coming back at the problem once it's been created.
Find a unicorn to shift the consumer behaviour
Consumer is king. But he also often doesn't know what's good or bad for the environment, or has the means/wish to change his behavior. How do you move the tectonic plate that is the consumer demand for business to have the reason to change the way it satisfies this demand? Indeed, somebody forcing a limit on how much and what things I can enjoy is difficult, but raising my awareness is easier.
Peter Bakker, from the World Business Council for Sustainable Development gave great examples why plastic and food waste have become catalyzers for action at an unprecedented level before — "we feel guilty seeing photos of whales choked on plastic or food waste!" Through these examples we see direct consequences of our daily routine actions and behaviors. Finding smart and specific examples like these for each sector — travel, construction, entertainment, etc. — and raising awareness and giving the media coverage they deserve, could move the needle on consumer behavior.
We are in a global emergency, with time really running out. But as Janez Potocnik said, "we are still on the right side of history — it gives a lot of energy".
The recordings of all sessions and presentations are still available on the WCEF 2019 website — don't miss!