Ideagen Global Innovation 2030 Digital Summit
Global Innovation 2030 Digital Summit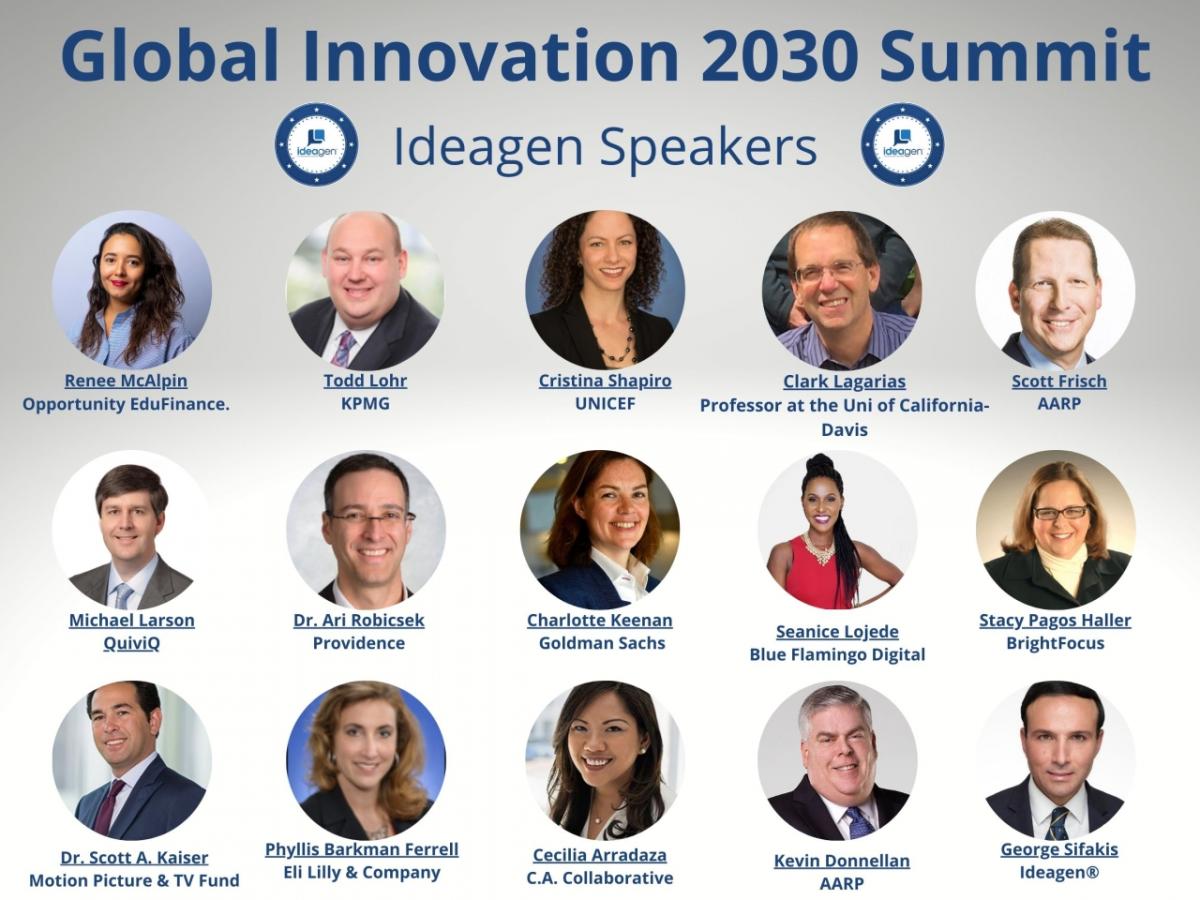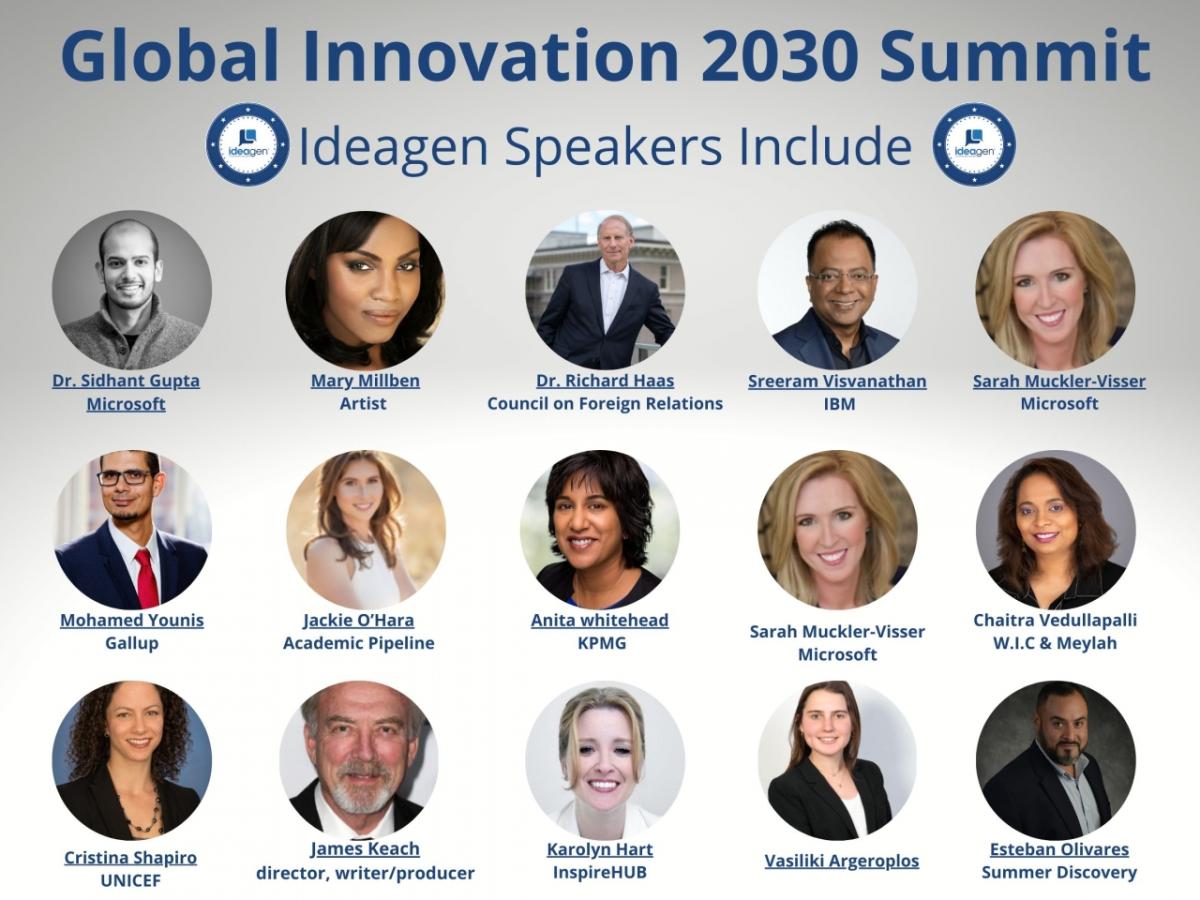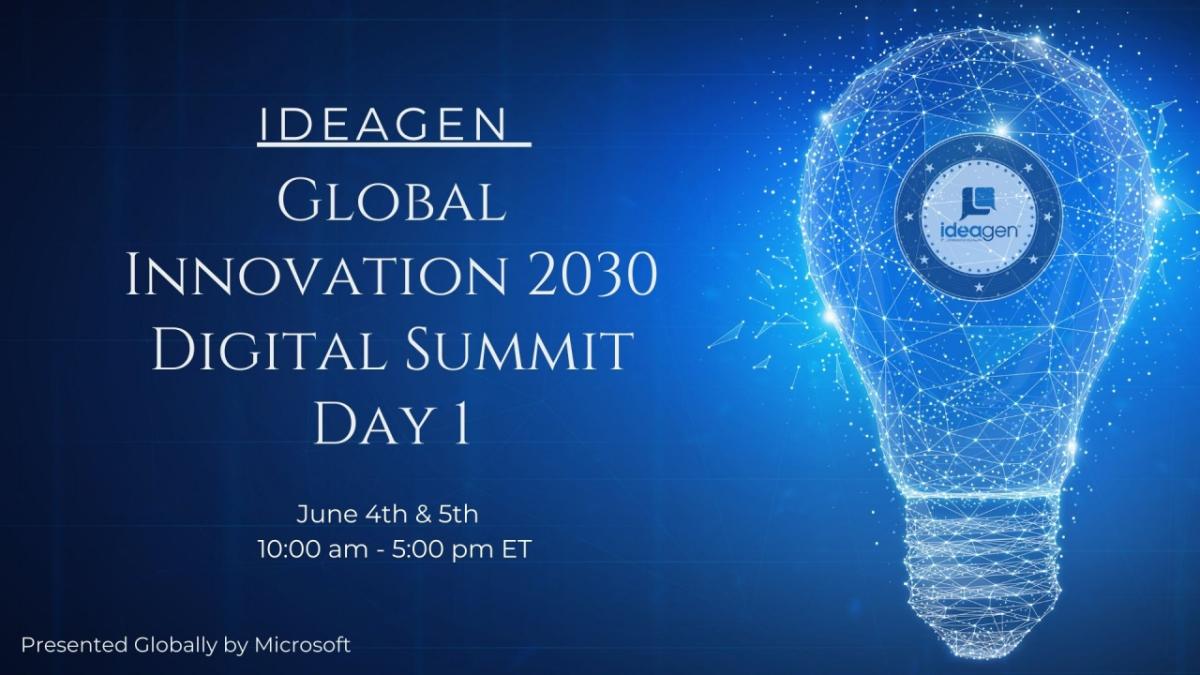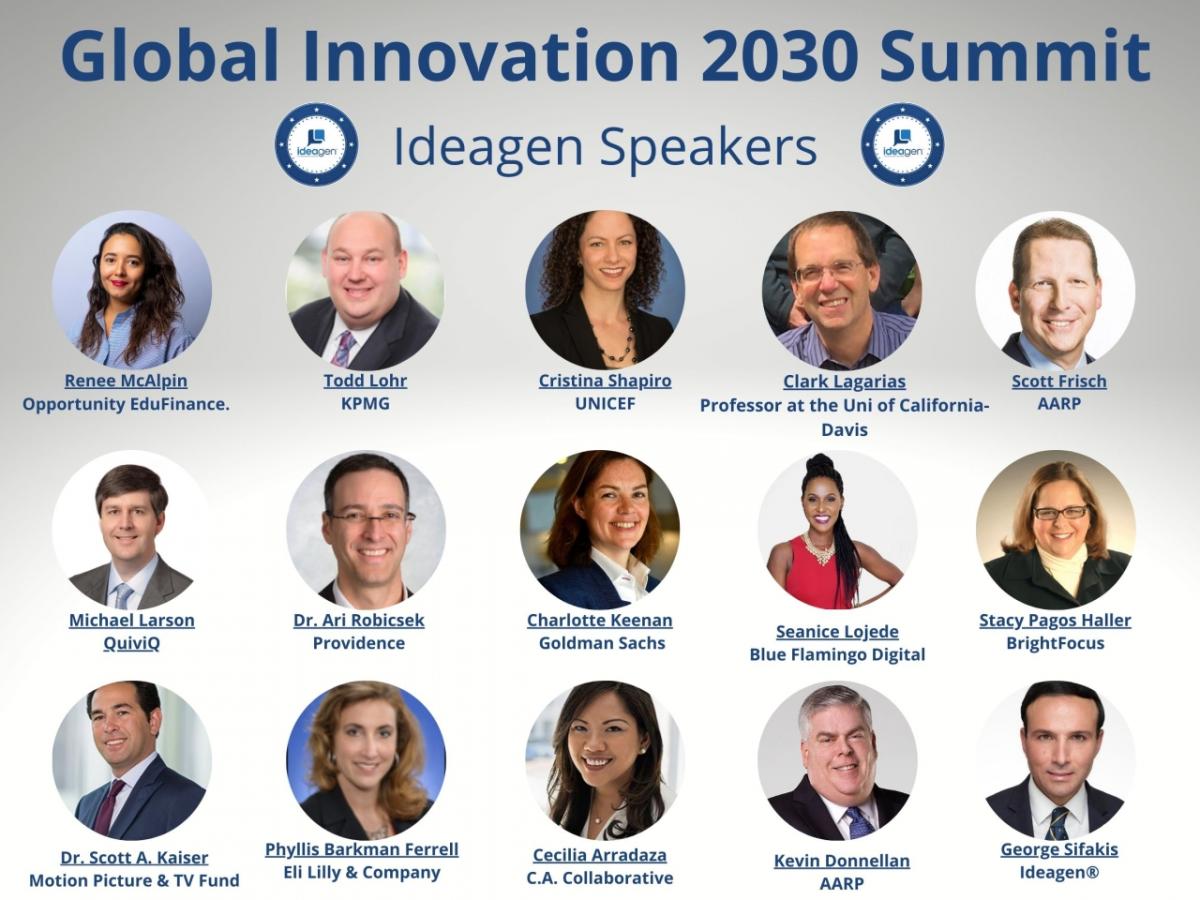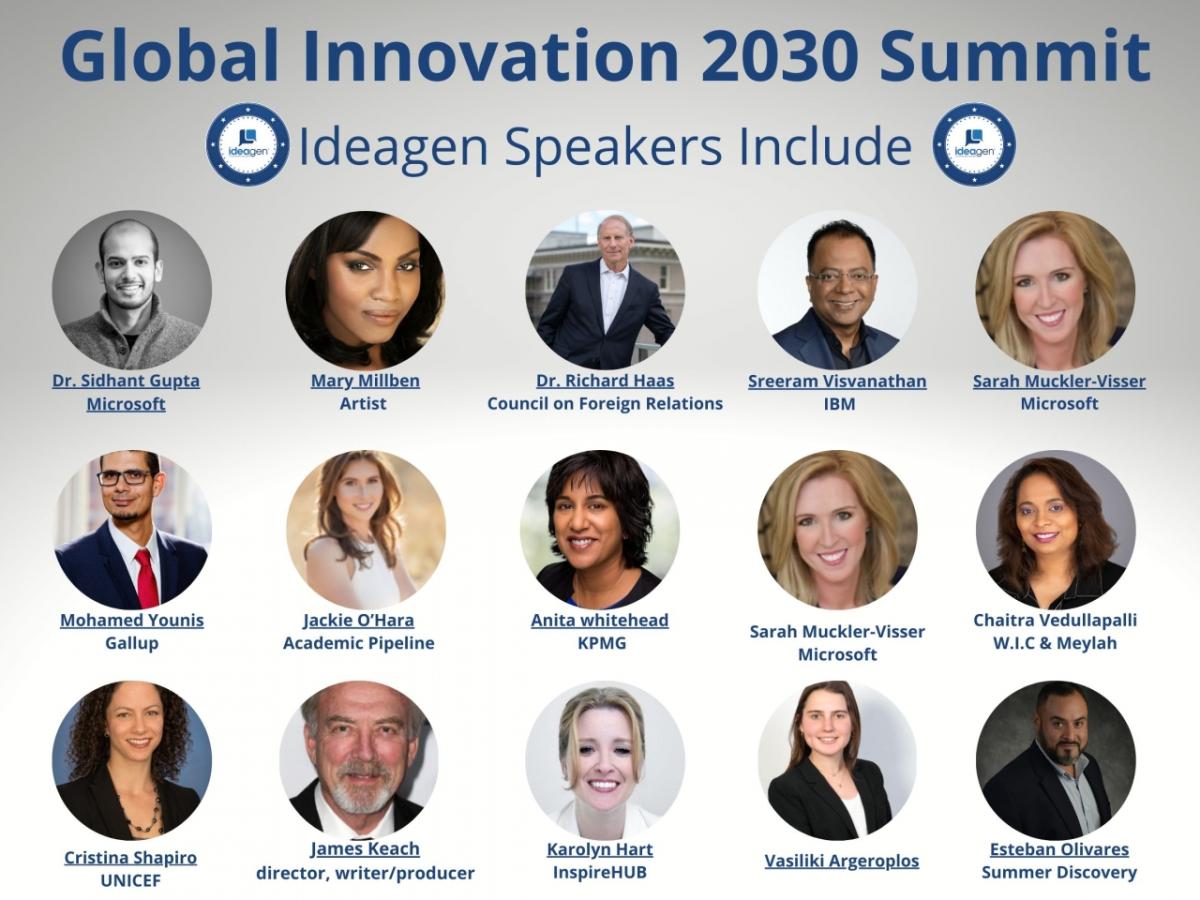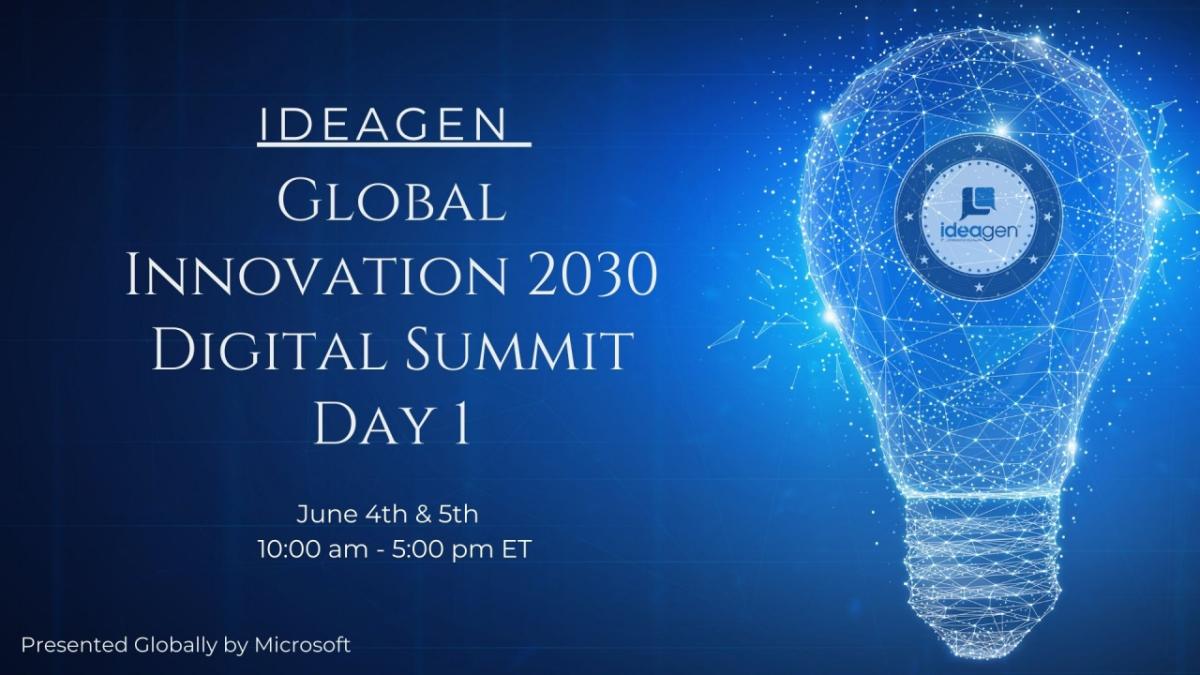 Ideagen Global Innovation 2030 Digital Summit
WASHINGTON, June 3, 2020 /3BL Media/ -  Ideagen – "Where Global Leaders Convene"
Ideagen is dedicated to providing a global platform to foster cross-sector collaboration by the world's leading Brands, Companies, NGOs and Public Sector to create innovative solutions via collaboration at scale while creating awareness of the 17 United Nations Sustainable Development Goals.
IdeagenTV, "Powered By Azure", presents the Ideagen Global Innovation 2030 Digital Summit on June 4th and June 5th from 10am to 5pm ET. This summit will focus on global innovation with topics including Artificial Intelligence for Good, Cloud for Good, Disruption of Aging and many more as well as building awareness and partnerships to achieve the United Nations Sustainable Development Goals by 2030. Ideagen continues to expand its content and reach to over 9 million people across nearly every country on the planet, across all platforms, and is honored to host this summit digitally including global leaders and luminaries from across sectors. 
In the annual digital summit, Ideagen welcomes inspiring speakers including; Kevin Donnellan, Ideagen Impact Council Chairman and Chief of Staff, AARP; Mary Millben, Award winning SInger, Songwriter, Actress; Karolyn Hart, Founder and CEO of Inspire Hub; Mike Hayes, KPMG Global Head of Renewables; Mark Fitzgerald KPMG Principal; Sharon Price John, President and CEO at Build-A-Bear Workshop; Atul Tandon, CEO of Opportunity International; Renee McAlpin, Manager of the EduQuality Programme, Opportunity EduFinance; Stacy Haller CEO at Brightfocus Foundation; Cecilia Arradaza, Executive Director, Strategy at wondros; Phyllis Barkman Ferrell, Global Lead, External Engagement, Alzheimer's and Neurodegeneration at Eli Lily and Company; Scott Kaiser, MD Family Physician and Geriatrician, Chief Innovation Officer at Motion Picture and Television Fund; Clark Lagarias, Ph.D, Distinguished Professor, Molecular and Cellular Biology at University of California Davis; MR Rangaswami Founder at Indiaspora Forum; Chantel Line Carpentier, Chief New York UNCTAD; Peter Fatelnig, Minister-Counsellor for Digital Economy Policy, Delegation of the European Union to the United States; Jean Accius, Senior Vice President of Global Thought Leadership, AARP; Gretchen O'Hara VP US AI and Sustainability Strategy and Partnerships, Microsoft;; BJ Moore, Executive Vice President and CIO at Providence St. Joseph Health; George Sifakis Founder and CEO Ideagen; Anita Whitehead, Principal at KPMG; Todd Lohr Principal, U.S. Practice Leader for Digital Consulting at KPMG; Mohamed Younis, Editor-in-Chief, Gallup; Sarah Muckler-Visser, Global Director, Microsoft Partner Network Go-To-Market; Chaitra Vedullapalli, Business Leader, Cloud Thought Leader, Smart Cities, Women In Cloud, TEDx & UN Speaker; Board Member, Entrepreneur; James Keach, Award Winning Actor, Director, Writer, and Producer, PCH Films;; Charlotte Keenan, Managing Director at Goldman Sachs; Seanice Lojede Group CEO at Blu Flamingo Digital Africa; Cristina Shapiro, President of the Impact Fund for Children and the Bridge Fund at UNICEF USA; Richard Haass, President, Council on Foreign Relations; Sreeram Visvanathan, IBM's Global Managing Director for Government, Healthcare and Life Sciences; Esteban Olivares Educational Development & University Partnerships- Director at Summer Discovery; Vasiliki Argeroplos, Social Entrepreneur; Jackie O'Hara, Pre-medical student at UC Berkeley; Steven James Tingus National Disability Policy and Diversity & Inclusion Expert / Actor & Executive Producer; Scott Frisch, Executive Vice President, Chief Operating Officer at AARP and Dr. Sidhant Gupta, Strategy Advisor at Microsoft.
Ideagen® TV - "Where Global Leaders Convene"  
###
For more information about this topic, please contact John Mulberger, Director of Global Social and Digital Engagement, at contact@idea-gen.com
For more information regarding IdeagenTV interviews please follow the link to our Linkedin: https://www.linkedin.com/company/ideagen-global/
Ideagen Global website: https://www.ideagenglobal.com/