Human Rights - a Shared Imperative for Sustainable Development
Human Rights - a Shared Imperative for Sustainable Development
As a company that leads with its company values, we believe that we are defined by how we treat others.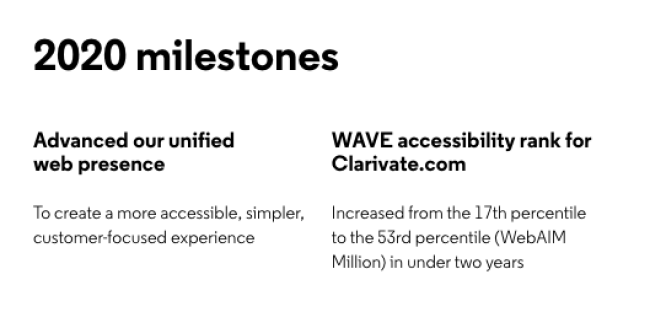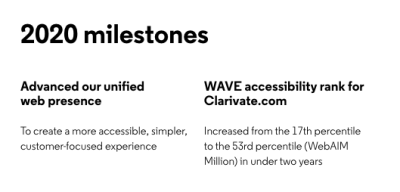 Monday, August 16, 2021 - 10:00am
We strive to treat everyone with dignity and respect, and we're committed to doing what's right to lift up people and communities wherever we can. We take a stand against modern slavery and human trafficking across our business and hold our partners and our supply chain accountable to do the same.
Our goal is to provide a work environment that is safe, diverse and inspiring, while striving for equality for all colleagues, wherever they live.
Clarivate is committed to incorporating human rights into all we do.
By adhering to the 10 principles of the UN Global Compact and the United Kingdom Modern Slavery Act, we promise to conduct business in a manner that respects the rights and dignity of all people. We strongly support the principles contained in the United Nations Universal Declaration of Human Rights.
We require our suppliers to treat their employees fairly and in accordance with applicable laws and regulations regarding labor, employment and the following principles:
Freely chosen employment
Respect for freedom of association and the right to collective bargaining
Safe, healthy and hygienic working conditions
No child labor
Fair and equitable wages and benefits
No excessive working hours
No discrimination is practiced
No harsh or inhumane treatment is allowed
Promotion of supplier diversity
Promoting greater accessibility for all
We've placed the diverse needs of our colleagues and customers at the center of our digital communications strategy to reduce barriers to equality and create interactions focused on humanistic values.
2021 goals
Become a signatory to the UN Global Compact
Achieve "AA" level compliance with the international Web Content Accessibility Guidelines (WCAG) improving website accessibility for people with motor impairment, cognitive and neurological impairment, auditory impairment, visual impairment and color blindness
"We truly believe that our colleagues are our best asset and that we must always treat each other with dignity and respect. This has become our core ethos and a vital part of our culture and DNA."

Julia Mair,
Chief Marketing & Communications Officer