How Republic Services Is Taking the Lead on Recycling
How Republic Services Is Taking the Lead on Recycling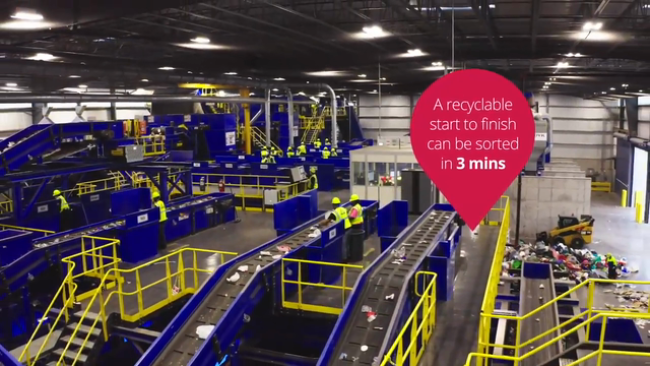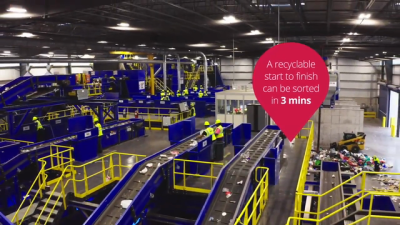 Friday, November 22, 2019 - 12:00pm
At Republic Services, we know it's our responsibility to find innovative solutions to today's recycling and solid waste challenges. When the recycling industry faced a crisis, Republic Services met it head-on with investments in public education and in state-of-the-art technology. 
Those investments have now been recognized by the National Waste and Recycling Association, which named our Plano Recycling Center the Recycling Facility of the Year and the company's Recycling Simplified consumer education campaign the Best Recycling Public Education Program. These awards honor the best in the recycling industry.
There are unprecedented levels of contamination in the nation's recyclables. On average, U.S. contamination rates are approximately 30 percent, and in some communities, higher. When recyclables are contaminated, the items have no value and are sent to a landfill. Consumers need to know what and how to recycle. 
We recognized this need and took action with our Recycling Simplified campaign to help educate consumers on proper recycling habits. Recycling Simplified is a multifaceted consumer education campaign that communicates recycling tips to consumers through media relations, social media, radio and billboard ads, and online multimedia resources. 
While the campaign was targeted toward a broad audience, we also understand the importance of making a difference at a local level. In partnership with local municipalities in the Dallas area, we built the Plano Recycling Center. The 77,000-square-foot facility serves more than 510,000 residents and 2,500 commercial customers throughout the Metroplex – including Plano, Richardson, and other neighboring cities.
The Plano facility uses highly advanced sorting technologies to process 350 tons of recyclable material per day – separating material in milliseconds. Technology at the new facility is state of the art, but even the most advanced scanning and sorting equipment can't weed out all contamination. That's where education comes in, and a 5,000-square-foot learning center will help teach the community about becoming better recyclers. Visitors to the learning center will be able to experience a first-hand view of the recycling process from an observation deck. Kids can climb into the cab of a Republic Services truck and play interactive games.
Take a Tour of the State-of-the-Art Plano Facility
"The Republic Services team is extremely honored to receive these highly coveted industry awards. They demonstrate how we're working to protect our planet and the communities we serve," said Pete Keller, vice president of recycling and sustainability. "As a leader in our industry and one of the largest recycling companies in the world, we know our responsibility goes beyond our operations. It's up to us to teach consumers how to properly recycle, so that we can ultimately decrease contamination rates across the country." 
Republic Services processes 6 million tons of recyclables per year at our 91 recycling centers nationwide. To learn more about Republic's sustainability platform and download the latest Sustainability Report, visit RepublicServices.com/Sustainability.