How a Project Helping Mothers in India Could Help Save the World
by Dr. Naveen Rao Lead, MSD for Mothers, MSD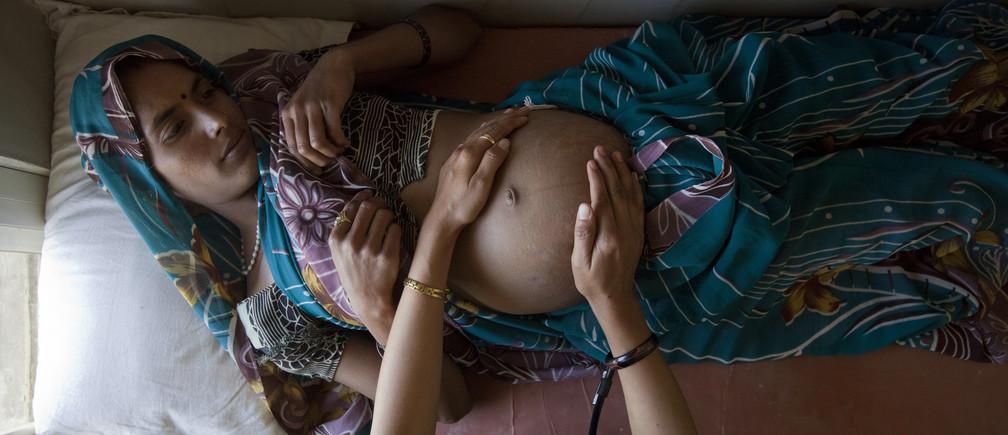 A new public-private initiative to improve maternal healthcare in India could help up to 600,000 women. Image: REUTERS/Vivek Prakash
Originally published on the World Economic Forum website
It has been inspiring to see the international community embrace the United Nations' Sustainable Development Goals (SDG). Even more encouraging are the growing recognition of the critical role the private sector has to play, and the push for meaningful public-private partnerships (PPPs), in order to reach these goals.
One of the biggest challenges will be figuring out how to pay for all the hard work that lies ahead. The UN has estimated an annual shortfall of some $2.5 trillion in terms of what it will take to achieve the SDG in developing countries. To close this funding gap, we will need PPPs to be bold and innovative. We will need to find ways to tap new sources of financing. And we will have to make sure we are leveraging those resources for maximum impact. Traditional approaches are not going to cut it.
One such pioneering approach is the development impact bond (DIB), a new kind of funding contract used to support social initiatives in low-resource contexts. As a form of impact investing – an emerging area that is gaining in popularity, but which is largely untested in the field of public health – the DIB offers a promising new way to mobilise private capital.