How Our Veterans Energize National Grid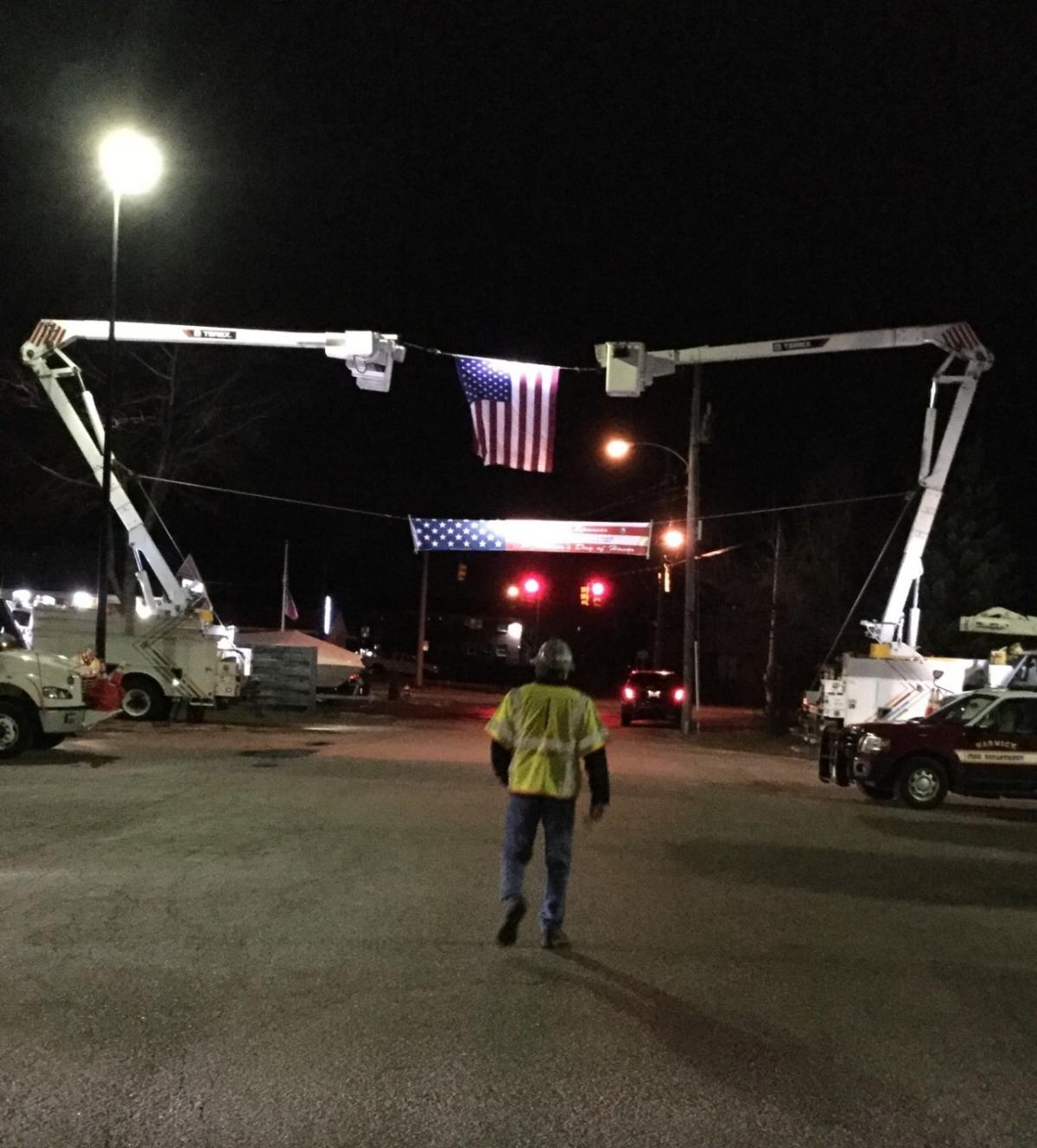 By Dean Seavers
Two years ago I sat down for a Veterans Day breakfast with about 100 National Grid employees who had served in the US Armed Forces. I was struck by two insights that morning that spoke to the wisdom of hiring veterans.
The first was that an employee from Buffalo drove halfway through the night to attend the 8AM breakfast in Boston – and was one of the first to arrive. She said there was no way she'd miss getting together with her fellow veterans.
The second was that employees throughout the company jumped at the chance to honor their colleagues by contributing home-baked goods for the breakfast and turning the morning meal into a real celebration of community and thanks.
Like many US energy companies, National Grid is at the forefront of a clean energy transition that is dependent on advanced technology, automation, and STEM capabilities. Forces like digital disruption, market-based pricing, and renewable energy alternatives mandate that we focus on the evolution of job skills.  As our workforce also transitions – we estimate one-third will retire in the next ten years – it's crucial that we recruit for the skill set we require and the values that underpin the way we work.
We currently employ more than 700 veterans, and have committed to hiring veterans in years to come.  Veterans come to us with field experience and skills – particularly STEM – that are easily transferable.
In many instances veterans are taking on the same type of role they had while in the service.  Now at National Grid, they are executives, analysts, engineers, managers, and technicians. They work in emergency planning, data management, electric and gas operations, customer service, finance, and many other areas.
More importantly, I don't know of another demographic that more emphatically embodies commitment, teamwork, and focus.   Again, this ready-made leadership makes for a natural transition to our team. When I talk to veterans about our intent to begin and end every interaction with the "customer" in mind, they get it!
We know that hiring veterans is smart and the right thing to do, and we partner with some great organizations to make it happen. We work closely with Troops to Energy, Helmets to Hardhats, and Military Officers Association of America, among others in our recruiting efforts.
Inside the company, we also have an active veterans' employee resource group that boasts close to 500 members, many of whom are not veterans. The group supports several veterans' organizations within our service territory through volunteering and fundraising.
Last year, our vets group held a camouflage hard hat campaign, and sold more than 6,000 of these one-of-a-kind hard hats to employees. The money raised went in part to train and provide service dogs for veterans suffering   from post -traumatic stress disorder; to cover the costs of war veterans visiting war memorials in Washington D.C.; and to organizations supporting the families of veteran suicide victims.
Wanda Fournier is an Air Force veteran and proud member of our veterans resource group. She says being a veteran at National Grid has taught her two things: "One, leadership skills never go out of style; and two, the energy industry offers a natural transition for those that want to lead by change."
Our pathway to a clean energy future will make for a bumpy ride at times. But with a dedicated workforce in place, we will get there with an abundance of leadership, thanks in large part to the US vets in our ranks.