How a Nonprofit Partner Supports Social Enterprises so Individuals Can Gain Relevant Skills
By Stacey Faucett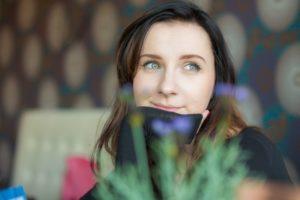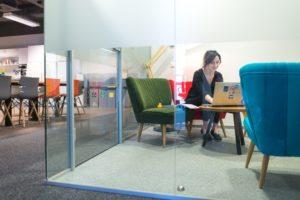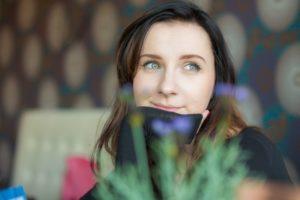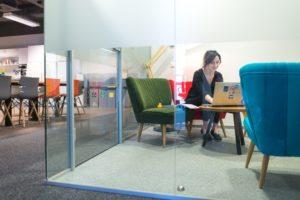 Investing in entrepreneurial solutions that permanently lift people out of poverty
According to a report by the International Labour Organization, 1.4 billion people globally are in vulnerable employment.  This means they don't earn enough money to support their families and often don't have access to social safety net programs.  Social enterprises aim to solve these types of issues, operating businesses that employ vulnerable populations.  We know that social enterprises create jobs and contribute to country and global GDP, but many social enterprises struggle with lack of access to capital, networks, and capacity building resources – which hampers their ability to operate at scale and be financially viable.
This is where NESsT comes in.  NESsT was created to address the gaps in the entrepreneurial ecosystem, investing in and supporting social enterprises that provide employment opportunities for low-income communities facing isolation, discrimination, lack of job skills, and poor education.  NESsT provides tailored financing, business development and advisory services, and tools for entrepreneurs at all stages of development – from blueprint to validation, scale, and eventual exit.
"NESsT is working towards a world where all social entrepreneurs are able to grow their businesses to solve systemic poverty and exclusion. Cisco Systems seeded the NESsT Talent Tool… Talent is what ultimately determines the fate of a company so we decided to launch the platform with that in mind… As a result of our partnership [with Cisco Systems], we are well-positioned to launch additional digital tools to support the different areas of social enterprise success, such as metrics and governance," explains Nicole Etchart, co-founder and co-CEO at NESsT
Coders Lab is an organization based in Poland that NESsT began investing in and supporting in 2017.  They provide training and place people who may face exclusion from high-growth industry careers into meaningful, well-paying jobs. For example, individuals aging out of foster care often have no financial support after they turn 18 and receive little mentorship in career progression in their early adult years. Coders Lab fills the gap.
Ola is a graduate of a Coders Lab's program in Poland called MożeszITy. When she aged out of foster care, Ola had no clear direction on how to support herself. Her foster care coordinator told her about an opportunity to learn how to code. Although she had no prior knowledge of computer programming, Ola decided she had nothing to lose and applied.
In addition to teaching how to code, Coders Lab's MożeszITy program offers students time and activities for self-development. Ola sometimes struggled with self-confidence but found an opportunity for growth through the mentorship program. "The mentorship program was very helpful [for me] because I had a chance to have a dedicated professional with whom I can consult on different topics," said Ola.
To date 5,000+ people have graduated from Coders Lab graduates with 82 percent of graduates obtaining jobs.
During the initial stages of NESsT's partnership with Cisco, NESsT tested its talent assessment methodology with 250 social entrepreneurs and dozens of capacity providers, including MicroMentor, Yunus Social Business Albania, and Villgro. Cisco has helped NESsT to leverage technology and scale their programs to reach more social entrepreneurs. This includes introducing new tools to support social entrepreneurs within and outside the NESsT network.
Overall, the tools that NESsT was able to build with the help of Cisco resulted in a pathway to increased user retention. "We built our first web app with Cisco funding," said Nathalie Figueroa, development and communications manager at NESsT, "It provides an important growth opportunity for us to reach entrepreneurs and investors and play a more prominent role within the sector as a thought leader."
Charu Adesnik, deputy director of the Cisco Foundation, elaborated on the partnership:
"At Cisco, we believe in the power of technology to solve pressing social and environmental problems, and we want to inspire and empower social entrepreneurs to do so. We decided to invest in NESsT because we recognized the value of NESsT's model – supporting social enterprises across all stages of development, and providing a combination of investment capital, capacity building advisory services, tools, and networks.  We have been thrilled to see NESsT scale their operations to reach more social entrepreneurs supporting vulnerable populations, build their network of investors, and progress toward financial sustainability."
With this investment, NESsT funded the development of a unique digital product which includes a system architecture revamp, UI/UX updates, dynamic dashboards at the conclusion of the self-assessment, and a pathway to monetization of the web app.
Over the past 20 years, NESsT has invested in 189 social enterprise in 50 countries. The social enterprises they have supported have created more than 51,000 dignified employment and income generation opportunities and improved the lives of more than 654,000 people thanks to income increases averaging 34 percent.   Next up, they plan to invest in 100 high impact companies, in a new project that is projected to create 13,000 jobs.
As for Ola? After graduating from Coders Lab, she secured an internship where she developed an app that won a competition.  She's also completing a bachelor's degree, and she would like to continue working at the company where she interned. When reflecting on her overall experience, Ola shared, "I am an example of the fact that nothing is impossible, that with a little help we can achieve a lot. Thanks to the course, I gained a belief in myself that I will succeed."
Want more? Here are the other pieces in this series: