How Mentorship Levels the Playing Field for Bloomberg's Black Technologists
How Mentorship Levels the Playing Field for Bloomberg's Black Technologists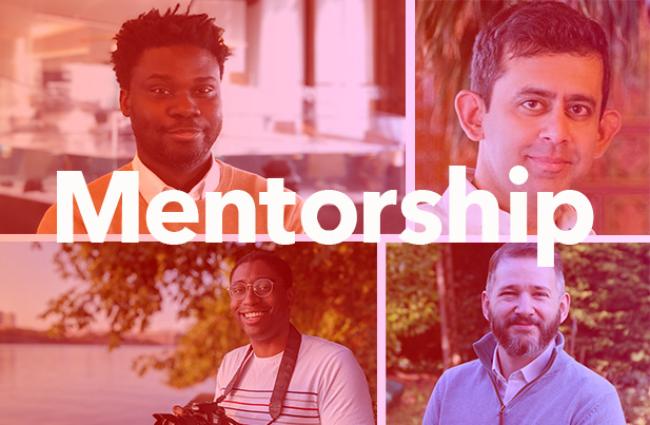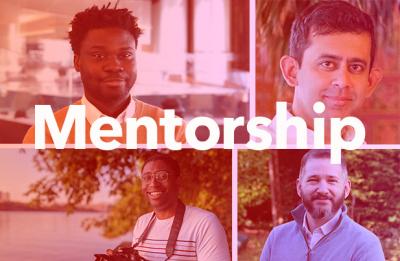 Friday, February 4, 2022 - 2:35pm
Originally posted on techatbloomberg.com.
Mentorship is a vital component of inclusion strategies, especially when trying to attract and retain diverse talent. One study found that women and people from underrepresented groups are more likely to say that mentoring was an important aspect of their career progression. But, for it to be successful in helping with career advancement, research indicates that mentorship must be more than simply instructional; a mentor must play the dual role of coach and counselor. And, even though there are obvious benefits for the mentee, there may also be benefits for the mentor.
Companies must understand how to effectively establish mentorship programs when trying to recruit and retain talent. It is also important for employees from underrepresented backgrounds to understand how to effectively and strategically seek out and engage with their mentors.
Numerous mentorship programs have been implemented across Bloomberg to help accelerate the growth potential of high-performing employees from different backgrounds. This includes targeted mentorship programs that pair Black employees with managers for career development opportunities.
One of these efforts, the Bloomberg Black in Tech Mentorship Program, was launched for the first time early last in 2021, with 15 pairs of mentors/mentees. The goals of this tailored mentorship program were to provide members of the Bloomberg Black in Tech (BBIT) group from around the globe with the opportunity to broaden their networks, increase their visibility, retain and engage talent, foster career development (for both mentors and mentees), and continue creating an inclusive and diverse culture within Engineering.
We spoke to two mentor/mentees pairs to learn how the BBIT Mentorship Program helped them grow professionally: Akin Mousse (San Francisco) and Akshit Kumar (New York), and Meshach Jones (New York) and Peter Baxter (London).
Click here to read the full story.