How to Make Your Employees Feel Safe When Volunteering
By Scott Huntington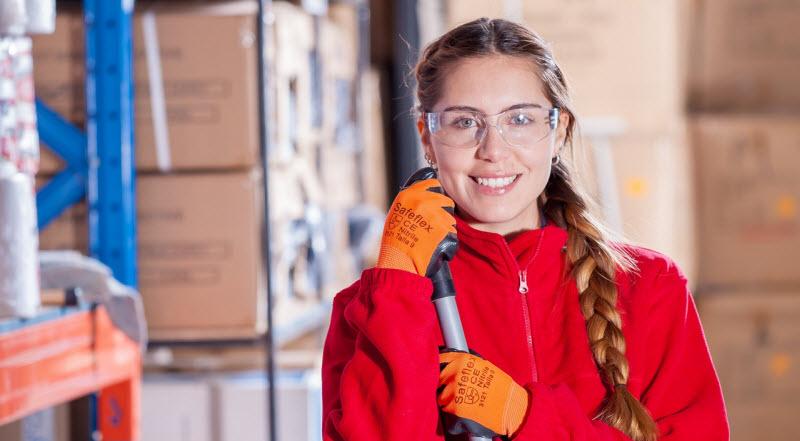 How to Make Your Employees Feel Safe When Volunteering
Volunteering is typically a major component of company culture and corporate social responsibility (CSR). And encouraging your employees to dedicate their time to bettering the community can benefit your team both personally and professionally. Not only can it build teamwork and skills, but it can also allow your employees to end the day feeling good about themselves.
However, not all volunteer opportunities are located in safe areas. In fact, sometimes the most meaningful giving happens in dangerous places, such as providing relief to areas recently affected by natural disaster. When these opportunities arise, it's always important to ensure your team is safe and well taken care of.
Let's take a look at a few steps you can take to ensure your employees are safe while volunteering.
1. Remind Everyone to Take Care of Their Health
When volunteering, it's important that everyone focuses on maintaining their own health and safety. Small mistakes, such as forgetting to drink enough water, could leave employees feeling sick and lightheaded, especially if they're working outside in high temperatures.
Disregarding health during a volunteer event could lead to a weakened immune system, causing real sickness, especially if you're volunteering in an environment your body is not used to.
Before you begin your volunteer work, ensure everyone has access to water and other necessities they may need throughout the day. Remind everyone to drink enough water, stop for a lunch break, and offer opportunities for snacks.
2. Outline Safety Procedures
Proper planning and preparation are essential no matter what volunteer work you're doing. Mistakes happen, and unexpected events may arise, so ensuring everyone knows what to do in an emergency is vital for guaranteeing everyone's safety.
Before you arrive at your volunteer destination, let everyone know what they should expect. Outline a few different processes and procedures volunteers should follow in the event of an emergency, and practice those plans if you feel it is necessary.
A corporate representative should work with the nonprofit to establish procedures that would be the most effective. This collaborative process should take place before the volunteer event and include a review of the general area to accommodate room for emergency vehicles if they are required. Additionally, the representative should certify that bathroom facilities and hydration options are available in some capacity.
3. Consider Your Employees' Skills
If your employees don't have the skills or desire to take on the commitment required, don't pressure them to do so. Putting employees who do not have the right skills into an unfit volunteer situation might end very poorly for you and your team. Placing an employee just starting with the volunteer organization as a team leader, for example, can be too much for them, leading to lack of clarity among the team regarding best practices.
Consider what skills your employees have and want to build on, then match the volunteer opportunity to their needs, desires, and accomplishments. There are some who would prefer to interact with people directly, and others who feel more comfortable behind the scenes.
Empower your employees to find the right volunteer opportunity for them with the VolunteerMatch network.
Always be smart about the volunteer work you do as a team. If anyone feels uncomfortable with what you've asked them to do, don't push. Ensure everyone is prepared for the task(s) at hand and properly educated on what needs to be done.
4. Consult the Local Police Station
Most volunteer opportunities won't require skills in self-defense. However, certain situations may call for an additional level of protection. If your volunteer team is in a dangerous area, you can ask the local police force beforehand for an escort or presence. If the volunteers are aiding to the community, the officers may donate their time to guarantee that the volunteer efforts run smoothly.
As always, you want to make sure your employees are happy, healthy, and safe. Do everything you can to assure the safety of your team members, and you'll have a successful volunteer trip.