How Global Metals and Mining Can Trim GHG Emissions While Boosting Throughput and Profits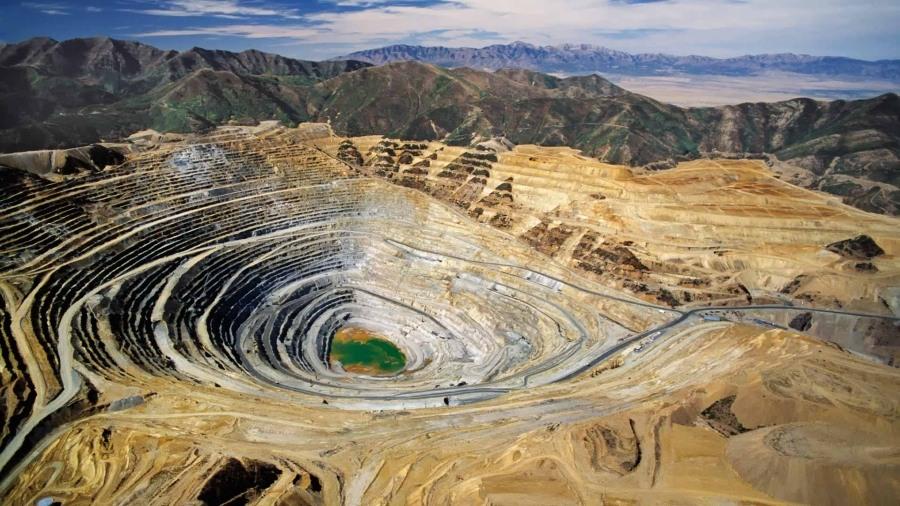 The demand for metals and minerals is increasing as they become vital to constructing renewable generation sources. Here's how we can improve resource utilization, while increasing profits.
By Juan Manuel Pardal
How global metals and mining can trim GHG emissions while boosting throughput and profits
Metals and minerals are the backbones of our renewable energy transition, and their demand is increasing. They are vital to constructing renewable generation sources like solar panels and wind turbines and crucial ingredients in energy storage mediums such as the batteries used in electric vehicles (EVs).
Projections indicate that demand for key minerals and metals will expand exponentially with the continued development of renewable energy technologies. And it's not only exotic metals like lithium or rare earth elements (REEs) experiencing supercharged demand, even common metals such as copper and aluminum have an outsized role to play in the renewable energy journey. As such, it is impossible to overstate how important the Mining, Minerals, and Metals industry will be in helping countries worldwide achieve their net-zero goals.
Download the Frost & Sullivan report: "A New Age for Metals and Minerals Processing"
Pressure on the industry to supply much-needed raw materials to support surging clean energy markets is only forecast to grow. Frost & Sullivan's research estimates that annual investments in renewable energy for North America will more than double over the decade, rising from $28 billion in 2021 to more than $58 billion by 2030. The company also predicts that yearly global investments in renewable energy sources will rise to $500 billion in the same period. These supplies include wind, solar, geothermal, and sustainable bioenergy, with solar photovoltaic (PV) and wind dominating the mix.
The metal-intensive, net-zero economy is a climate paradox
It is estimated that the sector currently contributes as much as 7% of the world's greenhouse gas (GHG) emissions. But the same clean energy forces that today are boosting the demand for metals are simultaneously challenging the industry to transition to cleaner technologies and develop climate strategies while reducing its CO2 footprint.
This critical mass of economic, environmental, and regulatory pressures motivates industry players to investigate options for increasing operational sustainability specially when demand for metals skyrockets, extraction becomes increasingly difficult, expensive, resource-intensive, and polluting as the most concentrated resources are mined, and ore quality deteriorates.
Delay is not a sound business strategy, as organizations that fail to establish a plan to achieve GHG reduction and efficiency benchmarks could see their social license and future value severely impacted.
Efficient, sustainable, and profitable mining operations start with improved resource utilization
Becoming a sustainable organization often involves developing fully integrated operational strategies to create a robust, resilient business. Still, many organizations are unsure of what specific investments to make or where to start. Improving resource utilization to decrease their environmental footprint is an excellent place to start. Specific initiatives should include:
Reducing energy intensity and GHG emissions – with the metal industry constituting up to 12% of global industrial sector energy use, largely from high carbon sources, significant emissions result from energy-intensive mining and processing activities. Meaningful reductions can be achieved by using renewable energy sources wherever possible, upgrading to more efficient equipment, and accelerating digital/smart plant initiatives with low-cost, high-functionality sensors and analytics software better to control the mine and processing plant's operational efficiency.
Cutting water use and pollution – mining often requires large volumes of water to sustain operations, causing water depletion and pollution. Deploying tools and technologies that further conserve, reuse, and improve treatment regimens can reduce water and energy use.
Lowering waste, contamination, and air pollution – more efficient/effective plant processes can substantially trim air and land pollution from particulate and gaseous emissions.
The business case for improving resource utilization is clear, but positive action can also mitigate a major risk – maintaining their license to operate (LTO). Transcending simply the legal right to operate, LTO includes the acceptance of business practices by every stakeholder in the value chain partners and financial, governmental, and public partners.
How to reduce emissions and grow profits while creating business and operational resilience
Research from Frost & Sullivan reveals that a digital revolution is required to improve resource utilization and power the next generation of metals and minerals processing. In their report "A New Age for Metals and Minerals Processing," they suggest that within a decade, the industry's digital transformation could reduce carbon emissions by more than 600 million tons while increasing profits by 9%, adding more than $320 billion in industry value. However, even though the metals and mining industry is increasingly adopting sensors and tracking equipment to optimize assets, measure and improve performance, and reduce risks, it still lags behind many others. It is at least 30% less "digitally mature."
One proposed solution is to springboard MMM sustainability to pending, must-have levels with input from advanced process automation tools such as distributed control systems (DCS) combined with optimization applications and by moving to a digitalized "system of systems," known as Unified Operations. Enabling this end-to-end visibility, planning, workforce management, predictive maintenance, and scheduling in mining operations will empower organizations to significantly increase efficiencies, reduce errors, and improve profits from the mine to the plant and through distribution.
Chose a partner with a record of success and growth
Using unified digital solutions to optimize an organization's processes can yield higher throughputs and reduce costs, improving revenues and profits. The report affirms that partnering with an advanced DCS provider is vital to attaining those improvements while realizing the following benefits:
Improved LTO, ESG, and attained business goals - by developing advanced control strategies, advanced DCS providers can help organizations monitor real-time GHG emissions, identify process improvements to reduce emissions, energy, and water use, and attain greater productivity from existing equipment.
Expanded collaboration and best practices - a cutting-edge DCS provider can leverage expertise from across the industry, with regulators and research organizations, to promote and improve the advantages of open standards, technological breakthroughs, and cybersecurity advances, as well as integrate best practices from complementary sectors and cross-industry organizations with similar goals, such as UniversalAutomation.org.
Superior workforce management and safety – by helping optimize skillsets and resources and combining control strategies and operations, a leading DCS provider can enable proper control in changing environments, thereby speeding workplace safety, alerts, and productivity improvements.
Sustainability through technical innovation
Digital and automation technologies are currently available to help organizations across the sector meet increasing metal demand and achieve expanding sustainability goals. "A New Age for Metals and Minerals Processing" examines in detail the critical juncture the metals and mining are at today and how the renewable energy revolution, together with intelligent, data-driven solutions, will create resilient and sustainable industry players in the decades ahead, download it here.