How Future Food Packaging Can Help Solve the People-planet Dilemma
How Future Food Packaging Can Help Solve the People-planet Dilemma
We do not have to choose between protecting our planet's ecosystem and meeting the human need for food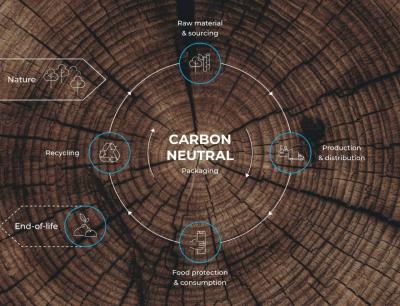 Tuesday, October 13, 2020 - 9:25am
The COVID-19 pandemic has stress tested the global food supply chain like never before, putting a spotlight on the importance of food safety and availability.
Border restrictions, lockdowns and supply chain disruptions have forced the industry and companies like ours to take extraordinary business continuity measures, to support the uninterrupted supply of safe and healthy food to consumers across the world in these challenging times.
Looking into the future, the need for food is only going to grow. By 2050 the global population is predicted to reach 9.1 billion, which will require 70 per cent more food.
While food packaging plays a critical role in feeding the world, it also impacts the Earth's climate and its limited resources, pointing towards a trade-off between people and the planet. I strongly believe this should not be the case and we do not have to choose between protecting our planet's ecosystem and meeting the human need for food. Food packaging can play a strong role in bringing about this harmony.
Read the complete Times Raconteur article here.