How to Engage on the Education SDGs
By Jim Witkin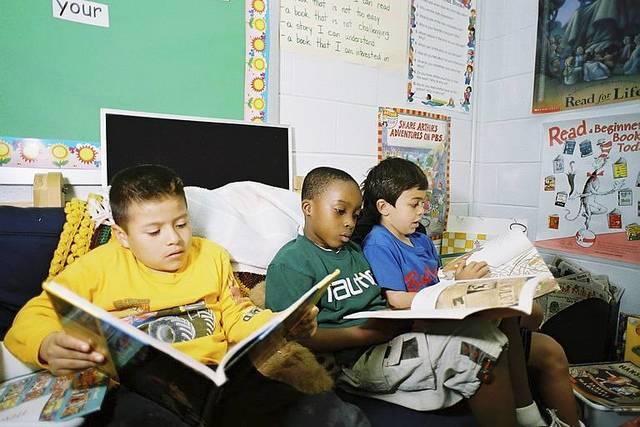 Originally published on TriplePundit
Reduce inequality and close the gap between rich and poor. Provide quality education for every child and decent jobs for all. These are just some of the ambitions set out in the Sustainable Development Goals (or SDGs), unanimously adopted at the United Nations General Assembly Summit in September 2015. Each goal is further broken out into specific targets, 169 between them, to reach by 2030.  
The SDGs are the successor to the Millennium Development Goals, eight international development goals launched in 2000, which primarily addressed the needs of developing countries and were implemented through governmental programs and funding.
And while the 2015 UN report on the progress of the MDGs described them as the "most successful anti-poverty movement in history," it also acknowledged "inequalities persist and that progress has been uneven."
The hope is the SDGs will close these gaps by engaging the private sector, according to Richard Gilbert, a Director at Business Fights Poverty, a UK-based firm that brings together the business and development communities, and co-author of the report Embedding the Sustainable Development Goals into Business.
He explained, "The SDGs are a global platform developed through a process whereby governments, civil society, and business organizations all took part.  So, this is the first time we've had a sustainable development framework supported by all sectors of society and why companies are so keen to support the SDGs."
Companies that align with the SDGs can also reinvigorate their own sustainability efforts while demonstrating how they're contributing to global and national development priorities, according to Gilbert. Even so, the challenge remains: How do you move beyond the rhetoric, roll your sleeves up and engage with the goals?
Many companies are turning to the SDG Compass, created in 2015 as a joint effort of the UN Global Compact, the World Business Council for Sustainable Development, and the Global Reporting Initiative.
The Compass guides companies through a process to determine which SDGs are most material to their operations and how to align their strategies with these goals. While recognizing that all 17 SDGs are important, most companies will focus on those that align closely with their core business and where they feel they can have the biggest impact.
To integrate each goal within the company's own sustainability strategies, a common approach is to focus on the specific targets associated with each SDG and adapt these to the company's own sustainability targets. This approach allows the company to take an abstract global target and make it concrete and actionable for their business, while maintaining "the spirit and the ambition of the SDG," said Gilbert.
This was the case for Pearson, the world's learning company. Reviewing its 2020 Sustainability Plan against the 17 SDGs, the company determined three of the goals – SDG4 Quality Education, SDG8 Decent Work and Economic Growth, and SDG10 Reducing Inequalities – lined up closely with their mission and where they could have the biggest impact.
Believing that education is the "driver of economic and social progress, underpinning the achievement of all 17 goals," as stated in its 2016 Sustainability Report, Pearson is currently addressing several of the targets associated with SDG4.
For example, to address SDG4 Target 1, "to ensure that all girls and boys complete free, equitable and quality primary and secondary education," Pearson partnered with the Campaign for Female Education (Camfed) beginning in 2013, on a project supported by the UK Department of International Development (DFID) and the relevant national Ministries of Education. Camfed helps girls from low-income communities in Zimbabwe and Tanzania stay in school, learn and develop key skills for life and work. Extreme poverty in these regions means children underperform in school or just don't attend, and girls are more likely never to set foot in a classroom than boys.
Leveraging its core strengths, Pearson worked with Camfed to develop learning materials and train "Learner Guides," girls who work as mentors with vulnerable children in rural schools. Some 3,700 young women have been trained as guides, who reached over 120,000 secondary school children with weekly mentoring sessions in 2016 to help improve attendance and learning outcomes.
Another company linking its sustainability efforts with SDG4 Target 1 is Ericsson, the telecom-network equipment maker. Working with local mobile telecom providers, Ericsson is bringing mobile broadband infrastructure to underserved areas throughout Asia, Africa and South America through its Connect to Learn initiative.
The program provides schools in these areas with internet connectivity over mobile broadband. Several studies, like this recent one from UNESCO, have shown that bringing information technology to schools can greatly improve the quality of education for both students and teachers. The program also provides scholarships, especially for girls, to boost access to secondary schooling.
Connect to Learn was launched in 2010. Today the program operates in 23 countries, works with 16 different mobile operators, and benefits some 80,000 students, according to the company's most recent Sustainability Report.
Novozymes, the global biotechnology company, is addressing SDG4 Target 7 to "ensure that all learners acquire the knowledge and skills needed to promote sustainable development," through a few different programs.  
Its Citizyme program provided educational resources to schools that teach how biotechnology can promote sustainable development and environmental responsibility. The project had reached almost 200,000 students, mostly in North America and Europe, by 2015 when it was transitioned to EDUCATE, an ambitious initiative with the goal to reach 1 million people by 2020.
In India, Novozymes organized the public speaking competition Voice for Biotech. University students present on the role of biotechnology in areas like healthcare, biofuels, and food security. Winners are awarded internships at the company's research facility in Bangalore as well as cash prizes. The first of these competitions was held in 2013 attracting 2500 participants from 68 universities across India.
These are just a few examples of how companies are leveraging their core strengths to connect business targets with the SDGs. Numerous resources are available to learn more from organizations including Business Fights Poverty, Business & Sustainable Development Commission, Business for 2030, and the UN Global Compact.
The topic will also be the featured at this week's UN conference in New York, the UN Global Compact Leaders Summit. Follow the proceedings on social media #GCLeadersSummit.
Jim Witkin is a writer and researcher based in Silicon Valley focused on business, technology and the environment. His work has been featured in the New York Times and Guardian newspapers on topics that include: sustainable business practices, clean tech, the environment and next generation transportation technologies. He holds an MBA in Sustainable Management from the Presidio Graduate School. Contact him at jameswitkin@gmail.com