How a Data Engineer Used Tech Skills to Help Rescue 35,000 Disaster Victims
How a Data Engineer Used Tech Skills to Help Rescue 35,000 Disaster Victims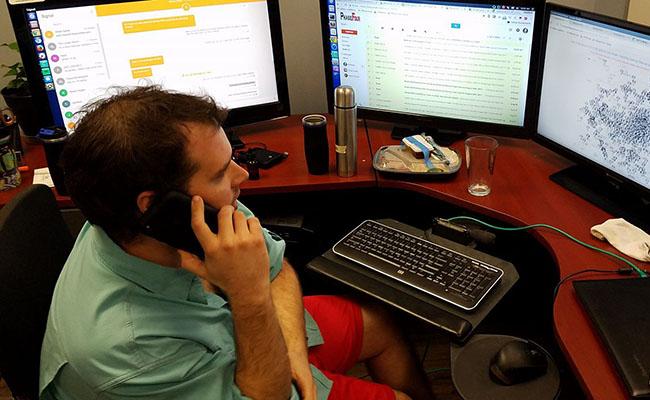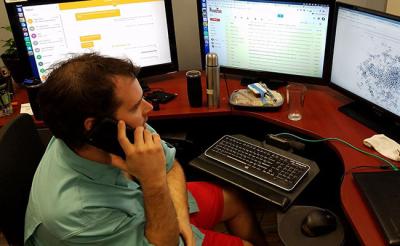 Wednesday, November 8, 2017 - 1:00pm
As Texas, Florida and Puerto Rico face the aftermath of Hurricanes Harvey, Irma and Maria, Points of Light is honoring everyday citizens who stepped up to serve their communities during the immediate response and to embark on the long road to recovery.
After spending a chaotic day on a boat rescuing people from Hurricane Harvey floodwaters, Matthew Marchetti set out to see if he could put his data engineering skills to work to find a more organized way to save those affected by the storm damage. He created a platform called CrowdSource Rescue to connect victims with volunteers while local officials and the U.S. Coast Guard were inundated with calls. Within hours of setting up the platform, Matthew received thousands of requests for rescue. Thankfully, people from all around the world stepped up to to volunteer their time to rescue those in need. So far, CrowdSource Rescue has been used to aid victims of Hurricanes Harvey, Irma and Maria, as well as victims of the Mexico City earthquake. In the course of just a couple months, the platform has helped connect more than 12,000 volunteers to rescue more than 35,000 people affected by these natural disasters, and it is still being used in Puerto Rico's ongoing Hurricane Maria response efforts.
We spoke with Matthew to learn more about his experiences using technology as a tool to connect disaster victims with volunteers who are ready and able to help.