How Curiosity, Passion — and Flares — Helped a Koch Engineer Find Career Fulfillment
Stop planning and start doing, and other advice from an engineer at Flint Hills Resources, a Koch company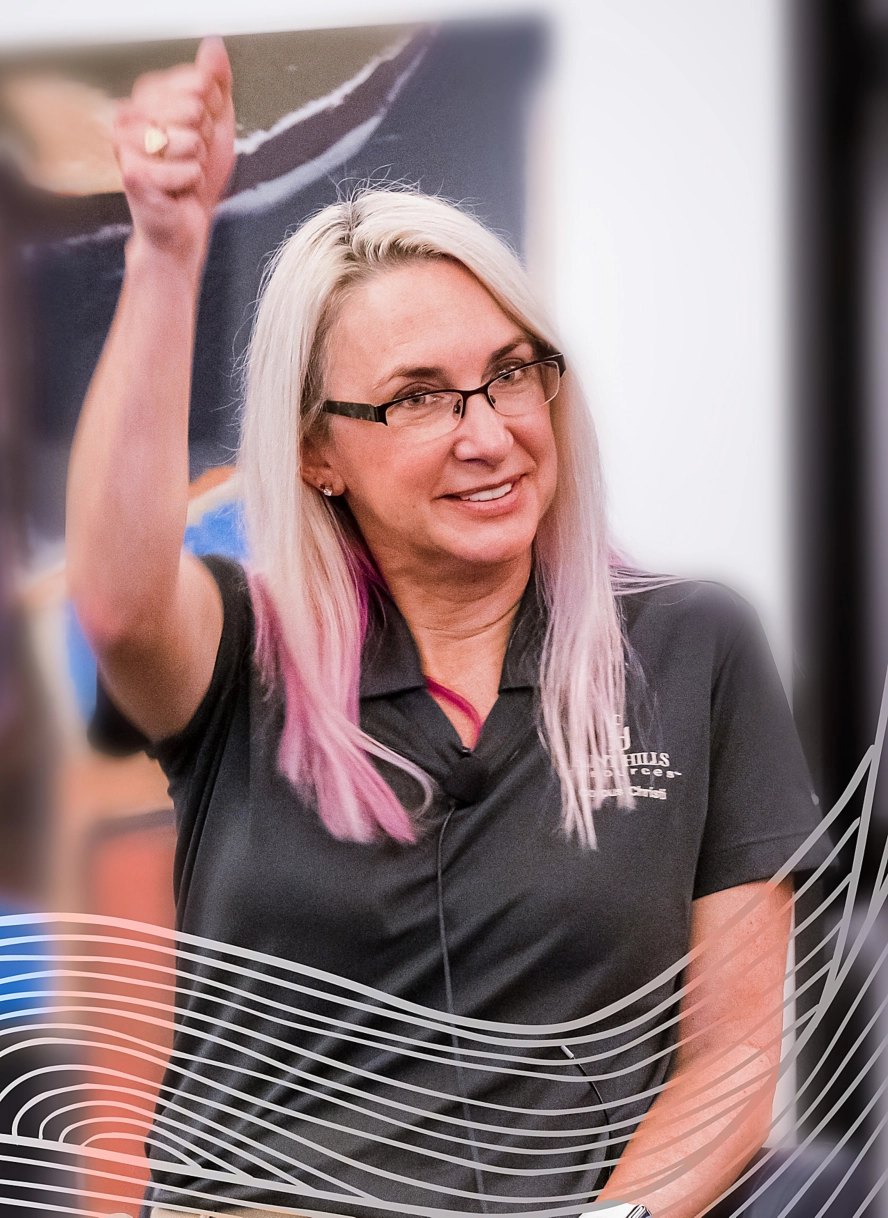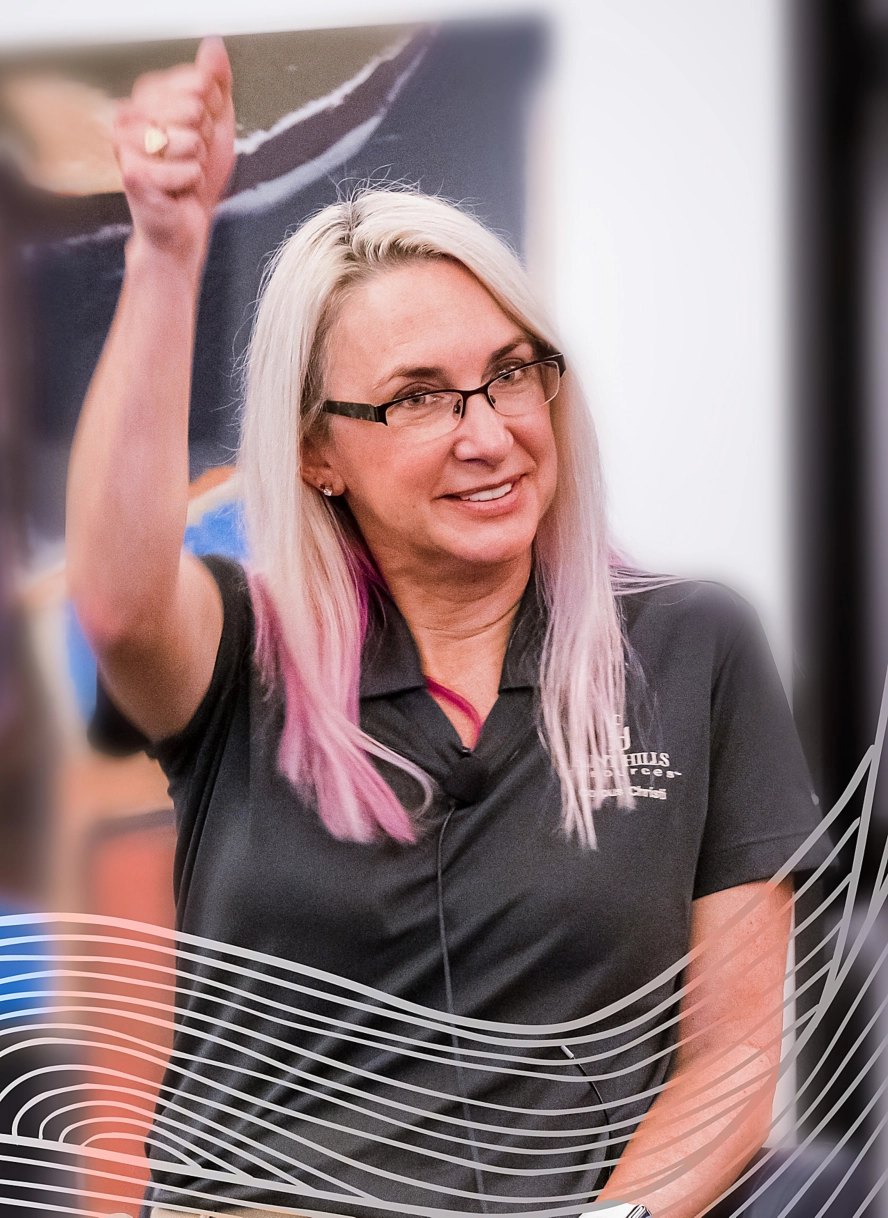 By Stephanie Boyer, Business Manager, Flint Hills Resources
There's nothing wrong with mapping out a career so that you always know what the next steps are. The problem is there's nothing much right with it either.
It may seem strange for an engineer to say this. We have a reputation for being methodical people who thrive on pragmatism. But I don't think that carefully forecasting exactly what comes next is a great way to live your professional life. It's essential to do the job you've signed up for, of course. But if you're curious, open-minded and willing to stretch yourself while remaining true to who you are, you'll find there are experiences waiting that you never dreamed existed.
For me, a flare lit the way to this revelation. In the late '90s, I was working at the Flint Hills Resources Pine Bend refinery in Minnesota. Back then, flaring, a controlled burn to eliminate excess process gases, was routine. Even though the flaring was compliant with regulations, to be better environmental stewards we wanted to reduce flaring. I wasn't a flare engineer; the project wasn't even taking place in my part of the refinery. But it sounded interesting, and I was eager to learn and contribute. That's why I volunteered to be on the team that ultimately solved the problem — eventually reducing from multiple flaring events per hour to a single digit number of flaring events per year. We now have an operating site that is not only a better steward of environmental resources, but also safer and more efficient.
I didn't understand at the time how unusual having the flare project added to my responsibilities was, given my lack of actual flare experience. At Koch, which owns the Flint Hills Resources Pine Bend refinery, we're told from day one that part of our job is to find out what we do best, find out what fulfills us and go do it. That mindset is why senior engineers and my supervisors championed enthusiasm and passion in lieu of project-specific experience. Too often, we feel we need an entirely new role to get new experiences, but there almost always are opportunities to expand within your current role.
The thought of trying something entirely new to grow professionally may seem intimidating. But when the possibility for change is woven into the corporate fabric, you have the entire organization's full support to grab on to a challenge and switch directions, or even careers. That makes it easy to follow your curiosity into something new.
For employees who aren't sure where to begin, I'd suggest talking to your supervisor.
The driving agent for change is always the individual, but supervisors often know of needs that align with your interests — or where to find them. I am fortunate enough to work at a place where the spirit of partnership and collaboration defines the supervisor-employee relationship. We mentor our people because we want them to stay at Koch Industries, become self-actualized and be fulfilled by their work, not because we need them to be fixed in their current jobs. You do have to be willing to step out of your comfort zone and be contribution motivated. But the rewards can be worth every risk.
I am sometimes asked what advice I'd give young women who are drawn to a career in engineering. My advice is simple and straightforward: As long as you are willing to do the job, you can be yourself. I don't wear khakis. I have pink hair. And, like all my colleagues, I'm comfortable with the fact that I might get dirty doing my job. I once surprised my male colleagues by insisting that we personally inspect a problem at the refinery…in the rain. "But you'll get wet." Well, yes, we all would. But to do it right, that's what the job required.
Whoever you are, you can't hold yourself back. And neither should you allow the job to change you in ways that aren't true to who you are. When she was promoted years ago, a friend of mine was told she'd have to get comfortable shouting at people to be an effective leader. She didn't, and you don't. One of the operators at a Koch facility used to joke that I'd given him the worst dressing-down of his life, without ever raising my voice. Yet he remembered the problem and never made the same dangerous mistake again. I got through to him without changing me. You cannot be effective long term if you aren't true to yourself.
Decades have passed since my time at Pine Bend. I now manage people and continue to sing the praises of change and following your passion at the Corpus Christi refinery. Over the years, I've added some verses about responsible leadership to that song. My golden rule for supervisors is to never ask others to perform a task you wouldn't willingly take on yourself. If you recoil from the thought of doing something, ask yourself why. There's no more efficient way to determine if a task is appropriate than to put yourself in the shoes of the person you're asking to perform it.
I can't see the next change on my horizon, and that's OK. A hyperfocus on planning every step means we have blinders on. I never want to miss unexpected opportunities because I let fear of change distract me. I'm fortunate enough to work for a company that encourages its people to embrace novel collaborations and unexpected choices. I won't waste the chance to seize on whatever my next adventure turns out to be.