How Consumers Can Take Control of Their Power Usage
by Jan Lee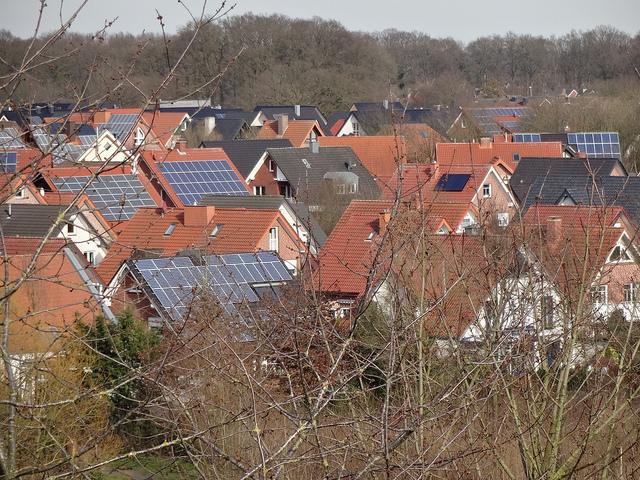 Image credit: Flickr / Tim Fuller
Originally published on TriplePundit
This article series is sponsored by Consumers Energy and went through our normal editorial review process.
A growing number of consumers want to know that the energy they are using comes from green resources. Even if they aren't able to invest in solar panels on their property, or there's a local ordinance against wind power generators in residential areas, surveys show that many residents are willing to pay a premium to help develop better access to renewable energy.
Choosing green energy options
Many electricity providers have realized this in recent years, and now offer a variety of programs that allow their customers to "custom fit" where their money goes when they pay their power bill, in addition to offering power plans sourced from 100% green energy.
In some cases, these plans can help defray the cost of bringing in greener energy (say, from solar or wind sources), or it may be used to establish renewable energy infrastructure that wasn't available in their area previously.
These green energy plans are the latest, and simplest, ways that consumers can choose renewable energy solutions.
Types of green power providers
Both the Environmental Protection Agency (EPA) and the National Renewable Energy Laboratory (NREL) stress that consumers – whether they are private residents or commercial customers – should familiarize themselves with green power pricing entities, and shop around for the provider that best fits their needs before they commit to investing through a provider.
It's also important to remember that these days, the consumer's location and the actual programs their energy market does or doesn't offer, may not limit them from investing in green power.
Depending upon where they live, consumers may have more than a few programs at their disposal. That's because what they are really buying, as the DOE explains it, is an investment in renewable energy.
An example would be Pacific Gas and Electric Company's Green Energy Program, which was launched in 2012. Consumers pay into the program, which allows PG&E to purchase Renewable Energy Certificates (REC) for the investment, showing that a certain portion of its energy supply comes from renewable resources. The more customers it can sign up for its Green Energy Program, the more renewable energy it can invest in.
But consumers may also be able choose to invest through competitive retail electricity market, where a third party -- either an independent power producer or a non-utility producer -- can charge to trade power and promote greener sources to consumers.
Green Mountain Energy by comparison, which is based in Austin, TX, offers consumers and businesses who have access to competitive retail electricity, the ability to purchase renewable energy that then allows Green Mountain, through its REC system, to buy and sell wind and solar power to utility companies. Technically, the consumer is investing in renewable energy, although it may not actually be powering their home or business.
To get an idea of what these investments look like in terms of energy, a REC generally represents one megawatt hour (MWh) of electricity from an eligible source of green energy, such as solar, wind, or geothermal. That's funded through a premium that usually ranges from one to two cents per KWh of electricity (or higher). The pricing depends on the provider and the type of renewable energy.
At the present time, at least 12 states require utility providers to offer renewable energy pricing to their customers. In other states, renewable energy programs are incentivized by local interest in green energy. Some states also have REC tracking systems to ensure authenticity of the program.
Determining which power provider offers the best deal depends on the end goal. NREL publishes a yearly list of the utility power providers that have excelled in their mission to promote renewable energy. They are ranked not only by their renewable energy investment, but their green customer base, as well as the types of energy they offer. According to the EPA, consumers should make sure the investment is backed by a third-party certification program verifying these elements.
Green power pricing programs vary company to company
According to the EPA, programs can vary in what they offer in at least eight ways:
Supply and demand variability
Product type
Volume of total kilowatt-hours to purchase
Term of commitment
Resource and technology type
Geography
Age of renewable energy project and generation dates
Certification: How the source of power is verified
Power Purchase Agreements (PPAs)
Of course, purchasing green power through a utility or a competitive market isn't the only way to support renewable energy. Power purchase agreements (PPAs) allow non-residential customers to invest in off-site power projects; for example, a utility company or other generator that seeks capital to further its renewable energy goals.
PPAs are regulated by the Federal Energy Regulatory Commission (FERC), but a number of states provide regulatory oversight as well. Some states, like Michigan, have realized that PPAs carry powerful clout when it comes to financing much-needed utility projects. Others, like Colorado, are more restrictive in who can offer a PPA.
As hard as it is to imagine in this era of renewable energy, a handful of states ban renewable energy sales from any source other than the consumer's utility provider. Florida, ranked third in the country for hours of sunshine and solar opportunity, prohibits residents from buying or contracting energy from anyone other than their utility company. For that reason, consumers should check first before signing on the dotted line of a PPA, to make sure such agreements are legal in their state.
That law however, doesn't prohibit consumers in Florida from signing up for a green power program that supports renewable energy in another area through a REC. In that case Florida residents aren't technically receiving energy – they are just ensuring someone else can.
Residential Solar
Residential solar has come a long way in recent years. Once considered a neighborhood oddity that took deep-pocket financing to accomplish, it's now a common sight on both homes and commercial establishments in many neighborhoods. As installation costs have plummeted and residential PPAs have become available, the numbers of customers for rooftop solar have risen. As of 2014, the Union of Concerned Scientists estimated that by 2020, as many as 3.4 million households will have rooftop solar installations.
Shared Renewables
Shared Renewables provide flexibility for those who may feel they don't exactly fit into a specific niche. It's an appealing option for renters in an apartment complex, or small communities who want to pool their resources and invest in green technology.
A number of these programs can be "mixed and matched" for more benefit; for example, through the "bundling" of an REC product with green power, through their utility provider.
Whatever approach energy consumers decide to take, there are now plenty of ways to invest in renewable energy. What was once a fantastic concept harnessed only by those who had the ingenuity, grit and technical know-how to figure it out, is now a critical part of the energy grid for many cities, counties and states. Renewable energy's continued growth as an industry, and the low-carbon energy it supplies, will only increase as more consumers invest in its future.