How The 5G Era Could Help Build A More Sustainable Future
How The 5G Era Could Help Build A More Sustainable Future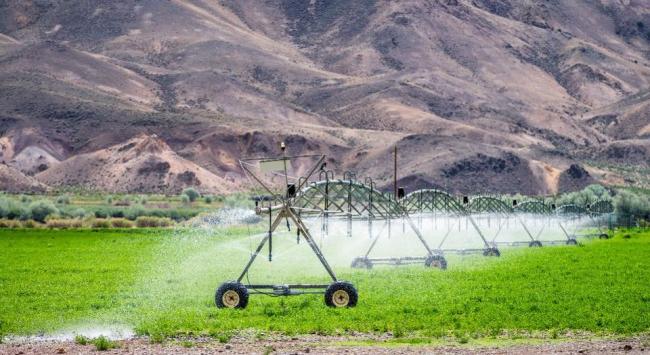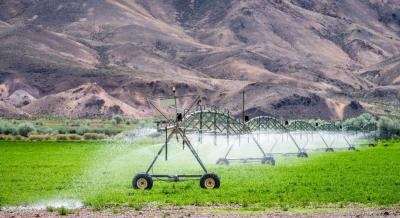 Monday, April 27, 2020 - 12:50pm
"With the emerging 5G network and the Internet of Things, it is possible to deploy technology in ways that protect the environment and promote long-term sustainability," stated a Brookings Institute report in 2016. Three years later, and ideas for using tomorrow's 5G networks to improve air and water quality, optimize energy efficiency in buildings, and cut carbon emissions are taking shape.
Just ask Karen Lightman, executive director of Carnegie Mellon's Metro21: Smart Cities Institute, which aims to create solutions to real-world problems facing communities. The group has developed innovative energy inventories for municipal buildings and smart traffic management technology—they've even used remote sensors to compile air quality data. And they're ready to do more.
"We will be able to take things out of the experimental stage and move them into the deployment stage," Lightman says. "We're really poised for 5G because we're already developing technologies like autonomous vehicles, robotics and artificial intelligence. 5G will help us take it to the next level."
Building a more sustainable world will be an all-hands effort—in fact, questions still remain as to how the energy grid will support a massive 5G rollout. But once that puzzle is solved, 5G could be a step toward a greener future. It'll just take the help of cities, businesses and citizens to bring that potential to life. 
Reducing vehicle emissions
One of Metro21's big successes is the spin-out product Surtrac—an intelligent traffic signal control system that uses both radar and cameras to respond to changing traffic conditions in real time. The company reports that the tool leads to 20% lower emissions since vehicles spend significantly less time stopping or idling at intersections.
With next-gen networks, Lightman envisions game-changing advancements. Smart signals could communicate directly with traffic. That data could prioritize high-occupancy vehicles and react to changing traffic patterns before the vehicles approach intersections to maximize travel efficiency. 
Conserving water
According to the U.S. Department of Agriculture, agriculture accounts for about 80% of consumptive water use in the country. As water scarcity increases around the globe, the need for more efficient water consumption in farming is essential.
One answer? Smart water monitoring—tracking not just rainfall, but also plants' water requirements, sun exposure and even weather predictions for their exact location.
Adam Wolf, cofounder of the smart agriculture sensor company Arable, says precise measurements—and how to respond accordingly—are key to making real gains in water use. 
"We make a device that measures the actual water required from the actual crop in the field, but that's not the whole story," he says. "One of the things that most startles our users is that the water they've put on is dramatically more than what's required. This is closing the loop between what is measured and what happens." 
While this technology already exists, the 5G era could make it more accessible and efficient.
Reducing food waste
With in-field weather forecasts and data on water consumption, sunlight, wind and even plant color, devices like Arable can do more than save water—they could save on food waste, too. According to the Food and Agriculture Organization of the United Nations, about a third of food produced for our consumption is lost or wasted—including over 40% of fruit and vegetables—which in turn wastes the water, energy and labor used to produce them. Often, says Wolf, this happens because produce begins to wilt in the field and either doesn't get picked or is picked, shipped and later rejected by retailers.
"It puts a premium on where is harvest taking place at the right time. [With sensor technology], it's possible to know that a plant is wilting," says Wolf. "Predictive action based on field condition kind of saves the day."
Optimizing energy usage
In an effort to meet the goals set in the 2016 Paris Agreement, the City of Pittsburgh partnered with Metro21 to take inventory of energy usage in municipal buildings. Metro21 developed an innovative monitoring solution, but the capability to continuously deliver that data to building operators via super-low-latency networks will be a major boost for energy efficiency.
"If you're wanting to improve the efficiency of your building, you need to know what's happening in real time," says Lightman. "With 5G, those decisions will be made faster, and those decisions can be improved."
Monitor-equipped street lighting is another step toward energy efficiency, explains Lightman. "A street light shouldn't be on a timer; it should be sensing what the light need is on a foggy morning, and they should be autonomous. That's what we should be aiming for: autonomous, urban systems." 
Encouraging citizen engagement with sensors
There's a lot of excitement over sensor-based tech and for good reason. Sensors hold the promise of truly pushing IoT into mainstream use. The current limitation, however, is a lack of widespread connectivity.
But places where sensors are already in use suggest major potential. In South Bend, Indiana, a partnership between city government, Notre Dame University and Purdue University resulted in sewer system monitors that saved the city more than $500 million and minimized sewage overflows into a nearby river, according to NPR.
Metro21's air quality project used a combination of AI and video to capture air quality data and particulate matter near an area plant that processed fuel. The data helped people living near the plant put pressure on local health officials to address air quality issues.  
But the most impressive aspect of the air quality project, she says, was that it happened via citizen engagement. Residents placed and monitored the sensors and reported the resulting data to local health authorities. This kind of citizen-led effort showcases one of the most exciting aspects of next-gen tech: how democratized it could be. 
"We're seen as a role model for this civic-engaged technology that also has affected policy," Lightman says. "People can be citizen scientists." 
With access to powerful next-gen networks enabling smart sensors and other cutting-edge tools, ordinary people won't just benefit from the environmental sustainability benefits, they can help make them happen. Whether it's collecting data to report on environmental threats in real time, or to establish a baseline for setting new energy efficiency goals, regular people could harness the power of data for a better, cleaner world.
T-Mobile U.S. Inc. (NASDAQ: TMUS) is America's supercharged Un-carrier, delivering an advanced 4G LTE and transformative nationwide 5G network that will offer reliable connectivity for all. T-Mobile's customers benefit from its unmatched combination of value and quality, unwavering obsession with offering them the best possible service experience and undisputable drive for disruption that creates competition and innovation in wireless and beyond. Based in Bellevue, Wash., T-Mobile provides services through its subsidiaries and operates its flagship brands, T-Mobile, Metro by T-Mobile and Sprint. For more information please visit: http://www.t-mobile.com.