Hormel Foods Recognized by Forbes on World's Best Employers List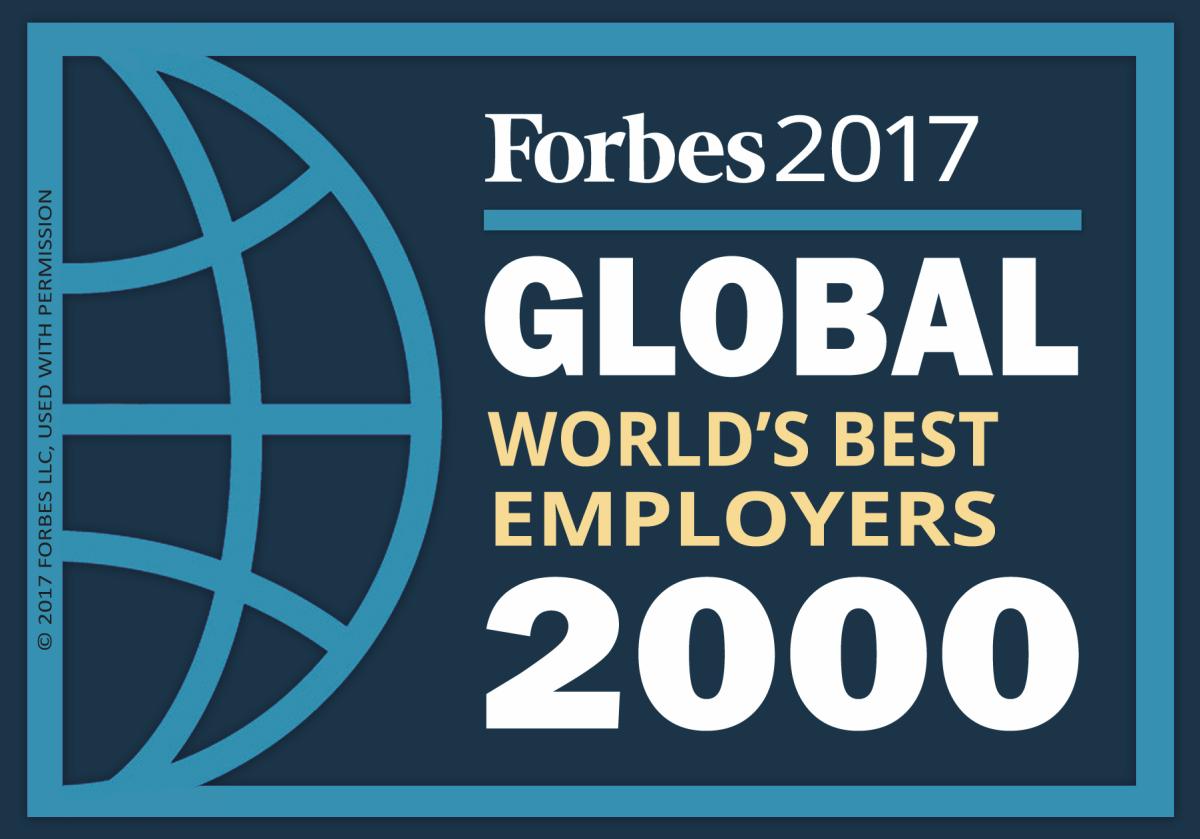 AUSTIN, Minn., November 7, 2017 /3BL Media/ — Hormel Foods Corporation (NYSE: HRL) today announced it has been recognized by Forbes on its World's Best Employers 2017 list.
"On behalf of our 20,000 team members, we are honored to be recognized as one of the best employers in the world," said Jim Snee, president and chief executive officer at Hormel Foods. "The creativity, innovation and continual growth of our employees is crucial to our company's future. That's why we invest in our people and strive for a culture that is consistently recognized for our commitment to our employees and the communities where we live and work."
The Forbes World's Best Employers list is based on Forbes' 2017 Global 2000 rankings, which featured public companies from 58 countries that together accounted for $35.3 trillion in revenue. Forbes partnered with Statista to compile the list in which more than 360,000 global recommendations were analyzed. Employees were asked to rate their own employer and the likelihood they would recommend the company to a friend or family member. They were also asked to recommend other employers they admired.
"This recognition is a testament to our outstanding team and culture," said Janet Hogan, senior vice president of human resources at Hormel Foods. "We are extremely proud to be a company that genuinely cares about its people and customers."
Hormel Foods was also recently recognized as one of the 50 Best Places to Intern in the U.S. by Vault and was awarded a silver Stevie Award as an Employer of the Year in the food and beverage category. In addition, the company has been on the Best for Vets Employers List by Military Times for five consecutive years and on the 100 Best Corporate Citizens List by Corporate Responsibility magazine for nine consecutive years.
To view the complete Forbes World's Best Employers list, visit https://www.forbes.com/sites/kristinstoller/2017/10/10/worlds-best-employers-2017/#7dbddac22a01.
About Hormel Foods
Hormel Foods Corporation, based in Austin, Minn., is a global branded food company with over $9 billion in annual revenues across 75 countries worldwide. Its brands include SKIPPY®, SPAM®, Hormel® Natural Choice®, Applegate®, Justin's®, Wholly Guacamole®, Hormel® Black Label® and more than 30 other beloved brands. The company is a member of the S&P 500 Index and the S&P 500 Dividend Aristocrats, was named one of "The 100 Best Corporate Citizens" by Corporate Responsibility Magazine for the ninth year in a row, and has received numerous other awards and accolades for its corporate responsibility and community service efforts. In 2016, the company celebrated its 125th anniversary and announced its new vision for the future - Inspired People. Inspired Food.™ - focusing on its legacy of innovation. For more information, visit www.hormelfoods.com and https://csr.hormelfoods.com/.