Honoring the 2021 Top 50 Financial Leaders at the National Diversity & Leadership Conference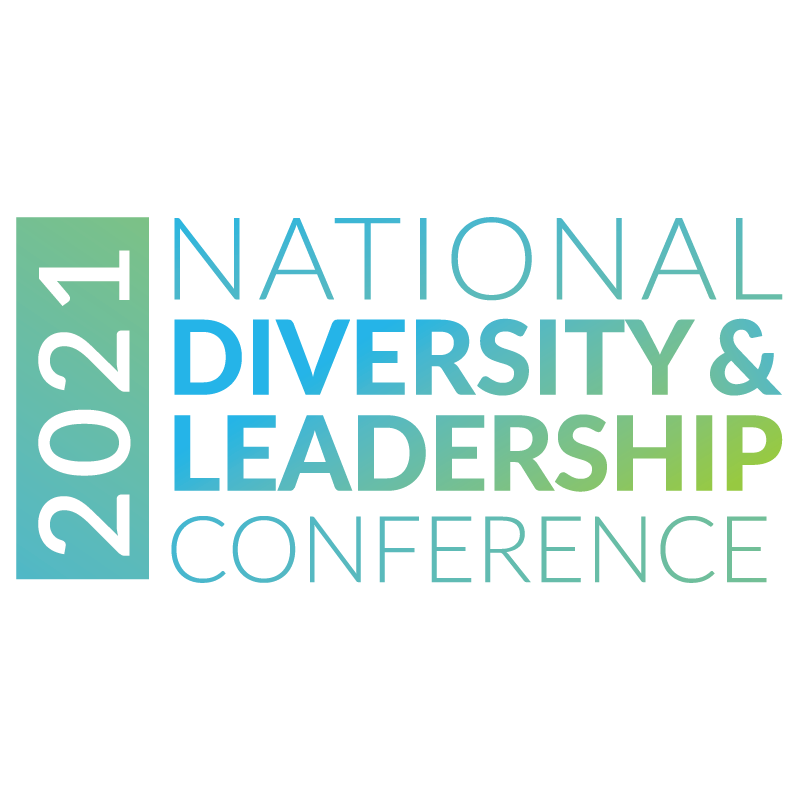 HOUSTON, April 15, 2021 /3BL Media/ - DiversityFirstTM will be hosting the 17th Annual National Diversity and Leadership Conference on April 21-22 and April 28-29, 2021. The conference will be held virtually with this year's theme being "Be a Changemaker". The four-day conference will honor a number of diverse talent from different industries.
"As diversity, equity, and inclusion are finally being seen and acknowledged as serious, pressing matters of discussion, we are delighted to honor and recognize those who have been tirelessly championing belonging and allyship even before the topic was on the forefront of Americans' minds. We thank you, our top 50 Financial Leaders, for your work and commitment, and we look forward to witnessing all that you'll accomplish, all the leaders that you'll develop, and the impact you'll leave behind in the DEI sphere." says National Diversity & Leadership Conference founder, Dennis Kennedy.
The Financial Leadership Award is designed to recognize individuals who have made a difference through their achievements and exemplify the ability to excel in their field.
The focus of the award is to give prominence to accomplishments of women and men who construct, innovate and pioneer in the local and global economy. Financial leaders contribute to the growth and profitability of their company and community, and are actively involved in mentoring the upcoming generation of professionals within the financial industry.
To see the full list of the 2021 awardees please visit; http://top50fl.org/2021/
About The National Diversity & Leadership Conference
With thousands of attendees, the 2021 National Diversity & Leadership Conference remains one of the largest diversity conferences in the nation. Offering extraordinary networking opportunities, professional development, and critical conversations surrounding diversity and inclusion, attendees are able to curate their experience for optimal learning and growth. This year's conference will take place virtually on April 21-22 and 28-29. More information about the Diversity & Leadership Conference is available at http://nationaldiversityconference.com/2021/
2021 Awardees
Anthony J. Saul
Senior Vice President of Finance, Grady Health System
Austin B. Frazier Jr.
Regional Vice President, Finance, Loyola Medical Group Provider Services
Bhargavi Wadhwa
Vice President, Corporate FP&A and Business Unit Finance, NetApp
Chantelle Breithaupt
CFO, AspenTech
Charles Sharp
Vice President, Finance for Dignity Health Management Services
Organization
Courtland Butts
Vice President, Finance, Laboratory Chemicals Division, Thermo Fisher Scientific
Eric Lenard
Vice President of Finance for Robotics and Digital Solutions, Johnson & Johnson
Ervin Rodriguez
Vice President, Quality Systems for Pharmaceutical Supply Chain, GSK
Hema Krish
VP, Divisional Financial Officer, Capital Group
Jordan Brown
Vice President, 1315 Capital
Laura Garrison
Vice President of Finance, Lowe's
Lea Knight
Vice President of Finance, Janssen Supply Chain a Johnson & Johnson Company
Lisa J. Haynes
SVP, Chief Financial Officer and Diversity and Inclusion Officer, Mortgage Bankers Association
Liz Montano
Vice President, Finance and Strategic Planning, Panavision
Makia Young
Vice President, Treasury Sales Officer, Bank of America
Mary Thomas
Vice President Finance, Paystand
Nadeem Ali
Vice President, Finance & Treasurer, The J.M. Smucker Co.
Paul Rainey
Executive Vice President of Operations and Finance, Penske Media
Corporation
Renee Bohacz
Vice President of Finance/CFO, Confidential
Stella Ying
Vice President of Finance, FP&A and Analytics, Forescout Technology Inc.
Susan Hardwick
Executive Vice President & Chief Financial Officer, American Water
Tejpal Singh
Chief Operating Officer, Iapetus Holdings LLC
Wesley Pua
Senior Vice President of Finance, Udemy
Yang Xu
Senior Vice President, Global Finance and Group Treasurer, The Kraft Heinz Company
###
Contact:
Alexus Christian
Communications Specialist
alexus.christian@nationaldiversitycouncil.org