Heroes Work Here: PSE&G Meter Reader Helps Elderly Woman Get Home
Heroes Work Here: PSE&G Meter Reader Helps Elderly Woman Get Home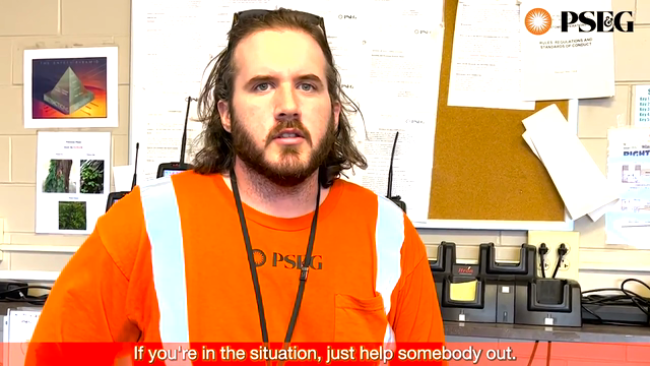 Friday, May 6, 2022 - 1:00pm
Meter Reader Jeremy Wedick of PSE&G's New Brunswick customer team immediately knew something was wrong when he saw an elderly woman using a walker walking aimlessly around the neighborhood with a bag full of cash. Jeremy approached the woman, and it was clear she was disoriented and confused.
When a taxi pulled up, Jeremy knew he needed to step in to ensure this woman makes it home safely – watch the video to see how he will forever be this woman's hero…and ours!


Photo: Meter Reader Jeremy Wedick 
Learn more about PSE&G "Heroes Work Here"
About PSE&G
Public Service Enterprise Group Inc. (PSEG) (NYSE: PEG) is a publicly traded diversified energy company with approximately 13,000 employees. Headquartered in Newark, N.J., PSEG's principal operating subsidiaries are: Public Service Electric and Gas Co. (PSE&G), PSEG Power and PSEG Long Island. PSEG is a Fortune 500 company included in the S&P 500 Index and has been named to the Dow Jones Sustainability Index for North America