Heroes Work Here: Central Division Chief Lineman's Quick Actions Save a Life
Heroes Work Here: Central Division Chief Lineman's Quick Actions Save a Life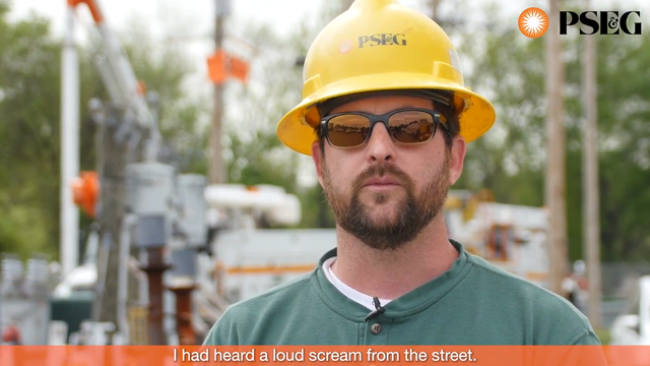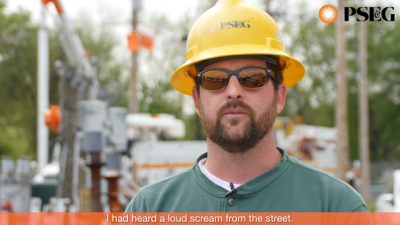 Thursday, May 26, 2022 - 9:00am
When Chief Lineman Frank Cerankowski arrived home from his job in PSE&G's Central Division on March 23, his plans included doing some yard work and taking his wife out to dinner to celebrate the couple's ninth wedding anniversary.
However, while working in the yard, Cerankowski's day took an unexpected – and dramatic – turn. He heard a commotion on the street and a woman screaming, so he went to investigate. Watch the video above to learn what happened next…
Learn more about PSE&G "Heroes Work Here"
About PSE&G
Public Service Enterprise Group Inc. (PSEG) (NYSE: PEG) is a publicly traded diversified energy company with approximately 13,000 employees. Headquartered in Newark, N.J., PSEG's principal operating subsidiaries are: Public Service Electric and Gas Co. (PSE&G), PSEG Power and PSEG Long Island. PSEG is a Fortune 500 company included in the S&P 500 Index and has been named to the Dow Jones Sustainability Index for North America