Helping Meet a Massive Hunger Need
By Kevin Hunt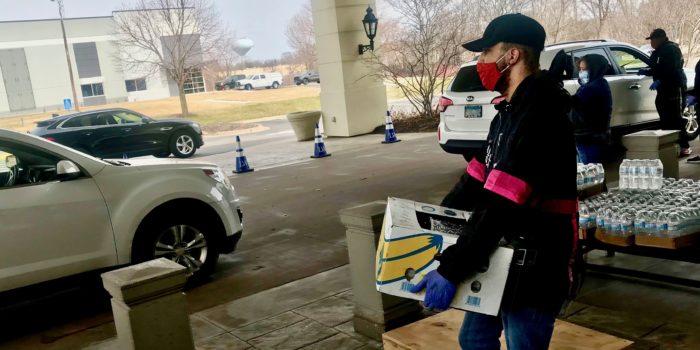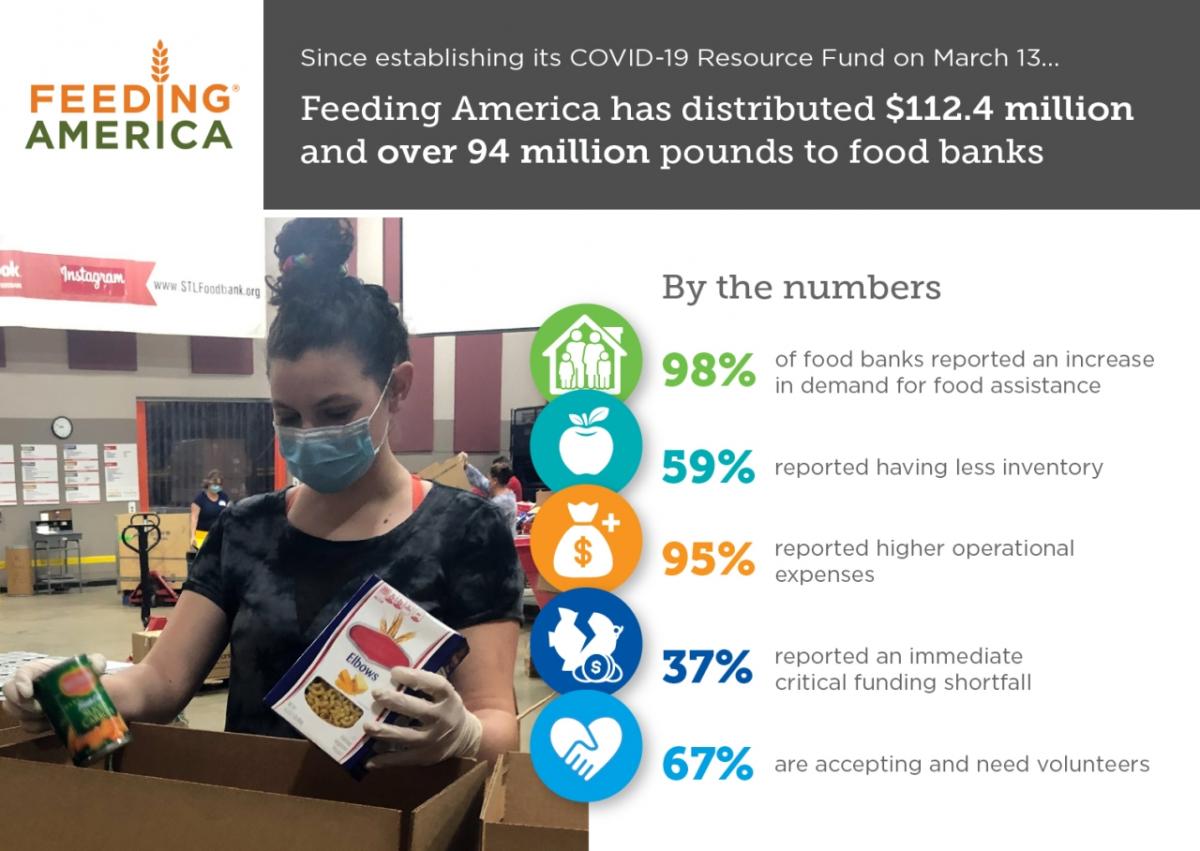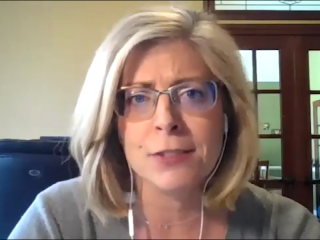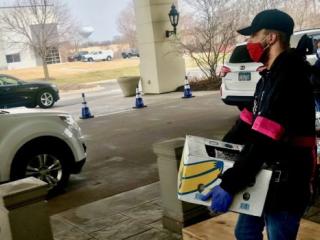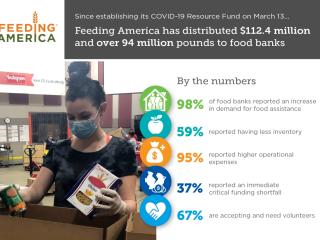 "Never seen anything like it."
"It's a wave of need."
"A perfect storm."
Those are the words of some of the people who work for food banks around the world, in media reports in recent days, about the surge in demand for food due to the COVID-19 pandemic.
Job losses and school closures are largely to blame due to stay-at-home orders, as well as health concerns.
Feeding America is one of the largest organizations in the middle of it all, with its network of 200 member food banks and 60,000 food pantries and meal programs. We talked about the situation with Katie Fitzgerald, Feeding America's chief operating officer.
"Our food banks are telling us that 40% of the people who are coming for emergency food assistance have never come to get that kind of assistance before," she says.
Watch our entire interview, here, to get her perspective on how food banks are handling the demand.
If you're in need, contact the food banks in your community.
In the U.S., visit FeedingAmerica.org to find a food bank near you.
How to help
No matter where you are in the world, a monetary donation is one of the most efficient ways to support your local food bank right now.
Feeding America established its COVID-19 Response Fund. The organization says it needs an estimated $1.4 billion over the next six months to provide enough food to meet the increased demand.
As Fitzgerald pointed out to us, in the interview above, many food banks are now accepting volunteers to help sort and distribute food, safely.
How we're helping
General Mills was a founding partner of Feeding America over 40 years ago. We recently announced an initiative to manufacture and immediately donate $5 million worth of product to Feeding America member food banks.
That's on top of $5 million in charitable grants from the General Mills Foundation, spanning Asia, Europe, Australia, Latin America and North America, to increase food bank capacity, ensure food access and address vital needs of vulnerable populations amid the pandemic.
We also created an option for employees to work at food-related charities in the Minneapolis and St. Paul area near our headquarters in Minnesota, while retaining their regular pay.
We talked about those programs with Mary Jane Melendez, president of the General Mills Foundation, in this interview.
The latest contributions by General Mills and its foundation supplement the $21 million in cash giving last year, along with more than $40 million worth of food product donations provided by General Mills to nonprofit food bank partners to help ensure food security across global communities.
Clips from our interviews with Fitzgerald and Melendez also are part of the latest episode of our podcast, available here, and wherever you listen to podcasts.