Healthcare Plastics Recycling Council Forms Executive Committee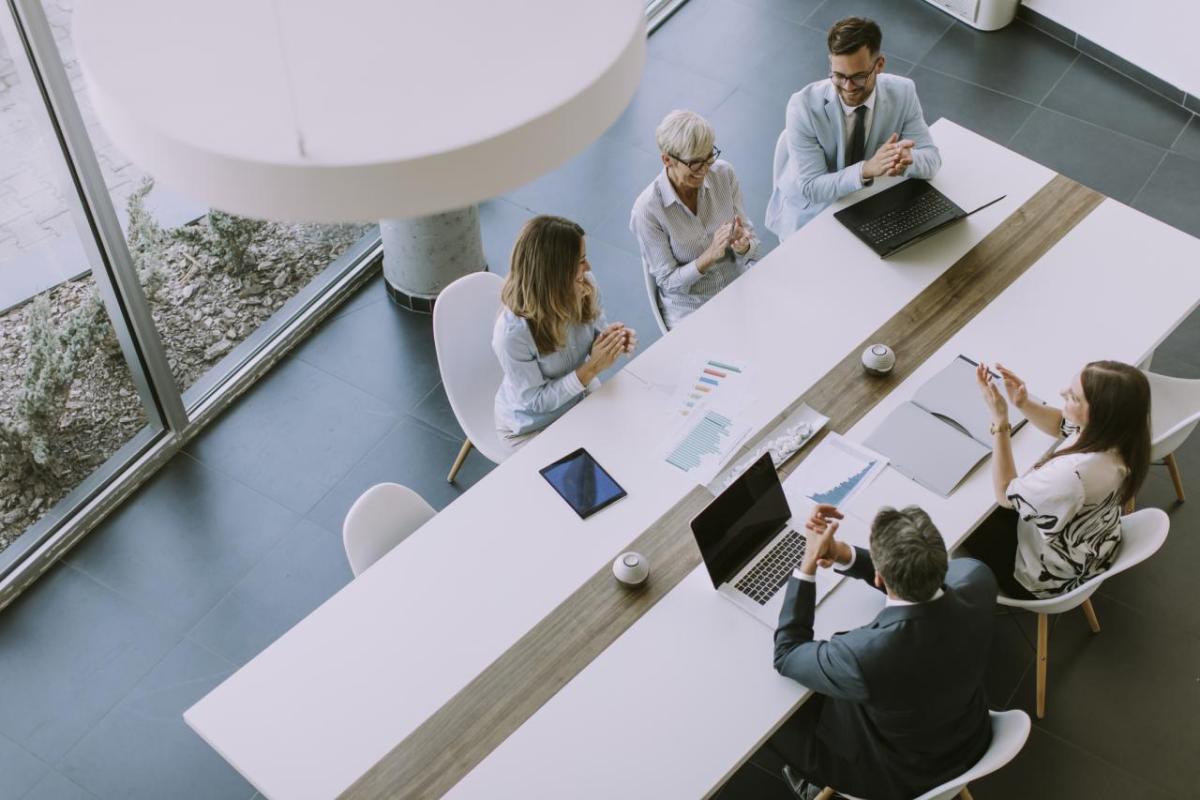 April 27, 2023 /3BL Media/ - The Healthcare Plastics Recycling Council (HPRC) has announced its newly formed Executive Committee intended to help govern the council into the future. The inaugural Executive Committee is comprised of eight members, representative of the healthcare plastics value chain, and will serve as the primary decision-making body for HPRC, responsible for approval of new members, work plans, and budgets as well as setting strategic direction.
HPRC Executive Committee Members:
Peylina Chu, Executive Director of HPRC and Senior Vice President, Antea Group
Brian Ingraham, Senior Research & Development Director for Healthcare, Amcor
Amit Limaye, Director of Sustainable Medical Technology Institute, Becton Dickinson & Company
Nick Packet, Industry Vertical Manager for DuPont™ Tyvek® Healthcare Packaging, DuPont
Katherine Hofmann, Sustainability Strategic Initiatives Manager, Eastman
Robert Render, President, Lakeside 360 Partners
Zach Muscato, Corporate Sustainability Manager, Plastic Ingenuity
Dwane Hahn, Chief Strategy Officer, PAXXUS
Tom Frantz, Director of Material Development, Technimark LLC
Established in 2010, HPRC is a member-based technical coalition that aims to enable implementation of viable, safe, and cost-effective recycling solutions for plastics products and packaging used in the delivery of healthcare, and to advocate for and help create a more sustainable and circular economy for these materials. HPRC is currently active in North America and Europe. The council has grown significantly in membership over the past few years, adding 19 new members since 2020.
"Given the dynamic nature of the plastics recycling industry, the importance of plastics in delivering cost-effective global healthcare, our rapid growth in membership and the expansion of our work, we needed an added level of governance to help lead us into the future," says Peylina Chu, Executive Director of HPRC. "I'm looking forward to working closely with this Executive Committee to maximize HPRC's impact and influence."
HPRC is currently engaged in multiple initiatives aimed at enabling the recycling and circularity of healthcare plastics, including research into advanced recycling technologies to recycle mixed-stream healthcare plastics; a study of reverse logistics processes for collecting, segregating, and preparing healthcare plastic waste for transport; and design guidance to improve the recyclability of medical packaging and products.
About HPRC 
HPRC is a private technical coalition of industry peers across healthcare, recycling, and waste management industries seeking to improve the recyclability of plastic products within healthcare. Made up of brand-leading and globally recognized members, HPRC explores ways to enhance the economics, efficiency, and ultimately the quality and quantity of healthcare plastics collected for recycling. HPRC is active across the United States and Europe working with key stakeholders, identifying opportunities for collaboration, and participating in industry events and forums. For more information, visit www.hprc.org and follow HPRC on LinkedIn.