Healthcare Businesswomen's Association (HBA) Recognizes Merck's Dr. Julie Gerberding for Significant Contributions to Health Care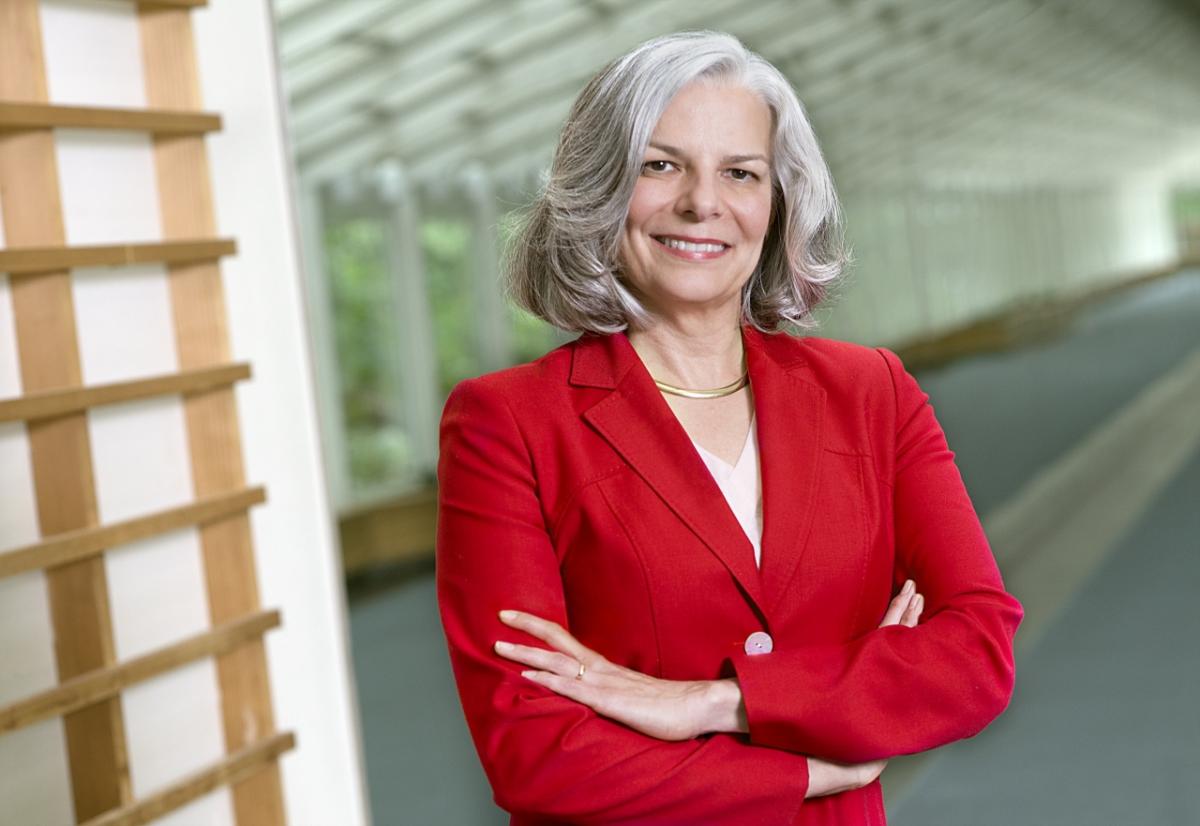 Dr. Julie L. Gerberding, M.D., M.P.H., Executive Vice President & Chief Patient Officer, Strategic Communications, Global Public Policy and Population Health for Merck, has been named the Healthcare Businesswomen's Association (HBA) 2018 Woman of the Year.
The award honors a senior executive female whose accomplishments have resulted in significant contributions to the health care industry. HBA also recognized several other leaders as "powerful and effective advocates" committed to advancing women in the health care industry.
"As passionate advocates of gender parity in the workplace, this year's honorees have long advocated for the development and advancement of women in the work environment. Their commitment and the sustained impact they have had is a timely and encouraging reminder—that there are many leaders who create and foster healthy and positive corporate cultures. The HBA is proud to acknowledge each of them and their contributions to advancing gender parity," said Laurie P. Cooke, HBA CEO.
A Career on the Front Lines
Julie has long been at the forefront of the world's most pressing population health issues. Her leadership in modernizing the U.S. Centers for Disease Control and Prevention (CDC) earned her recognition as one of Time magazine's 2004 "100 Most Influential People in the World".  During her time at Merck – as president of Merck Vaccines, and currently as chief patient officer and executive vice president for strategic communications, global public policy and population health – she has mentored dozens of women and championed the development of the Merck Women's Employee Business Resource Group (EBRG) strategy and execution.
Dr. Gerberding and other honorees will be celebrated at HBA's 29th Woman of the Year event in May.
About Merck
For more than a century, Merck, a leading global biopharmaceutical company known as MSD outside of the United States and Canada, has been inventing for life, bringing forward medicines and vaccines for many of the world's most challenging diseases. Through our prescription medicines, vaccines, biologic therapies and animal health products, we work with customers and operate in more than 140 countries to deliver innovative health solutions. We also demonstrate our commitment to increasing access to health care through far-reaching policies, programs and partnerships. Today, Merck continues to be at the forefront of research to advance the prevention and treatment of diseases that threaten people and communities around the world - including cancer, cardio-metabolic diseases, emerging animal diseases, Alzheimer's disease and infectious diseases including HIV and Ebola. For more information, visit www.merck.com and connect with us on Twitter, Facebook, Instagram, YouTube and LinkedIn.