HanesBrands Reflects on First Year's Progress Toward 2030 Sustainability Goals
HanesBrands Reflects on First Year's Progress Toward 2030 Sustainability Goals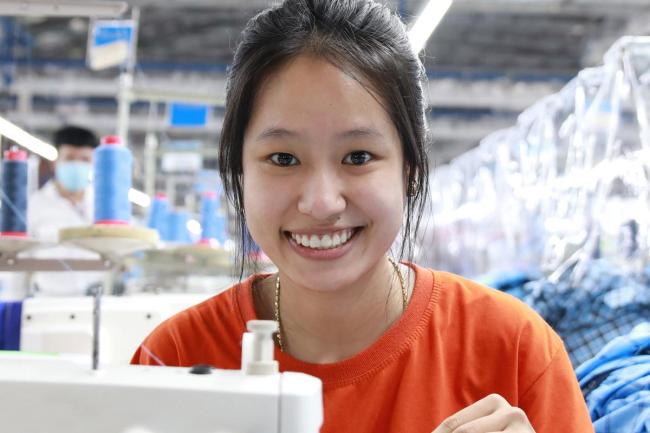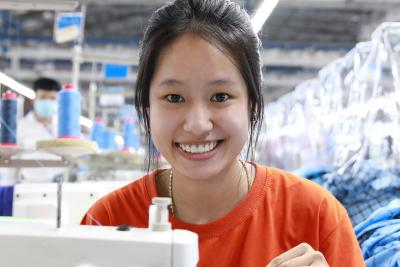 Wednesday, May 4, 2022 - 9:30am
Usually December is the month for reflecting on the past year and setting intentions for the future. For HanesBrands Inc., however, April is that time. That's because this month the apparel company is updating the website dedicated to its 2030 Global Sustainability Goals, marking progress, challenges and lessons learned while looking ahead at what remains to be done.
Launching the 2030 goals
Based in Winston-Salem, North Carolina, HanesBrands has been making socks, underwear, activewear, shirts, hosiery, shapewear and more for over 100 years. Chris Fox has been a part of HanesBrands' sustainability and corporate responsibility team for nearly two decades and is in his second year as the company's chief sustainability officer.
"In 2019 we realized we needed to take a step back and look at where we want to go over the next decade," Fox told TriplePundit. The company collected the relevant benchmarking data before announcing its 2030 Global Sustainability Goals at the end of 2020. The goals focus on three key areas:
People: By 2030, HanesBrands will contribute to improving the lives of at least 10 million people.
Planet: By 2030, HanesBrands will reduce Scope 1, 2 and 3 greenhouse gas emissions in accordance with the Science-Based Targets initiative. The company will also look to cut energy and water use by at least 25 percent each, use 100 percent renewable electricity in company-owned operations, and bring landfill waste to zero.
Product: By 2025, HanesBrands will eliminate all single-use plastics and reduce packaging weight by 25 percent while also moving to 100 percent recycled polyester and sustainably-sourced cotton.
HanesBrands' commitment to the Science-Based Targets initiative a year ahead of schedule is one point of progress Fox says he's most proud of. The SBTi requires participating companies to develop specific goals to reduce greenhouse gas emissions enough to limit global warming by 1.5 degrees Celsius. As the SBTi organization explains: "Targets are considered 'science-based' if they are in line with what the latest climate science deems necessary to meet the goals of the Paris Agreement."
While usually a two-year process, HanesBrands set its targets and completed its application in one year.
The difference an owned-supply chain makes
Fox credits HanesBrands' ownership of much of its supply chain with allowing the company to submit goals to the SBTi so quickly. "What makes us so different in the apparel space is the fact that we own so much of the production capacity, nearly 70 percent," Fox told us. "Our decisions get translated into action much more quickly than they would if we were contracting out all of our production like many in the industry do."
As an example, Fox cited two HanesBrands textile mills in the Dominican Republic and El Salvador that converted to biomass-powered renewable energy. By making eight-figure capital investments in biomass technology at its mills, the company has reduced energy usage by 7 percent since 2019 (toward a 25 percent goal by 2030) and saved money as well.
For Fox, supply chain ownership has also uniquely positioned HanesBrands to respond to the unanticipated challenges of the past two years, specifically around increased costs.
"We believe that owning our supply chain puts us in a very different place when it comes to considering sustainability," he said. "There are initiatives that may cost us more money in material inputs, such as our sustainable cotton program and recycled polyester goals. But because we own so much of the production, we are able to consider those investments because we have the opportunity to capture savings generated from energy and packaging reductions. That said, increasing costs are a challenge for us, as they are for the entire industry."
Improving lives through Hanes Community Schools
Another difference between HanesBrands and many other apparel companies is that the company's employees, who it calls associates — rather than contractors — are the ones actually making most of the products. "We have 50,000 manufacturing-level employees," Fox said. "These are our people and our communities. We are living in the same neighborhoods, sending our kids to the same schools."
HanesBrands has pledged to contribute to improving the lives of 10 million people through both employee initiatives and philanthropic efforts by 2030. And the company says it has reached 1.4 million people in the first year since launching the 2030 Goals.
The Hanes Community Schools project — currently operating in El Salvador, Dominican Republic and Honduras — is one such example of this employee-neighborhood connection. In 2009, HanesBrands joined with the nonprofit Glasswing International to develop after-school programs to engage schoolchildren in constructive, educational activities.
Many schools in Latin America split days into two sessions to accommodate more students. As a result, children have mornings or afternoons outside structured, supervised learning environments. "Activities in this program range from robotics to glee clubs, English lessons to arts and crafts. In all, there are over a dozen programs available to the students," Fox said. Over the past 13 years, the Hanes Community Schools project has connected more than 8,000 youth with approximately 3,000 Hanes employee volunteers who act as teachers and mentors.
Most of HanesBrands' community development work, including the Hanes Community Schools project, has been funded through the company's Green for Good program, which tackles several of its sustainability ambitions at once.
"With the Green for Good program, we take the leftover materials from our production floors and sell them to recyclers, diverting waste from landfills and generating funds we can then reinvest in the community," Fox said. Literally one aspect of our sustainability goals — waste reduction — is being used to fund another part, our community development initiatives."
Lessons learned and looking ahead
Hanes has accomplished a lot in the decades it has focused on sustainability, but there is much more to do — and hitting those 2030 goals will not be easy. "It shouldn't be," Fox told us. "We set them aggressively for a reason — to push ourselves to achieve more than we think is possible."
One consistent challenge for both HanesBrands and others in the industry is developing sustainable solutions for packaging. HanesBrands in particular is looking to eliminate single-use plastics in all product packaging by 2025, but getting there will require solutions the industry doesn't necessarily have yet.
For example, HanesBrands currently packages all of its products for brick and mortar shipment as a default, when many of these products will ultimately be shipped for e-commerce. "This means that if a consumer orders a bra online, they receive it on a hanger because that same bra might have been shipped to a store," Fox explained. "This creates waste that can be eliminated, but we as an industry have not come up with a workaround to many of these problems yet. We need figure out how to use less, save money, and reduce and eliminate plastics. This issue is bigger than our company, and we are in the process of setting up collaborations and partnerships with major companies in the retail space to mine for packaging solutions."
Similarly, the road to sourcing 100 percent recycled polyester and other sustainable materials is also dependent on factors that stretch beyond any one company. "One of the challenges in the sustainable materials space is the reality that there is more demand than there is supply right now — for example, with recycled polyester," Fox said. "This is having an impact on availability and on cost. And as much as we want to fix these issues quickly, there are market issues we're managing."
Overall, although it's not always simple, pushing beyond what is easily achievable is what society requires — and increasingly what stakeholders expect. And for HanesBrands, "we believe this is the spirit that will drive real change and make a real difference," Fox said.
This article series is sponsored by HanesBrands and produced by the TriplePundit editorial team.
Image courtesy of HanesBrands