HACR Releases Results of 2021 Corporate Inclusion Index
The survey captures Hispanic DE&I in the areas of employment, procurement, philanthropy, and governance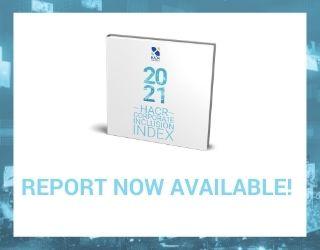 WASHINGTON, September 14, 2021 /3BL Media/ - Hispanic inclusion in Corporate America stalled or reversed course during 2020, according to the 2021 HACR Corporate Inclusion Index (CII) released today. The report, themed "Hispanic Diversity, Equity, and Inclusion During Crisis," is the result of research conducted over the course of the past year using data and survey responses from 92 participating corporations, the majority of which are Fortune 500 companies. The number of companies participating in the HACR CII increased by 32 percent over the prior year.
The survey has been the source for comprehensive reporting on Corporate America's Hispanic inclusion efforts since 2009. The 2021 HACR CII examined Hispanic corporate inclusion practices in the context of a year that presented a global pandemic, economic downturn, and civil protests against social injustice.
"While the data shows an unfortunate regression in Hispanic inclusion efforts and outcomes during 2020, I'm encouraged by the number of first-time participants who expressed interest in evaluating the implications of the year's events on their inclusion initiatives," said Cid Wilson, president and CEO at HACR. "The significant increase in participation shows a willingness on the part of corporations to look inward and reflect upon what needs to be done to build resilient, adaptable diversity, equity, and inclusion practices."
Conducted by the HACR Research Institute (HRI), the research branch of the Hispanic Association on Corporate Responsibility, the study showed decreased Hispanic inclusion across all but one of four focus areas: employment, procurement, philanthropy, and governance in the 2021 survey. Procurement, which measures supplier diversity, saw a slight improvement—though Hispanic-owned businesses remained significantly underrepresented at less than one percent of suppliers.
To explore all 2021 findings, download the report and read the blog on this year's theme.
###
Founded in 1986, the Hispanic Association on Corporate Responsibility (HACR) is the nation's leading corporate advocacy organization, representing 14 national Hispanic organizations in the United States and Puerto Rico. Its mission is to advance the inclusion of Hispanics in Corporate America in the areas of Employment, Procurement, Philanthropy, and Governance. Through our corporate leadership advancement programs, best-practice conferences, research initiatives, and public engagements, HACR is illuminating The Power of Hispanic Inclusion™ throughout Corporate America.