GRI: 20 Years of Driving Global Change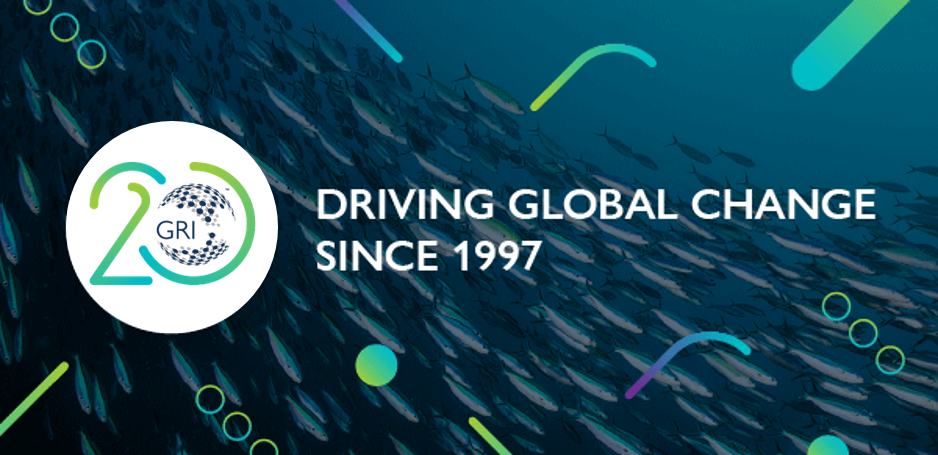 AMSTERDAM, September 25, 2017 /3BL Media/ - Today, the Global Reporting Initiative (GRI) marks its 20th anniversary and charts a refreshed course to help even more businesses use sustainability reporting to create the conditions for sustainable development. Thousands of organizations in more than 100 countries already use the GRI reporting framework to disclose non-financial information to their stakeholders and manage their impacts on the economy, the environment and society. GRI plans to build on this success, leveraging its global multi-stakeholder network to drive the evolution of sustainability reporting. To do this, GRI will focus on improving the quality of sustainability reporting, providing preliminary reporting guidance on sustainability topics that are new to the corporate reporting field, increasing reporting among small and medium-sized enterprises and promoting harmonization in the corporate reporting landscape.
"The first 20 years of GRI have been a phenomenal success, but the practice of sustainability reporting needs to evolve. The point of sustainability reporting is for companies to increase transparency around critical topics that stand in the way of progress towards a sustainable and inclusive global economy," said Tim Mohin, Chief Executive, GRI. "To achieve this goal, we need far more organizations to disclose information on their sustainability impacts, and we need them to make their reporting more concise, consistent, current, comparable and also forward-looking. GRI is the global leader in sustainability disclosure and we see it as our responsibility to mobilize this transformation." 
The GRI Sustainability Reporting Standards (GRI Standards) are the most widely used standards for sustainability reporting. They help companies identify and disclose their impact on issues such as climate change, human rights, inequality, governance, as well as social well-being. The practice of disclosing sustainability information leads to increased transparency, which paves the way for decisions that support sustainable and inclusive global economic growth. Through sustainability reporting, companies can contribute to building a better world, while reaping the benefits of more efficient use of resources, improved reputation, enhanced brand loyalty and stronger stakeholder relations. Organizations can also turn to GRI to comply with the emerging global sustainability regulations. 
"Since inception, GRI has been much more than a reporting framework. Its founders envisioned an initiative that would catalyze a corporate accountability movement in service to the 21st century global sustainability agenda. In the ensuing two decades, GRI helped redefine how companies see themselves and how investors, civil society, government and other stakeholders see companies," added GRI co-founder Allen White. "Rigorous, comprehensive sustainability disclosure rapidly shifted from extraordinary, to exceptional, to expected practice among thousands of companies across all continents. In an interdependent world roiled by ecological, social and geopolitical crises, GRI stands as an exemplar of how collaboration, science and perseverance can contribute to more just, prosperous and resilient future."
About GRI
GRI is an independent international organization that has pioneered sustainability reporting since 1997. GRI helps businesses and governments worldwide understand and communicate their impact on critical sustainability issues such as climate change, human rights, governance and social well-being. This enables real action to create social, environmental and economic benefits for everyone. The GRI Sustainability Reporting Standards are developed with true multi-stakeholder contributions and rooted in the public interest.
Press contact
Davion Ford
GRI Senior Communications Manager
Tel: +31 614 6211 19
Email: ford@globalreporting.org