GreenBiz Group Announces Major New Conference on Circular Economy
Circularity 19 to focus on trillion-dollar markets for products and services that eliminate waste and utilize renewable resources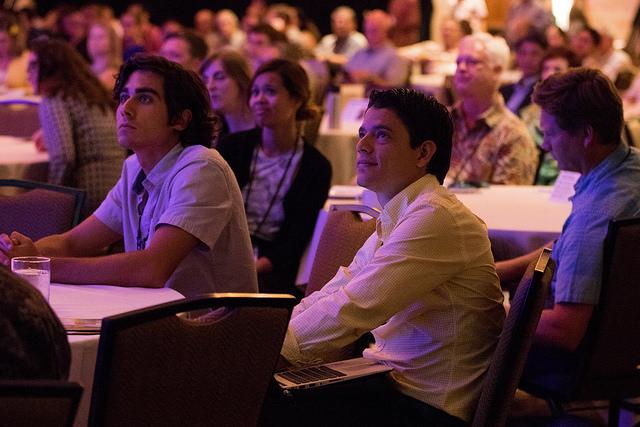 OAKLAND, Calif., November 12, 2018 /3BL Media/ — GreenBiz Group today announced the launch of a new event, Circularity, a three-day conference focusing on how to seize and accelerate the growing opportunities in the circular economy. The premiere event, Circularity 19, will be held June 18-20, 2019, in Minneapolis, Minnesota.
Circularity 19 will bring together corporate executives working in product design, manufacturing, marketing, supply chain, distribution and logistics and other functions, as well as entrepreneurs, nonprofits and trade associations, investors, public agencies and policy experts. The event is modeled after the high-caliber speakers, sessions and experiences that are hallmarks of the annual GreenBiz and VERGE conferences.
The breadth of the audience reflects the massive business opportunities presented by the circular economy — $4.5 trillion in global annual economic growth by 2030, according to Accenture. The circular economy stands to disrupt numerous sectors, including chemicals, construction, consumer products, electronics, energy, food and beverage, manufacturing, retail, transportation, waste management and the extraction and use of natural resources, including from timber and mining.
"The circular economy isn't just another sustainability framework," explains GreenBiz Group chairman and executive editor Joel Makower. "It is a radically different way of doing business. It requires a company to engage its entire value chain, even its competitors. It is transformational, not just transactional; disruptive, not incremental. It is truly systemic in nature."
Circularity 19 will feature more than 80 speakers in more than 100 plenary sessions, breakouts and hands-on tutorials and design charrettes across six tracks: Business Strategy & Innovation, Circular Cities, Design & Materials, Logistics & Infrastructure, Next-Gen Packaging and Standards & Metrics.
The event will be supported by many of the leading organizations around the world focusing on the circular economy. Among the confirmed partners for Circularity 19 are:
Principal Partner
Ellen MacArthur Foundation
Community Partners
Biomimicry Institute
BSR
C&A Foundation
Carbon 180
Closed Loop Partners
Cradle-to-Cradle Product Innovation Institute
Institute on the Environment — University of Minnesota
Minnesota Sustainable Growth Coalition
Second Muse
Sustainable Packaging Coalition
U.S. Chamber of Commerce Foundation
World Business Council for Sustainable Development
For more information about the event, including opportunities for speakers and sponsors, visit the Circularity 19 website.
ABOUT GREENBIZ GROUP
GreenBiz Group is the leading media and events company at the intersection of business, sustainability and innovation. We view climate change and other global environmental challenges as existential threats to business and society, as well as significant opportunities. We help our audiences — large and small companies, utilities, government agencies and others — navigate the emerging technologies, business practices, policies and societal expectations they need to know to succeed. We achieve this through media, events, research and a membership network of corporate sustainability professionals. www.greenbiz.com