Going Beyond: Lessons Learned in Dow's Game-changing Carbon Partnerships
By Mary Draves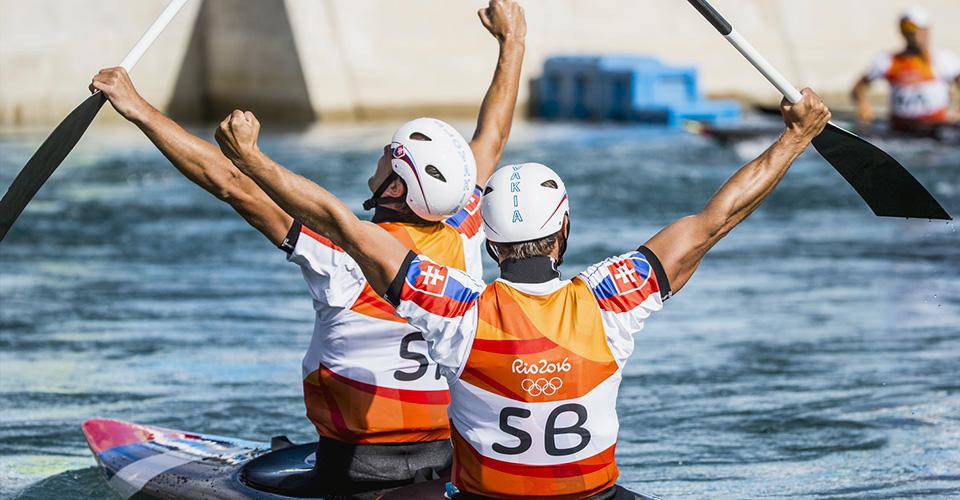 Dow & IOC Carbon Mitigation Partnership
Most of us won't ever land a triple-double in gymnastics, like Simon Biles, or sweep the 100 meters, 200 meters and 4×100-meter relay in a single Olympic Games, like Usain Bolt. But these athletes, like so many other Olympic athletes, can inspire us with their desire to go above and beyond.
Recently, we released our 2020 Carbon Partnership Report, which shares learnings from our carbon mitigation partnerships with the International Olympic Committee (IOC) and the Organizing Committees of Rio 2016 and Sochi 2014. The report shares our progress on more than 20 third-party validated carbon mitigation projects across more than 12 countries, resulting in the most comprehensive carbon mitigation effort in the history of the Olympic Games.
Just as the athletes of the Olympic Games push beyond what they thought was possible, these game-changing partnerships have inspired carbon mitigation projects that go beyond business as usual. Using sports as a catalyst, our projects have encouraged the adoption of low-carbon technologies and practices across industry value chains that include packaging, the built environment, manufacturing and agriculture. Beyond mitigating the carbon footprint of the IOC, Rio 2016 and Sochi 2014, many of these projects continue to provide long-lasting climate benefits in the regions where they've been implemented.
Winning results and lessons learned
Success in the sports world is often measured by data. Collectively, Dow's Olympic-focused carbon programs have delivered verified greenhouse gas emission reductions of more than 5.1 million tonnes of CO2 equivalent. These reductions compare to the carbon dioxide sequestered by over 84 million tree seedlings grown over 10 years. But behind the numbers are the hard work and learnings that build success.
Here's a look at some of the lessons learned from our nearly decade of work in building these game-changing carbon partnerships.
Lesson: Set clear goals
Each of our partnerships set clear targets and roles for each partner. A partnership that merges sports and science to catalyze action on climate change might seem unlikely at first, but Dow and the IOC each play valuable and distinct roles. As a global material science company, Dow was able to implement together with customers a range of lower-carbon solutions across many different sectors, then work with third-party verifiers to ensure our partnerships' mitigation targets were being met. The Olympic brand helped drive behavior change. It helped engage both our customers and project partners.
Lesson: View setbacks as an opportunity for growth
For each partnership, we developed a portfolio of projects that were aligned to the decarbonization needs in the specific geography and supported our partner's sustainability strategy. After project implementation, we gathered all appropriate evidence and resulting environmental impacts for monitoring reports and conducted third-party verifications of GHG emission reductions. Not every project delivered emission reductions. In some case, the project activities could only be partially accomplished. In others, the actual carbon benefits seemed too limited to invest in verification. However, we viewed a certain failure rate as not only something to be expected but as a healthy sign that we were challenging the status quo and pushing for innovation.
Lesson: It takes teamwork
To strengthen our global response to climate change, collaboration must be a part of climate action. Our partnerships embraced the entire value chain. By sharing knowledge, and by working to understand the challenges and constraints to adopting lower-carbon solutions, we can better tailor solutions that deliver long-term climate benefits and can be scaled in other places. For example, our High-Performance Building Initiative has brought together leading developers, construction companies, engineers and green building initiatives to highlight building projects that go far beyond the baseline construction practices and recognize developers and architects that demonstrate vision and action to get to a path of net zero.
Lesson: Build on successes
Our relationship with the IOC started 40 years ago, as a supplier, before becoming a TOP Partner. Our collaboration on climate protection began with the Olympic Winter Games Sochi 2014, then Rio 2016, and in 2017, we became the Official Carbon Partner of the IOC. At each iteration, our partnership has become stronger. We went into our partnerships with the attitude that agility and flexibility were among our most important attributes. Supporting the IOC's engagement with International Sports Federations and National Organization Committees wasn't part of our initial Carbon Partnership agreement, but we are proud to be a part of recognizing their efforts to tackle climate change.
We hope our Carbon Partnership Report will inspire new ideas for advancing efforts that lead us to a lower-carbon future and spark dialogue across industries on novel ways to move forward to tackle climate change together.
Mary Draves, Chief Sustainability Officer and Vice President of Environment, Health and Safety