GOEX Corporation Joins Healthcare Plastics Recycling Council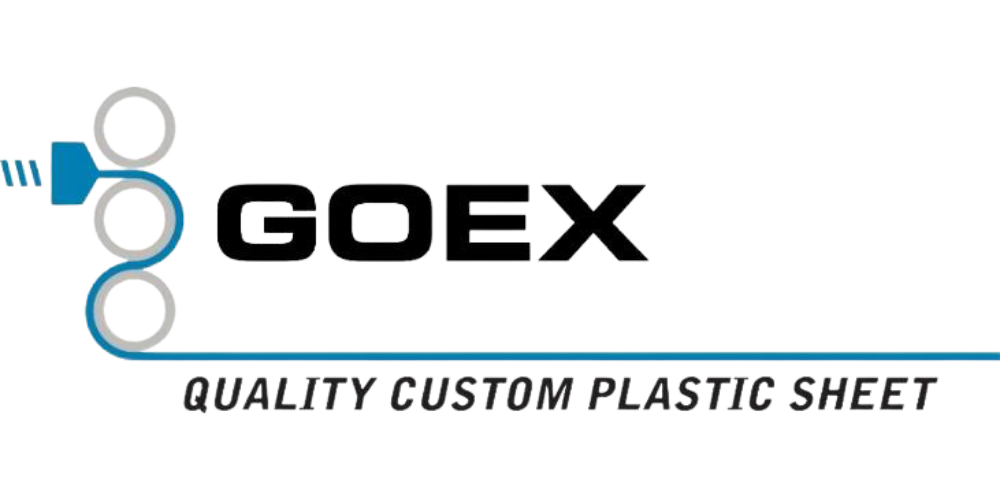 June 15, 2023 /3BL Media/ - The Healthcare Plastics Recycling Council (HPRC) is pleased to announce our newest member, GOEX Corporation. As a third-generation, family-owned and operated company, GOEX is a leading manufacturer of custom plastic sheet and roll stock used in a wide variety of applications in Graphic Arts Printing, Medical Packaging, and Food Packaging industries.
"GOEX's position in the healthcare packaging supply chain, along with their readiness to incorporate advanced recycled material in their manufacturing operations, is well-aligned with HPRC's aspirations for a circular healthcare plastics value chain," said Peylina Chu, Director of HPRC. "We are thrilled to welcome GOEX as a member and look forward to collaborating with them on current and future HPRC initiatives."
In alignment with HPRC, GOEX believes in a multi-solution approach to sustainability and that advanced recycling will work alongside mechanical recycling to increase recycling rates and bring great value to the plastics industry. Additionally, GOEX has proactively certified both of its manufacturing sites to ISCC standards, which will allow them to manufacture advanced recycled products, utilizing the mass balance approach.
"At GOEX, our operating philosophy is built on the principles of quality, innovation, and sustainability," shared Amanda Cunningham, Director of Sales at GOEX. "Our mission is to consistently produce high-quality products while promoting the circular economy and improving the social, environmental, and economic well-being of our employees, stakeholders, and community. We look forward to collaborating with and learning from fellow HPRC members to further this mission."
HPRC is currently engaged in multiple initiatives aimed at enabling the recycling and circularity of healthcare plastics, including research into advanced recycling technologies to recycle mixed-stream healthcare plastics; a study of reverse logistics processes for collecting, segregating, and preparing healthcare plastic waste for transport; and design guidance to improve the recyclability of medical packaging and products. 
About HPRC 
HPRC is a private technical coalition of industry peers across healthcare, recycling, and waste management industries seeking to improve the recyclability of plastic products within healthcare. Made up of brand-leading and globally recognized members, HPRC explores ways to enhance the economics, efficiency, and ultimately the quality and quantity of healthcare plastics collected for recycling. HPRC is active across the United States and Europe working with key stakeholders, identifying opportunities for collaboration, and participating in industry events and forums. For more information, visit www.hprc.org and follow HPRC on LinkedIn.
About GOEX 
GOEX Corporation is the industry leader in extruding quality custom rigid plastic sheet and roll stock products. GOEX maintains ISO 9001:2015, FSSC22000, and IMS certified QMS in both Janesville, WI and Cedar City, UT that provide customers with quality extruded plastic products specifically designed to meet the demands of their particular marketplace. To learn more contact Jay Jensen, V.P. Sales and Marketing at (608)373-7426 or visit www.goex.com.