GoDaddy Celebrates Wins in Two Categories at Ragan's 2022 CSR Awards
GoDaddy Celebrates Wins in Two Categories at Ragan's 2022 CSR Awards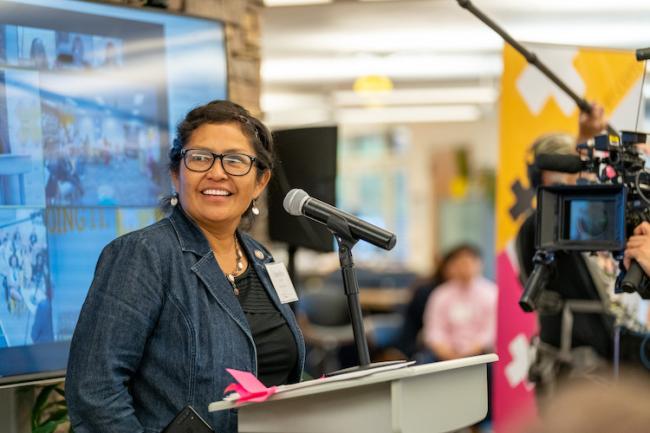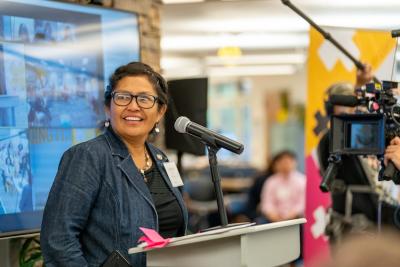 Friday, July 29, 2022 - 10:00am
GoDaddy is proud to announce that it won in two different categories at Ragan's 2022 CSR Awards. The honors are:
Empower by GoDaddy for Corporate-Community or Nonprofit Partnership. This social impact category recognizes a strategic partnership between two organizations that aims to help the local community.

GoDaddy: Made in America for Video or Visual Design. This category recognizes how organizations use video or visuals to inspire and tell stories around a specific issue.
The Ragan 2022 CSR Awards highlighted the best teams, communicators and campaigns across industries, honoring winners whose CSR & ESG efforts advocated for causes instrumental to their organization's purpose, sparked brand activism, provided disaster and pandemic relief, promoted environmental stewardship, and much more.
GoDaddy's mission is to empower entrepreneurs everywhere, but it understands that access to opportunity isn't possible for all entrepreneurs.
GoDaddy created the Empower by GoDaddy program for this reason: to equip entrepreneurs in underserved communities with the training and resources necessary to start and grow their own successful business. Empower partners with local non-profits around the world, such as the Better Business Bureau (BBB) serving the Pacific Southwest, to support entrepreneurs at a local level start and scale their businesses. As an extension, Made in America is a short documentary series developed as another vehicle to showcase the stories, challenges and triumphs of local business owners.
"In everything we do, we aim to put small business owners at the forefront, so this win is equally a win for the entrepreneurs we serve everyday just as it is for GoDaddy," said Stacy Cline, senior director of Corporate Sustainability at GoDaddy. "We are eager to continue uplifting small businesses and their local communities, whether through our Empower by GoDaddy program or brand initiatives like Made in America. This recognition by the Ragan CSR Awards is a testament to our relentless advocacy for inclusive entrepreneurship and we are grateful for the honor."
To view all of Ragan's 2022 CSR Awards winners, visit:
https://www.ragan.com/ragan-celebrates-2022-csr-awards-see-full-list-of-winners/
To learn more about Empower by GoDaddy, visit:
https://www.godaddy.com/godaddy-for-good/empower
To learn more about Made in America, visit:
https://www.godaddy.com/made-in-america
About GoDaddy
GoDaddy is empowering everyday entrepreneurs around the world by providing all of the help and tools to succeed online and in-person. GoDaddy is the place people come to name their idea, build a professional website, attract customers, sell their products and services, and manage their work. Our mission is to give our customers the tools, insights and the people to transform their ideas and personal initiative into success. To learn more about the company, visit www.GoDaddy.com.