Get Your Hands Dirty to Make a Difference!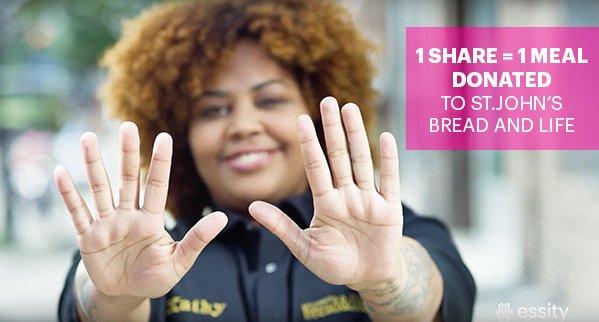 Global Handwashing Day 2017 is Sunday, October 15th. Our theme is "Get your hands dirty for hand hygiene".
Getting your hands dirty means you're not afraid to get involved. It demonstrates a commitment to a goal and is a sign of character. In order to make strides towards a better future, we need to dig in and work hard, and Essity is celebrating the people who do so on Global Handwashing Day and every day.
We invite you to watch our Global Handwashing Day video below and share it with your friends. For every share of the You Tube video we will donate 1 meal to St Johns Bread & Life (up to 10,000 meals until end of 2017).