Gender Shouldn't Be A Barrier To Your Tech Career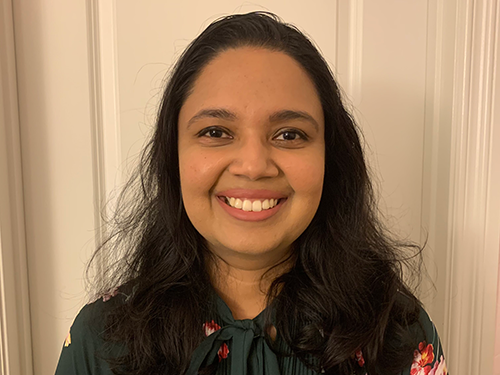 Sangeeta Ghangam Manepalli is a Platform Architect in the Intel Client Computing Group (CCG), where she leads user experience-driven solution innovation for the Athena usages in client platforms. Her typical day involves working closely with UX researchers to understand user problems, pathfinding work with SoC engineering execution, and research teams to find the right solutions for user problems. She also works with marketing teams on spec definition, roadmap, and GTM.
Did you always know you wanted to work in technology? How did you decide to go into engineering?
I always enjoyed puzzles and problem solving, so I knew I wanted to work in technology. Growing up in India, most kids had two options – become a doctor or engineer; I already knew which one I would choose.
Many women in the tech industry feel that their gender has affected how they are perceived or treated. Have you also felt this, and how did you handle it?
I focus on the problem at hand. I view myself first and foremost as an engineer. If I know how to solve a problem or I feel I can figure out how to solve it, I will not hesitate to take on the responsibility. I haven't seen or perceived any difference due to my gender, but that could also be because I do not view things with a gender mindset.
What do you think is the best part of being a woman in the tech industry?
Given the innovations in technology in the last decade, it is exciting to be a part of it! Imagine getting through covid without all the zoom and streaming we have become used to!!
Do you notice a lack of women in technology? If so, why do you think that's the case?
I think most women hesitate to get themselves into what can be perceived as cut-throat competition in technology. Women are expected to play other roles outside of work with equal energy and confidence. Many feel that a high-pressure job in technology will keep them from their other duties.
Many women in the tech industry consider themselves introverts. Are you an introvert, and if so, what is the most difficult thing about being an introvert in the tech industry? How did you overcome it?
I wouldn't call myself an introvert. I am comfortable making a conversation in a room full of strangers. However, I feel I learn and do my best when I listen to others and then talk when needed, so I may be perceived as an introvert at times.
Is there a female technologist you admire who has influenced your career journey and choices?
Kalpana Chawla was my role model growing up. At Intel, early on, Peggy Irelan motivated me to pursue the technical leadership path.
What advice would you give to a woman considering a career in the tech industry? What do you wish you had known?
You do not have to feel like you need to work more than your peers or are at a disadvantage due to your gender. Believe in yourself!
Tell us about your recent patent and the impact your patent may have.
My recently granted patent is around synchronizing content rendering across screens connected to different Intel systems (e.g., the NUC). This will provide a bigger canvas like the ones we see during news broadcasts or in a sports stadium or in Times Square!
Want to learn more about career opportunities at Intel?