The Future of Media: Paramount Hosts Career Day for Reel Works' Student Filmmakers
By: Jules Oringel, Corporate Social Responsibility at Paramount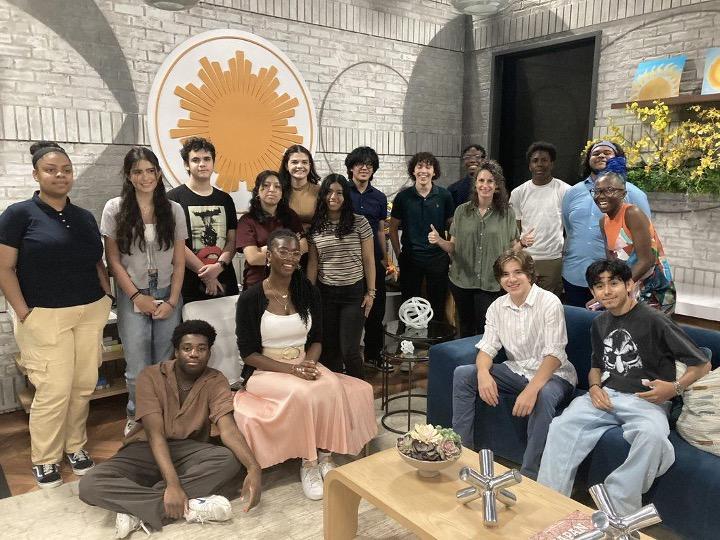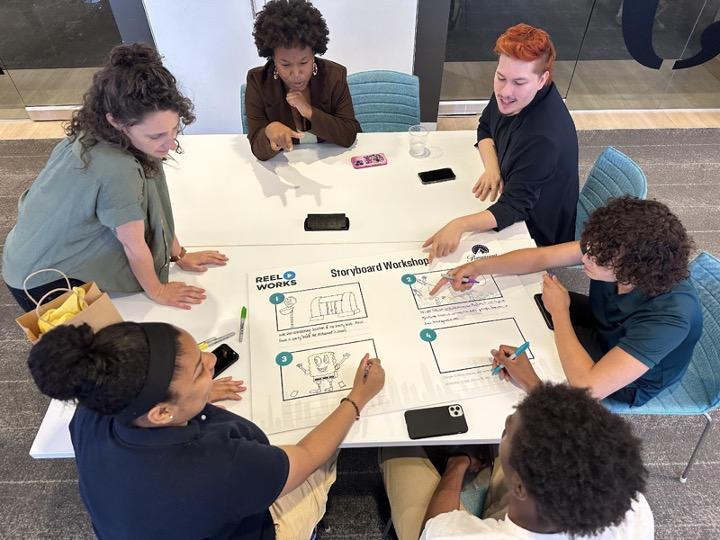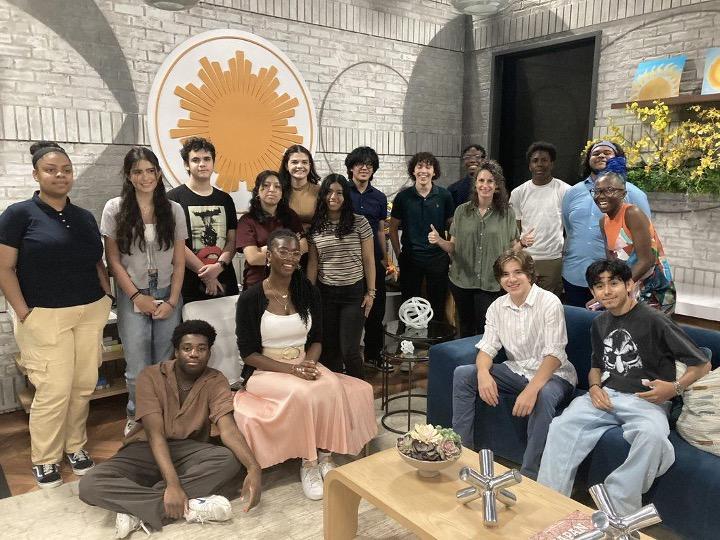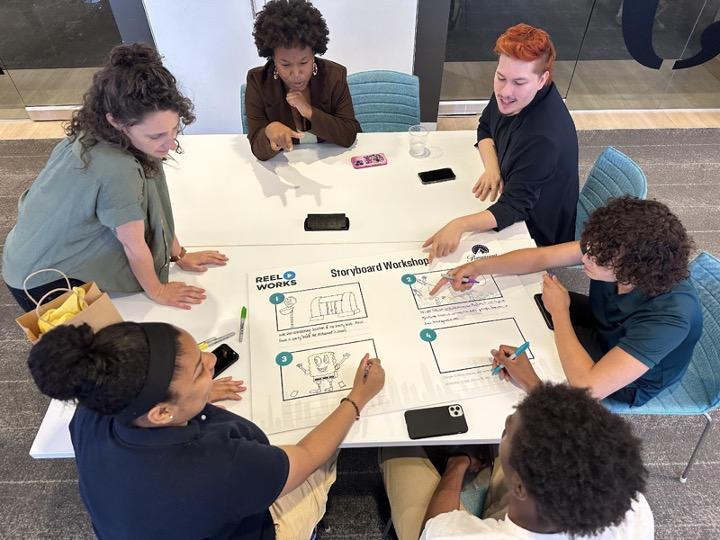 How can I show up as my most authentic self at work? After successfully marketing an Emmy-nominated series, what is your advice for aspiring industry changemakers? Have you ever met Tom Kenny, the voice of SpongeBob SquarePants?
Students asked these questions and more at Paramount Global's second annual Reel Works Career Day. On July 12th, Paramount welcomed sixteen impressive Career Lab students to our headquarters for a full day of personal and professional development. A longtime partner of Paramount, Reel Works mentors, inspires and empowers underserved NYC youth to share their stories through filmmaking - creating a springboard to successful careers in media and beyond. Career Lab is a cross-departmental initiative within Reel Works under their MediaMKRS workforce program, which aims to create a more diverse talent pool across the entertainment industry. Career Lab students explore different careers, build personal networks and learn skills to succeed professionally through sequential, paid internships.
Kim Gallagher, SHOWTIME's VP of Marketing Operations, played an instrumental role in making Career Day a success. She believes this program is a "great opportunity for Paramount to collaborate with Reel Works in exposing high school students to a variety of career paths within the entertainment industry. I was honored to work with the Social Responsibility team, the Paramount+ with SHOWTIME team and the Nickelodeon team to put together a great day of presentations and activities. And it gives us a chance to meet future talent and collaborators!"
SHOWTIME's Yellowjackets Marketing team kicked off the day by presenting their buzzworthy Season 2 campaign. A fan of the show herself, student Emma Page shared "hearing the thought process and intentionality behind the marketing decisions was eye-opening and captivating." While the team presented their inventive, elaborate promotional strategies – like wrapping NYC train cars and collaborating with Alanis Morrisette – they also encouraged students looking to market their own films this summer.
Nickelodeon then joined Reel Works for a candid session about breaking into the media industry. Students appreciated the opportunity to learn about each panelist's daily life, favorite projects and artistic inspiration. When asked about forging a path to Nickelodeon, Production Coordinator Matther Frazier shared that students should feel free to be weirdos. "Embracing my inner weirdo got me to where I'm at in my career, especially in animation. I appreciate that one day they will get to do what I do, and I hope it's in part because they allowed themselves to be weirdos."
Following a lively lunch break, students split into teams for a storyboarding workshop led by Paramount Social Responsibility's Rita Papadogiannis. Alongside volunteers from the SHOWTIME Production team, each group dreamed up a new advertisement for Paramount's brands, often incorporating social and environmental justice themes. Teams presented their storyboards, each with their own unique humor, action and warmth. Reel Works concluded their visit with an exclusive tour of the CBS Mornings and MTV's Fresh Out Live studio. 
Student Olivia Hansen shared that "visiting Paramount was the most surreal experience," full of "fun and fascinating stories." Fellow participant Kyle Webster agreed, saying he will remember Career Day "when running an entertainment conglomerate of my own" one day. 
Ultimately, Paramount Global is proud to support the next generation of storytellers through unparalleled access to leaders in entertainment and media. We know these students' creativity and curiosity will carry them far in their careers.