Fresh Start Supports CARE Complex's Mission to Help Homeless Build New Lives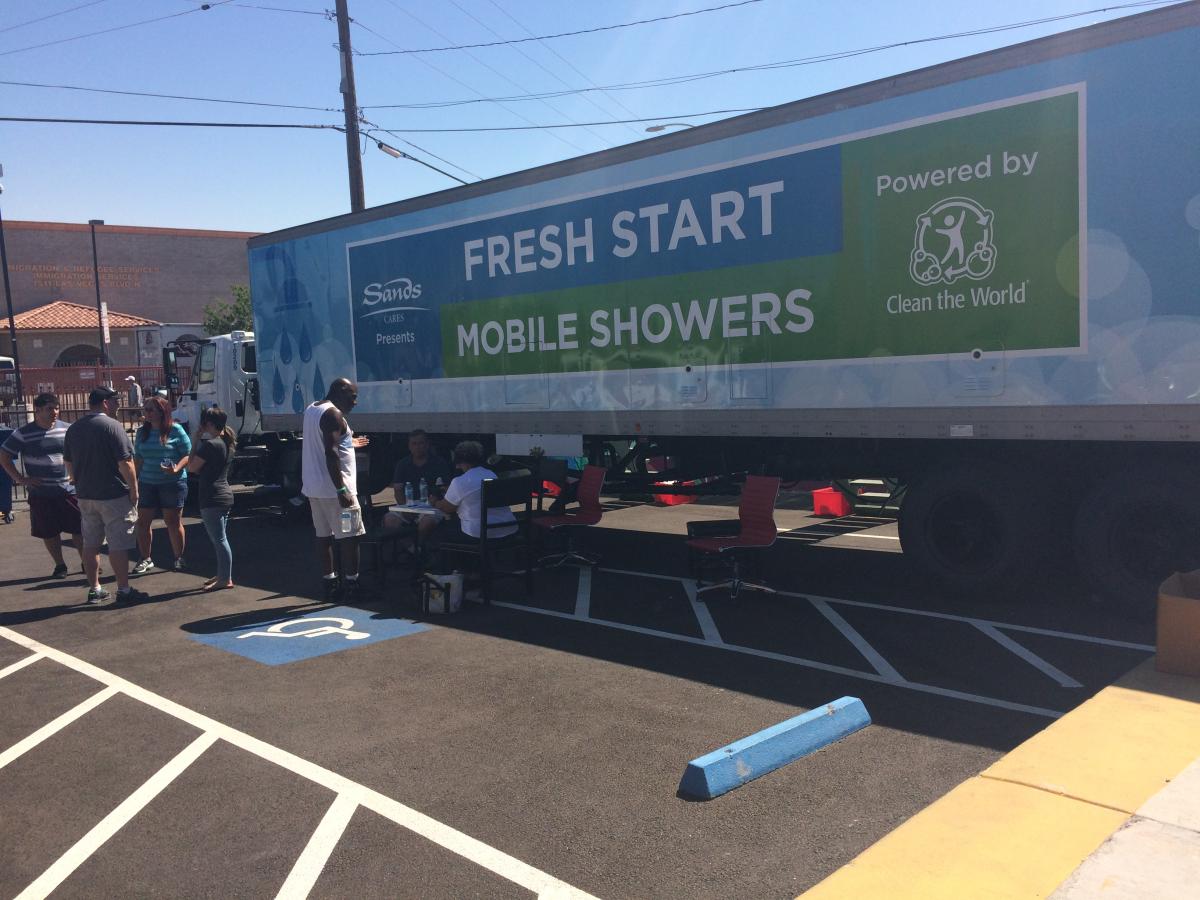 As featured on the official Las Vegas Sands Blog | Sands Confidential
One of Las Vegas Sands' community partners in bringing Fresh Start Mobile Showers to people in need is CARE Complex.  Dedicated to the elimination of homelessness in downtown Las Vegas, CARE Complex works to help clients achieve self-reliance and successfully transition out of homelessness.
The organization offers clients a wide array of services to help them overcome homelessness, including resume building and job sourcing, clothing services (including for employment interviews) and internet access.  At the same time, CARE Complex also provides resources and services to meet their clients' most immediate and pressing needs, including overnight locker storage, water bottle fill-ups, hygiene packages, and more recently a free medical clinic.
Fresh Start joins CARE Complex on Tuesdays, where in just three visits we've been able to help 80 people receive a shower and hygiene support!  Working with partners such as CARE Complex for Fresh Start Mobile Showers means that clients have access to a broad range of support.
Read the latest from Las Vegas Sands via Sands Confidential