Fifth Third Employees Tackle Food Insecurity in North Carolina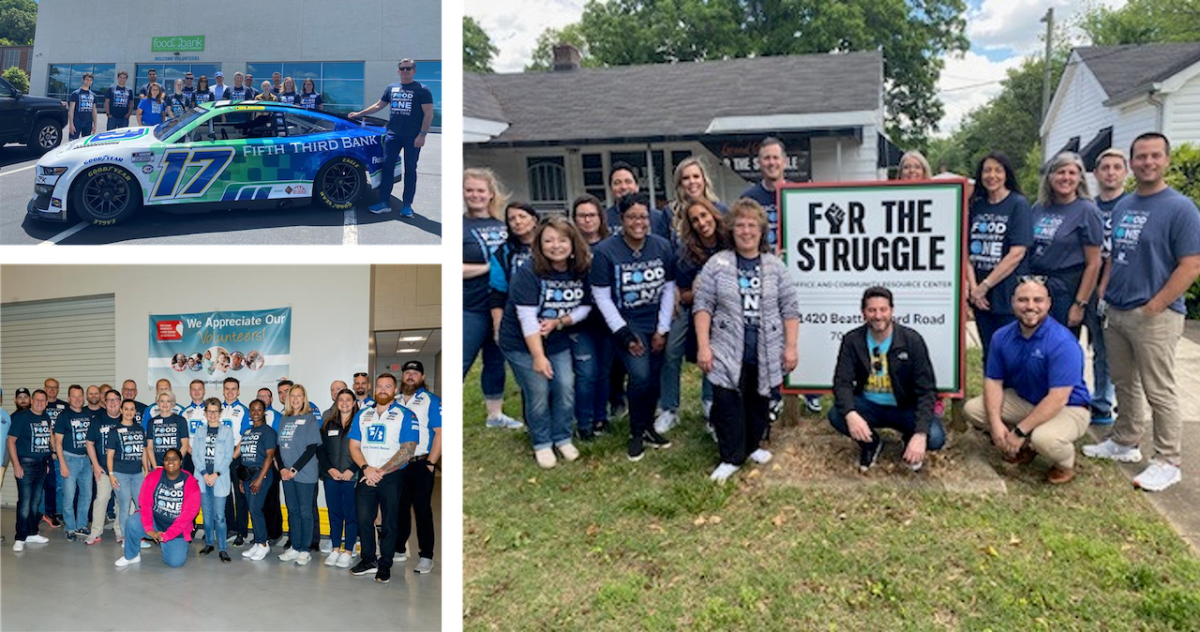 Fifth Third Bank employees in the Carolinas region rolled up their sleeves during the month of May as part of the Bank's efforts to tackle food insecurity one community at a time. With a goal to provide 10 million meals for members of the communities served by Fifth Third during May—and kicking off on the Bank's special holiday, Fifth Third Day (May 3)—employees volunteered at several charitable organizations to serve those in need.
Fifth Third team members volunteered at the Food Bank of Central and Eastern North Carolina. They also did meal prep for seniors at For the Struggle in Charlotte and packed backpacks for kids in need at Second Harvest, also in Charlotte.
The Bank has recognized 5/3 on the calendar as Fifth Third Day since 1991, and since 2012 the Bank and its employees have worked toward a common goal to fight hunger. Click here for more information about Fifth Third Bank's efforts to fight against hunger during the month of May.