Fifth Third Employees Make a Difference in Fight Against Hunger in Central Ohio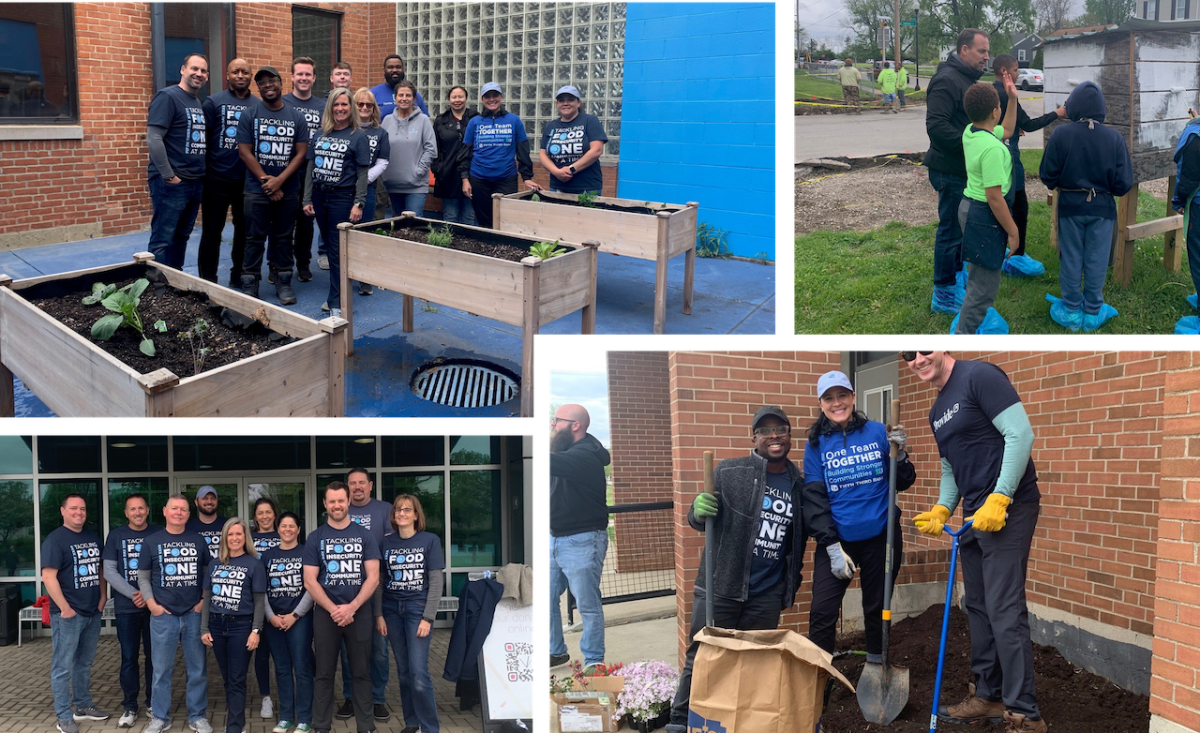 On Fifth Third Day, May 3 or 5/3 on the calendar, and throughout the month of May, Fifth Third Bank employees deploy into the communities they serve to provide 10 million meals across the Company's retail footprint. With a theme of tackling food insecurity one community a time, employees in Central Ohio volunteered at the Mid-Ohio Food Collective and with Local Matters at Beatty Elementary School and Beatty Community Center in the Columbus area.
Pictured at top left are (from left to right): Chris Bryant, Ryen Stewart, Sheldon Johnson, John Popper, Dakota Johnson Elizabeth Boyuk, Kate Logsdon, Gretchen Kiefer, J'Shon Johnson, Robyn Judge, Stephanie Aguila, and Tiffany Smith who helped weed and plant flowers, vegetables and herbs. The herbs and vegetables were planted in raised garden bed structures that Fifth Third donated and helped build during last year's Fifth Third Day.
At bottom left, Jeremy Little, George Leugers, Brandon Cowan, Elizabeth Boyuk, Nicole McCourt, Jessie Beck, Darren O'Shea, PJ Parsons, and Kim Rice who worked in the pantry at Mid-Ohio Food Collective and filled 344 food carts.
At the top right, Fifth Third's Chris Bryant helps Beatty Elementary School students paint their new neighborhood Blessing Box, where people can place donated items for those who need a boost or helping hand.
Finally, at bottom right, Sheldon Johnson and Stephanie Aguila prep community gardens at Beatty Community Center, where the fruits of last year's Fifth Third Day labor have generated 25 pounds of produce which allowed Local Matters to feed 400 families in our Empowering Black Futures neighborhood.
The Bank has recognized 5/3 on the calendar as Fifth Third Day since 1991, and since 2012 the Bank and its employees have worked toward a common goal to fight hunger. Click here for more information about Fifth Third Bank's efforts to fight against hunger during the month of May.