Fifth Third CSO Named to Sustainability Top 100 Leaders List for 2022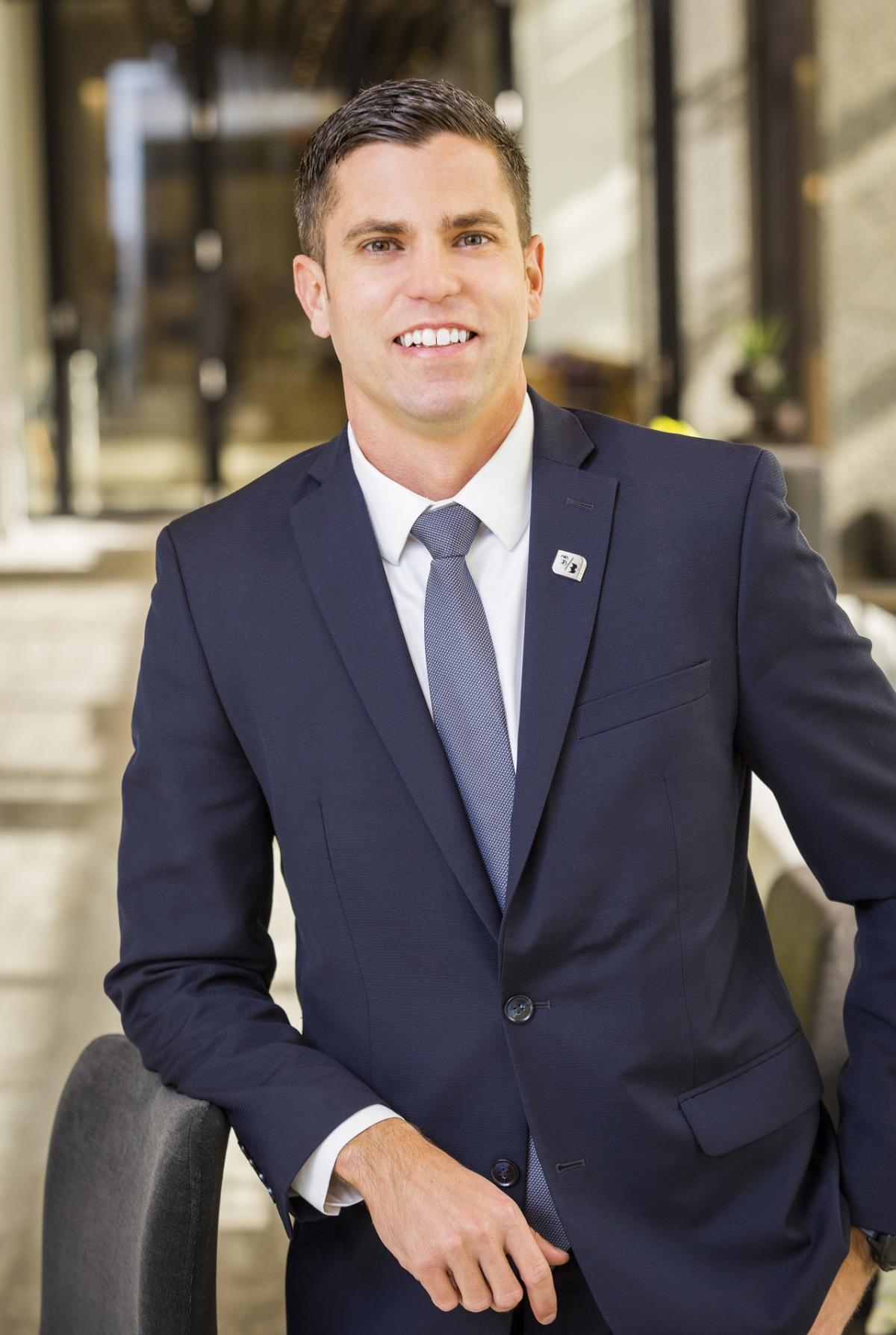 CINCINNATI, November 1, 2022 /3BL Media/ - Fifth Third Bank, National Association today announced that its chief sustainability officer, Mike Faillo, has been named to the Sustainability Top 100 Leaders list for 2022 published in the October issue of Sustainability Magazine.
Fifth Third Chief Corporate Responsibility Officer Kala Gibson said, "This recognition is a testament to the Bank's commitment to building sustainable and inclusive communities and to providing long-term value to all of our stakeholders. Mike's leadership has been second-to-none in elevating sustainability at Fifth Third and engaging our entire team in improving lives and meeting the country's biggest challenges head-on."
In the October 2022 issue of Sustainability Magazine, Chief Content Officer Scott Birch said, "the top 100 featured…are the tip of the iceberg, and each have extraordinary stories to tell about how they innovated, disrupted and delivered in the sustainability sector across the world."
With Faillo's leadership, Fifth Third Bank evolved from its legacy of philanthropic community support to a strategic and holistic sustainability program organized under the corporate responsibility office. Faillo produced the Bank's first environmental, social and governance report for the year 2019, the first to align the Bank's progress against industry-recognized reporting standards.
Since that time, the Bank has defined five Board-approved sustainability priorities: addressing climate change, promoting inclusion and diversity, delivering on our commitment to employees, keeping the customer at the center and strengthening our communities.
Recent strides against these priorities include:
A $100 billion environmental and social finance target and new operational sustainability goals to be achieved through 2030 as well as new residential operational sustainability products and services for consumers through Fifth Third's acquisition of Dividend Finance. Fifth Third has been carbon neutral in its operations since 2020.
Delivering $1.3 billion in the first year of the Company's $2.8 billion Accelerating Racial Equality, Equity and Inclusion initiative, delivering $88 million in diverse supplier spend in 2021, and reporting progress against the Bank's bold inclusion and diversity goals, including achieving 99% pay equity for women and persons of color.
Raising the minimum wage to $20 per hour as of April 2022, delivering 39 hours of training per full-time employee in 2021, and activating engaged business resource groups, including a new sustainability BRG.
Providing one million households with the innovative Fifth Third Momentum® Banking product, conducting 13 million customer outreach calls in 2021 and offering features such as Early Pay and Extra Time® to help customers avoid overdraft fees.
Delivering $40.6 million in philanthropic support to our communities in 2021 and executing the Bank's $180 million Empowering Black Futures Neighborhood Investment Program. In October 2022, the Fifth Third Foundation made a $500,000 donation to support relief and recovery efforts after Hurricane Ian made landfall in the US.
Fifth Third Bank is a recognized sustainability leader in the industry and recently received the highest score among peers in the S&P Global Corporate Sustainability Assessment for the second year in a row. The Bank was recognized by the Ethisphere Institute as among the World's Most Ethical Companies in 2022, 2021 and 2019. It also was named in Newsweek's list of America's Most Responsible Companies for the last three years. Forbes also named the Bank to its Best Employers for Diversity List in 2022, 2021 and 2019. More about Fifth Third's commitment to sustainability can be found in its 2021 Environmental, Social and Governance Report.
About SustainabilityMag.com
Sustainability Magazine is a digital community for the global sustainability space that connects the world's most sustainable brands and projects and their most senior executives with the latest trends as the sustainability market pivots towards technology and digital transformation.
About Fifth Third
Fifth Third is a bank that's as long on innovation as it is on history. Since 1858, we've been helping individuals, families, businesses and communities grow through smart financial services that improve lives. Our list of firsts is extensive, and it's one that continues to expand as we explore the intersection of tech-driven innovation, dedicated people, and focused community impact. Fifth Third is one of the few U.S.-based banks to have been named among Ethisphere's World's Most Ethical Companies® for several years. With a commitment to taking care of our customers, employees, communities and shareholders, our goal is not only to be the nation's highest performing regional bank, but to be the bank people most value and trust.
Fifth Third Bank, National Association is a federally chartered institution. Fifth Third Bancorp is the indirect parent company of Fifth Third Bank and its common stock is traded on the NASDAQ® Global Select Market under the symbol "FITB." Investor information and press releases can be viewed at www.53.com.
# # #
CONTACTS
Stacie Haas (Media Relations)
513/534-5113 | Stacie.Haas@53.com