Fifth Third Bank to Present at Sustainable Pittsburgh Carbon Reduction Conference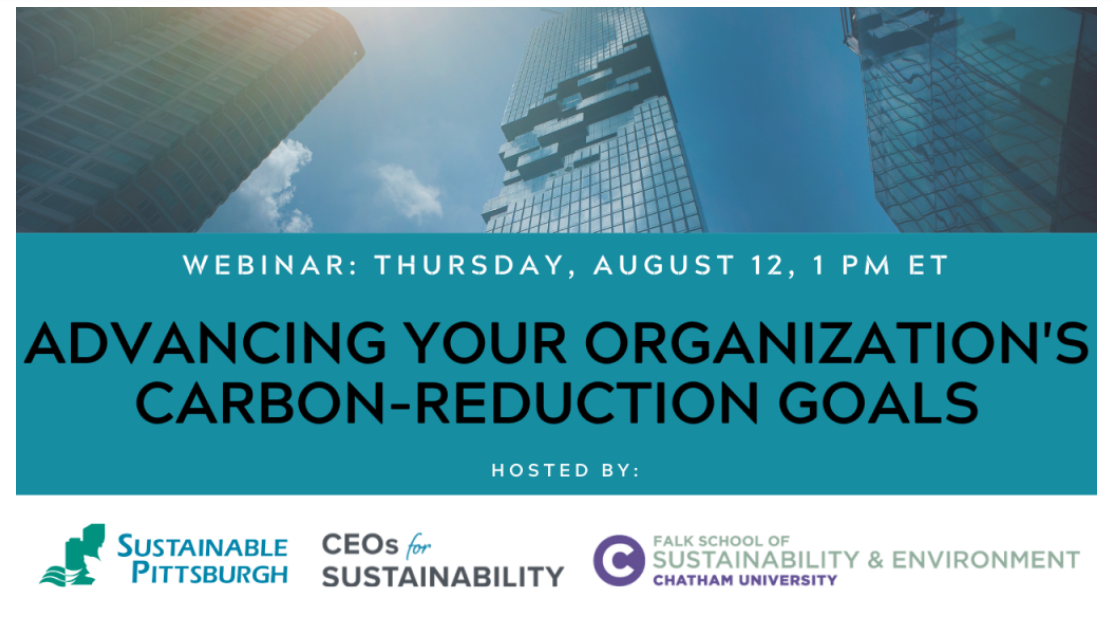 Fifth Third Bank Environmental Sustainability Leader Jeremy Faust will be presenting at Sustainable Pittsburgh's "Advancing Your Organization's Carbon-Reduction Goals" webinar on Thursday, August 12 at 1 p.m. ET. The webinar is being hosted by Sustainable Pittsburgh, CEOs for Sustainability and the Falk School of Sustainability and Environment at Chatham University. 
Corporate sustainability leaders will describe how their organizations are applying innovation to meet aggressive carbon-emissions-reduction commitments — while gaining a competitive advantage. Then a panel of expert consultants will tackle your thorniest questions. Submit them when you register for this virtual event. It's sure to be a lively, informative discussion.
Featured Speakers:
How Businesses Are Delivering on Ambitious Goals
Jeremy Faust, Environmental Sustainability Leader, Fifth Third Bank
Karen Lynn, Vice President Corporate EHS Programs and Sustainability, Eaton Corporation
Strategies for Overcoming Your Biggest Obstacles
Matt Banks, Associate Director, Guidehouse
Cynthia Cummis, Director, Private Sector Climate Mitigation, World Resources Institute 
David Gardiner, President, David Gardiner and Associates
Jana Lake, President, 3R Sustainability
Lou Leonard, Dean, Chatham University's Falk School of Sustainability and Environment
Eric Olson, Sustainable Business Leader
Fifth Third's Faust will discuss how the Bank achieved carbon neutrality for its operations in 2020 (Scope 1, Scope 2 and business travel under Scope 3).