Fifth Third and Its Employees Rally To Support Ukraine
Fifth Third and Its Employees Rally To Support Ukraine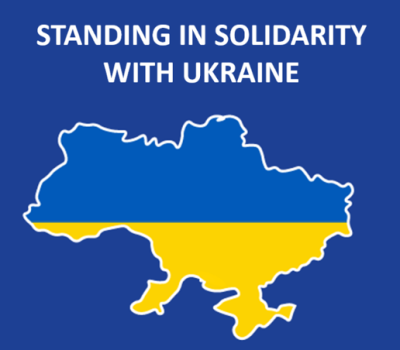 Wednesday, June 1, 2022 - 9:45am
As war broke out in Ukraine, the Fifth Third Foundation and the Bank's employees rallied to support the individuals and families who were impacted. It wasn't just their buildings, their economy and their infrastructure that was under attack; their very lives were at stake. Unfortunately, they still are.
Fifth Third wanted to support the millions of refugees fleeing their homeland and the millions more staying behind to defend their country. In March, the Fifth Third Foundation donated $100,000 to the American Red Cross to support Ukrainian relief efforts by the International Federation of the American Red Cross and Red Crescent Societies.
Our employees wanted to help, too. We established a special microsite to enable employees to personally donate to the cause safely and securely. As of June 1, employees had donated $39,000 to help the people of Ukraine.
While the deepening crisis is unfolding far from our service areas, we are, all of us, citizens of the world, and all of us are affected by this tragedy. Fifth Third stands in solidarity with Ukraine.