From the Fifth Third 2021 ESG Report: Our Multicultural Recruitment Strategy
From the Fifth Third 2021 ESG Report: Our Multicultural Recruitment Strategy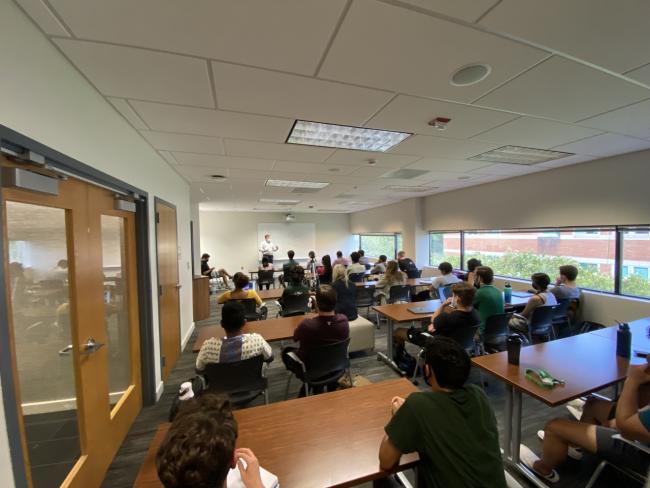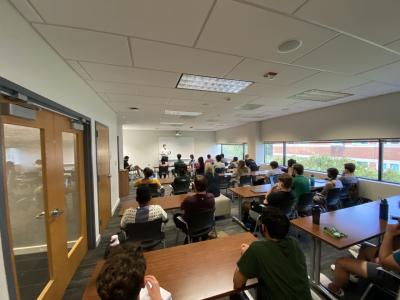 Friday, October 21, 2022 - 10:35am
Recruiting and engaging an inclusive and diverse workforce is a top priority. Our multicultural recruitment strategy strengthens the Bank by developing an employee base that reflects the communities we serve while also enhancing the lives of tomorrow's leaders. As such, we have deepened our relationships with traditional colleges as well as more than 20 historically Black colleges and universities, or HBCUs, to strengthen the pipeline of diverse talent.
We have invested over $600,000 with HBCUs since 2017 to help prepare high-achieving students—many of them first generation college students—to excel in the workforce.
In 2021, we held the first Fifth Third Bank virtual HBCU Leadership Conference with the theme of "Realizing the Leader Within." Over 70 students registered for this inaugural event that featured two days of virtual networking, leadership development and insights into the career journeys of Fifth Third leaders such as Kevin Lavender, head of Commercial Banking, Kala Gibson, chief corporate responsibility officer, and Stephanie Smith, chief inclusion and diversity officer.
Our investment includes providing over 500 service hours of skills coaching and delivering our Fifth Third financial empowerment programs to help reduce student debt.
In recent years, students have been recruited from nine HBCUs: Central State University, Clark Atlanta University, Florida A&M University, Johnson C. Smith University, Wilberforce University, Tennessee State University, North Carolina A&T University, North Carolina Central University and Morehouse College. These schools were noted for their strong engineering, business and science, technology and math programs, and for developing talent that could excel at Fifth Third.
Our HBCU strategy also emphasizes internships, co-operative education and long-term employment through leadership programs and early talent, entry-level opportunities. Additionally, the Fifth Third Foundation provided five $5,300 scholarships over five years to Johnson C. Smith University, Clark Atlanta University, Tennessee State University and North Carolina Central University.
For information about Fifth Third's sustainability strategy, see the 2021 Environmental, Social and Governance Report.