Expanding Career Horizons at Marina Bay Sands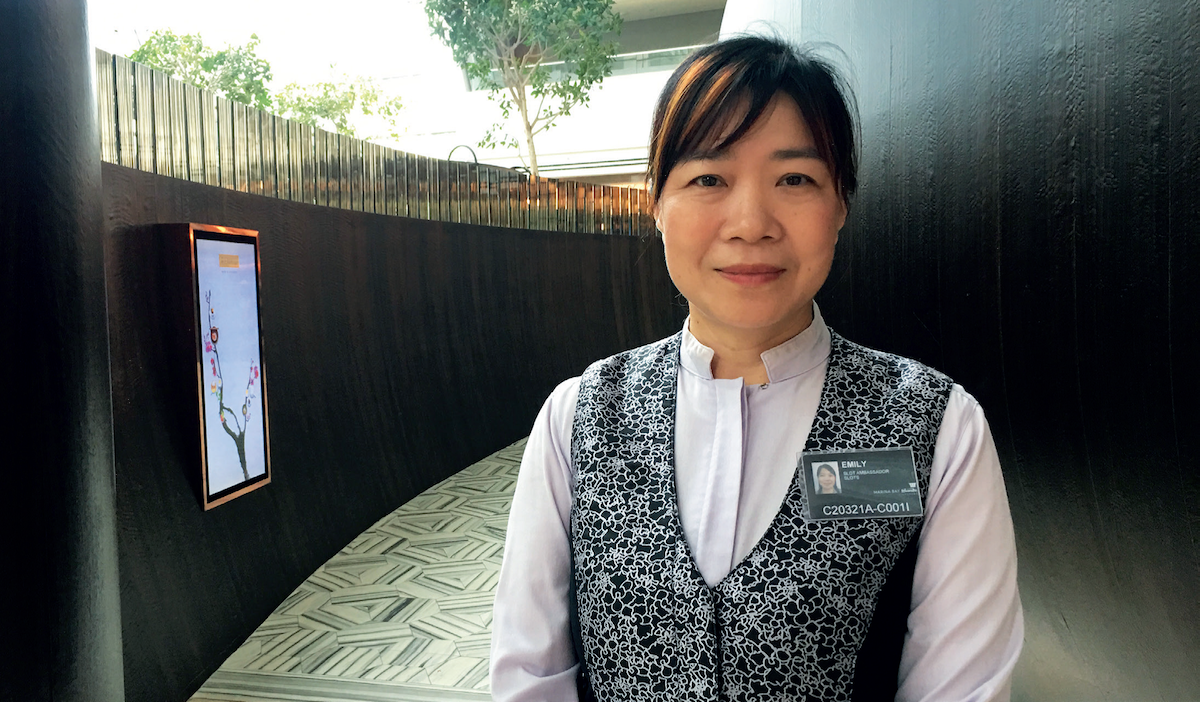 Emily Han, Slots Ambassador at Marina Bay Sands
Always with a smile and the willingness to provide the best service to her guests, Emily Han embraced her transfer from a Chef de Partie in Banquets to Slots Ambassador.  She enjoys managing guest expectations and attending to their needs – an entirely different scope from her previous tasks in Banquets.
"I love interacting with guests who visit Marina Bay Sands and contributing to their positive experience here," Han said.  "This might be because I always enjoyed service-related jobs before I decided to be a Chef de Partie, but it makes my day when I make someone else's day through service."  
An avid baker, Emily first joined the Banquets department at Marina Bay Sands in 2010.  Her passion for baking led to six years in the pastry kitchen where as a Chef de Partie, she managed some kitchen areas and guided her fellow commis chefs on their daily tasks.  Citing her age, Emily acknowledged that the physical aspect of being a Chef de Partie was taking a toll on her health. Worried, she decided to find out more about an internal transfer.
"I had the opportunity to work in two functions within the pastry kitchen: production and function," she said.  "In production, we had more control of our time to create pastries.  After transferring to function, I had to learn how to better manage my time as our daily workload was dependent on events held at Sands Expo and Convention Centre.  It gets extremely busy during seasonal periods. Despite these challenges, I got to interact with guests occasionally, which reminded me of the fulfillment of my previous service-related jobs."   
Las Vegas Sands thrives to provide Team Members with a positive work environment and opportunities to advance in the hospitality industry.  For Han, while the transition across business units might have been daunting, she is grateful for her new colleagues and detailed processes.
"I wanted to continue working at Marina Bay Sands.  After talking to other Team Members, I approached my Human Resources representative for help regarding internal transfer opportunities before trying for the Slots department in 2016.  I've had to face some changes and challenges but the   help I received made it easy to adapt to my new role over time.  The sense of satisfaction I receive when guests compliment me is amazing.  I always believed that your attitude dictates how you manage a guest, so it's crucial for me to want to give good service and not linger on negativity."