ESG Talk: Corporate Responsibility and Reducing Harm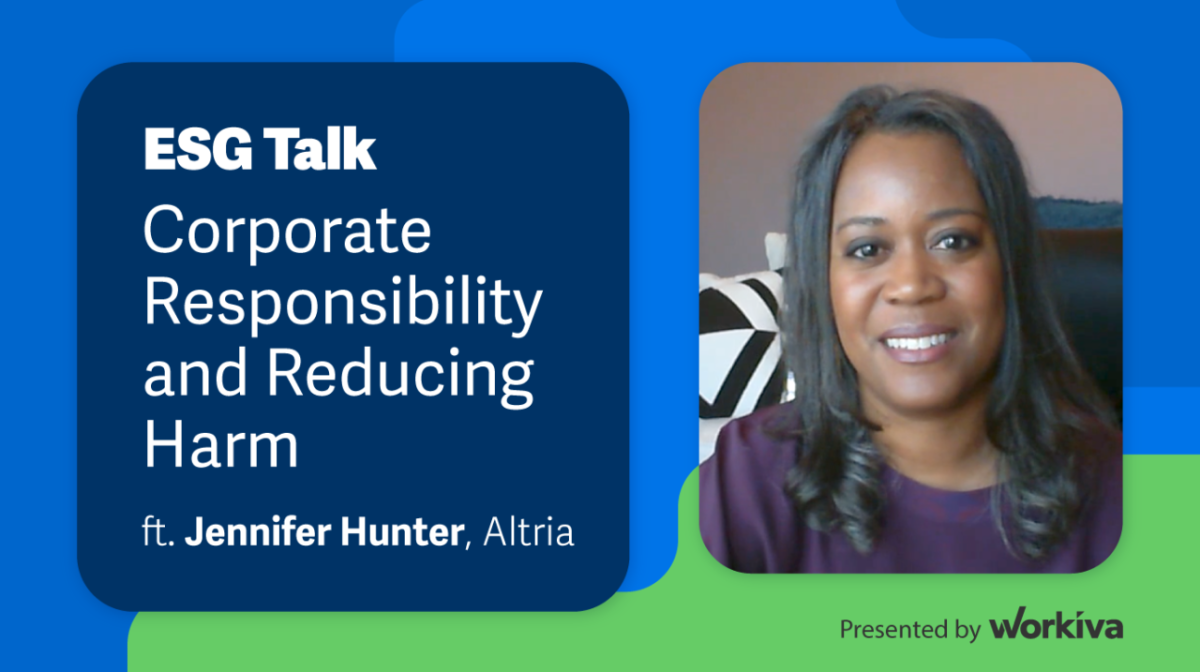 In the latest of episode of ESG Talk, host Mandi McReynolds is joined by Jennifer Hunter, senior vice president of corporate citizenship and chief sustainability officer at Altria, one of the world's largest producers of cigarettes and tobacco. Jennifer shares how her team balances corporate responsibility and the harm associated with Altria's products—including advocating to increase the legal age for purchasing tobacco products from 18 to 21.
Listen Now
Looking for more? Subscribe to ESG Talk on Apple, Spotify, Google, and YouTube.