Enhanced Forbes 400 Philanthropy Score, Produced With Support From Global Citizen, Measures Billionaire Money Donated Directly To Charitable Organizations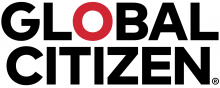 NEW YORK, Sept. 9, 2020 /3BL Media/ – An enhanced score that measures the generosity of the Forbes 400 list of richest Americans, inspired by and produced with support from Global Citizen, now counts grants that billionaires put towards actual charitable uses, rather than money parked in their charitable foundations.
The methodology, introduced yesterday as part of the annual Forbes 400 package, measures money donated directly to organized charities and non-profit groups, and comes at a time when the nation is grappling with the twin effects of the pandemic and the ongoing movement against racial injustice.
Under the methodology, Berskshire Hathaway CEO Warren Buffett, Intel cofounder Gordon Moore and former hedge fund manager John Arnold are among those who earned the top philanthropic score for having donated, by Forbes' calculations, 20 percent or more of their net worth to charitable organizations.
"Global Citizen is proud to partner with Forbes on this historic initiative, which launches at a time when the role of philanthropy has never been more important in tackling the many challenges in the fight against poverty and inequality," said Hugh Evans, Co-Founder and CEO of Global Citizen. "The new Forbes index will help people understand the actual giving of Billionaires, not just how much they pledge. This transparency will hopefully spur those who have been blessed with enormous wealth to use it for good and with greater urgency." 
"With hundreds of billions of dollars in Forbes 400 members' private charitable foundations, we can verify just a fraction of that sum is actually deployed annually to causes and communities in need," said Forbes' Chief Content Officer Randall Lane. "Since we first established the philanthropy rankings in 2018, our goal has always been to spotlight those who are giving big and giving now and ideally using those funds investing in a better future for everyone."
Forbes, the world's leader on wealth, together with Global Citizen, one of the world's largest advocacy organizations, partnered on the enhanced scoring, which was inspired by Global Citizen's Give While You Live initiative, which encourages the world's more than 2,000 billionaires to donate 5% of their wealth annually to support short- and long-term efforts such as COVID-19 response and relief, particularly among marginalized communities including people of color, those living in extreme poverty, and others facing discrimination. The campaign is also working to accelerate private foundation giving, beyond the five percent mandate, with partners like the Wallace Global Fund who recently announced it would spend down 20 percent of its endowment this year. 
Of the 400 list members, just 10 had a score of five, the highest philanthropy score based on lifetime giving. Forbes' research was based on publicly available data and all list members were contacted by Forbes reporters for data review and feedback. Gifts to donor-advised funds were not counted, except when list members shared documentation about grants paid by such funds. Researchers reviewed public records, including 990 tax documents, to confirm gift amounts and beneficiary organizations. 
###
About Global Citizen:
Global Citizen is the world's largest movement of action takers and impact makers dedicated to ending extreme poverty by 2030. With over 10 million monthly advocates, the voices of Global Citizens have the power to drive lasting change around sustainability, equality, and humanity. Global Citizens post, tweet, message, vote, sign, and call to inspire those who can make things happen to act — government leaders, businesses, philanthropists, artists, and citizens — together improving lives. By downloading the Global Citizen app, changemakers learn about the systemic causes of extreme poverty, take action on those issues, and earn rewards with tickets to concerts, events, and experiences all over the world. To date, the actions of the Global Citizen community, along with high-level advocacy efforts and work with partners, has resulted in commitments and policy announcements from leaders valued at over $48 billion, affecting the lives of more than 880 million people. For more information, visit GlobalCitizen.org.
About Forbes: 
The defining voice of entrepreneurial capitalism, Forbes champions success by celebrating those who have made it, and those who aspire to make it. Forbes convenes and curates the most influential leaders and entrepreneurs who are driving change, transforming business and making a significant impact on the world. The Forbes brand today reaches more than 160 million people worldwide through its trusted journalism, signature LIVE and Forbes Virtual events, custom marketing programs and 40 licensed local editions in 70 countries. Forbes Media's brand extensions include real estate, education and financial services license agreements. For more information, visit the Forbes News Hub or Forbes Connect.
Contacts:
Global Citizen:
Charmion Kinder, Global Citizen, Charmion.Kinder@globalcitizen.com
Anna Bailer, on behalf of Global Citizen, Anna.Bailer@ledecompany.com
Julie Cloutier, on behalf of Global Citizen, Julie.Cloutier@ledecompany.com
Forbes:
Christina Vega, Forbes, CVega@Forbes.com 
Jocelyn Swift, Forbes, JSwift@Forbes.com