An Earth Day Unlike Any Other
By Simon Lowden, Chief Sustainability Officer PepsiCo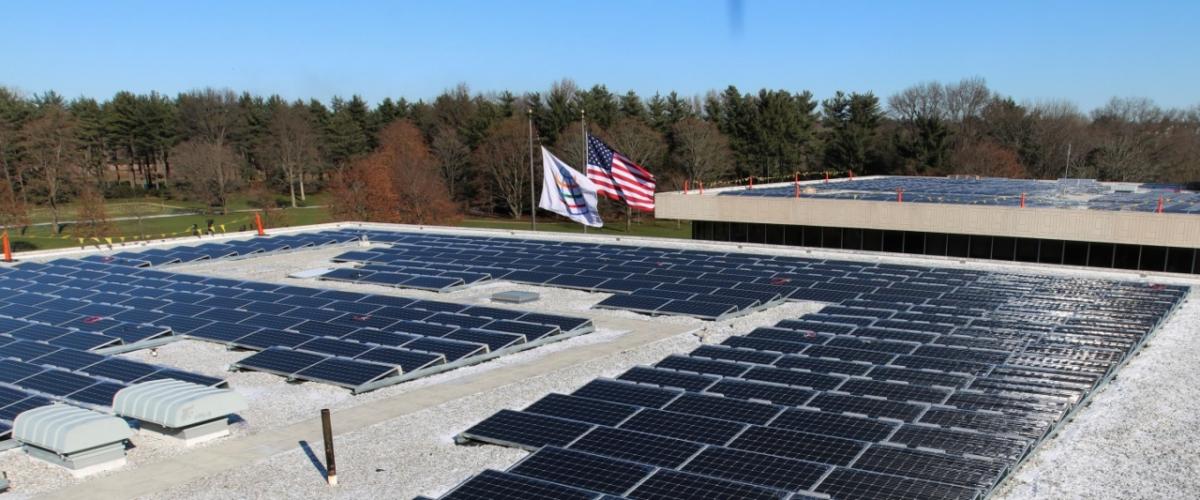 Originally published on LinkedIn
This week marks the 50th anniversary of Earth Day, and it's unlike any other. It comes at a time when our world is facing unprecedented challenges – a crisis that is impacting every one of us, around the globe. COVID-19 has brought disruptions and pain that will be with us for years to come. But there is also hope. It's been heartening to see the global community unite and take action. And I've never been prouder of our company, from our frontline employees working to keep products on the shelves, to the swift action PepsiCo has taken to provide more than $45 million in relief to communities in need, to our brands stepping up to support large-scale events like the recent Global Citizen 'One World: Together at Home' concert, which raised $127.9 million for COVID-19 relief and allowed us all to pause and show gratitude for healthcare workers and other heroes leading this fight.
I think this action and collaboration speaks to the spirit of Earth Day - coming together as a global community to create positive change.
Through the widespread sheltering in place, the COVID-19 crisis has also shown us the direct impact our actions are having on the planet. Global emissions have fallen notably. In China, over just a few short weeks of quarantine, the air became cleaner than it has been in years. Venice's Grand Canal is now crystal clear. And in northern India, the Himalayas are visible for the first time in 30 years. The crisis is teaching us the importance of heeding the advice of experts and following the science. It is showing us how interconnected our actions can be to the planet's health, and that we can make a positive difference.
This Earth Day, I can't help but think of this time as opportunity to "re-set." It is a time for companies, governments and communities to come together, reflect on our values, and focus our efforts, expertise and investments to build a healthier world and a more sustainable future. 
As a global food and beverage company, PepsiCo has an opportunity and a responsibility to help build a more sustainable food system. And we are making progress that we're proud of. But with climate change becoming even more dire and our food system in urgent need of transformation, there's more work to be done. We aspire to be even more ambitious and lead by example, bringing sustainable science-based solutions to how we grow our food, make our products and inspire and engage our communities.
This urgency is why PepsiCo has signed the Business Ambition for 1.5°C pledge, joining other leading companies in committing to set science-based emissions reduction targets — across our entire value chain — in line with limiting global warming to 1.5°C above pre-industrial levels, while also developing a long-term strategy for achieving net-zero emissions by 2050. We will share more in the coming months about our plans to deliver against this ambitious goal.
One thing is certain – all of us, collectively, taking action is key. I am personally energized and encouraged by the rising chorus of voices, from every walk of life, calling for a more sustainable future. It will require all of us 'walking the talk'. It can be as simple as educating yourself on your local recycling programs or using less electricity. So, this Earth Day, I urge us all to think about what we can personally do to improve our impact on the environment and help rebuild for a better tomorrow.